This article originally appeared in the May 2023 issue of CONNECT.
Dianne Yett (Gunma)
I come from a town in Southern California where you can find virtually any baking ingredient all in the same aisle right at the local grocery store. When I tried to find the same ingredients in Japan, I was often sorely disappointed or incredibly lost. Where's the sugar? The spices I need? Wait, do they even sell dark brown sugar? What do you mean, they don't have evaporated milk? And what's the difference between "strong" flour and "weak" flour?
It took me a lot of time and a lot of Googling to get my bearings. While I cannot provide a comprehensive list of substitutions for all baking ingredients, I can discuss a few useful substitutions in regards to one of my most challenging recipes to localize: pumpkin pie.
Evaporated Milk
If evaporated milk, or エバミルク (eba miruku), is sold in Japan, I've yet to come across it. Mind that "evaporated milk" is not the same as "condensed milk," which is much sweeter and cannot replace evaporated milk. You can make your own evaporated milk by carefully heating 2 1/2 cups of whole milk on the stove until it reduces down to 1 cup, but it is messy and time-consuming.
Then someone told me coconut milk is a fantastic substitute, and it changed my world. You can find 15 oz cans of it at so many supermarkets in the curry section or at international stores like Kaldi, often conveniently labeled "coconut milk" in English.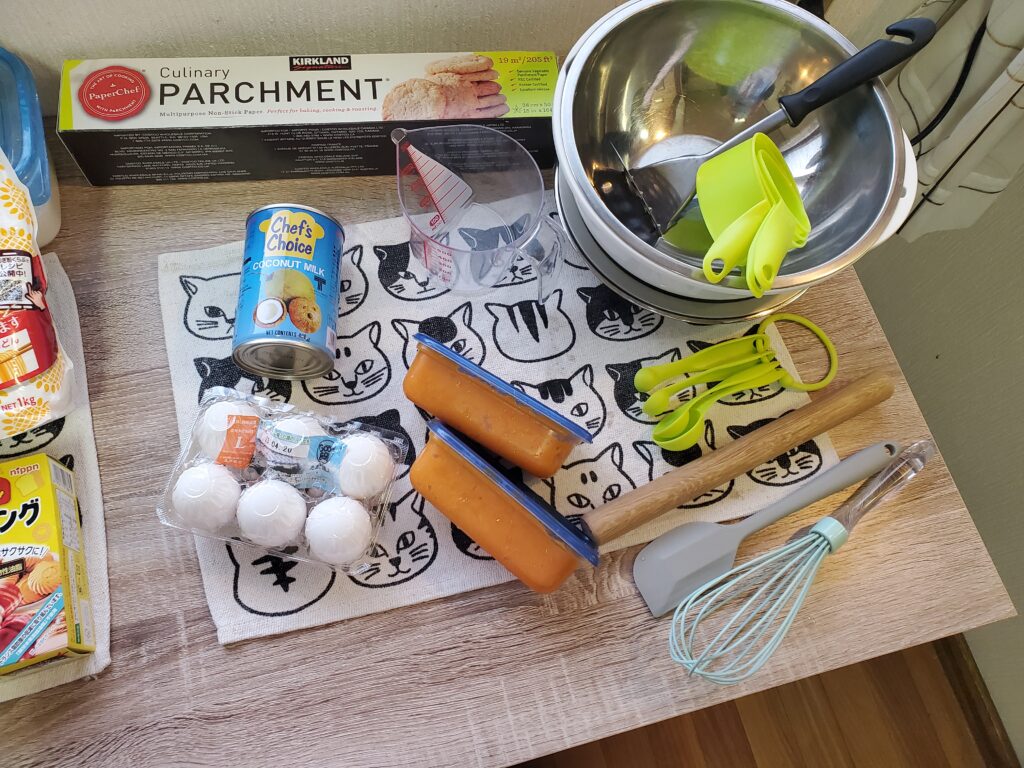 Not to be confused with "coconut cream," which has a higher fat content and is thicker than coconut milk. I've not used coconut cream for any baking recipes, so I can't say that it will work in place of evaporated milk, but it's worth experimenting with, I suppose.
Coconut milk is also a good non-dairy option to replace heavy cream (aka "double cream") in other recipes. There are also soy or oat options available in some supermarkets.
If you are looking for "Redi Whip" style whipped cream (the kind that comes out of a pressurized can), you can find it at some international markets, get a gigantic can at Costco, or try seeking out small cans tucked away in the cheese section at some major supermarket chains like Belc.
Pumpkins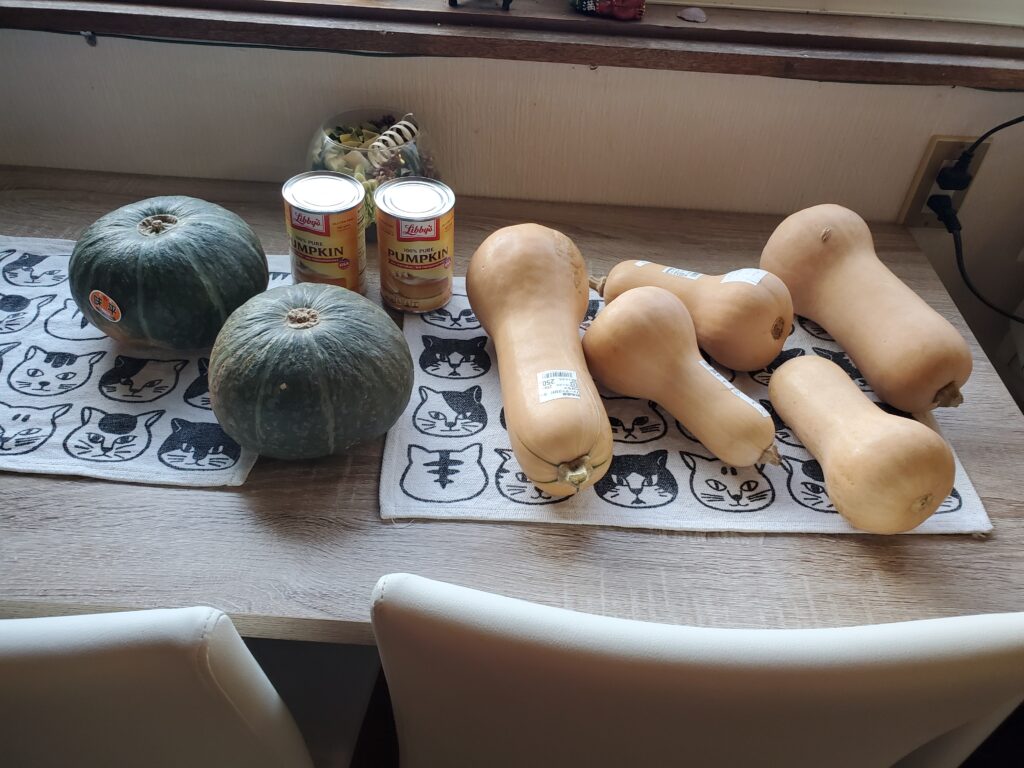 Canned pumpkin puree is so readily available year-round in the U.S. that I took its existence for granted, so I had to get really creative in Japan. While, yes, Japanese pumpkin, aka kabocha, is a perfectly fine ingredient for pumpkin pie, I wasn't entirely satisfied. Japanese kabocha has a slightly different flavor to me, and it has a higher water content, so you have to strain out some of that water if you plan to use it for pie.
Sometimes if I'm lucky, I can find orange pumpkins at Costco. Now, if you're going to use an orange pumpkin at all, you specifically want a pie pumpkin. Pie pumpkins will generally look small and round with a smooth surface. Big, orange "jack-o'-lantern" pumpkins are less sweet and therefore less ideal for pies.
Fun fact: American pumpkin pie recipes traditionally used butternut squash, aka ピーナッツかぼちゃ (peanut kabocha), which can be found at some supermarkets in Japan, but it is elusive as all hell. In my experience, I've only managed to find butternuts at a single specific supermarket in my area and only during the months of July through October.
If you do happen across butternut squash, you best buy that sucker quick. If you want to save it for the fall or winter, be sure to wash and store it in a cool, dark, dry place. I kept my butternuts in my closet, some of them in root vegetable bags (see more storage tips here). Properly-stored butternuts can last up to six months! 
To make pumpkin puree, I follow this recipe, but you can Google "pumpkin puree recipe" to find your own. Note that you will need an adequately-sized convection or toaster oven and either a food processor, blender, or a potato masher. I prefer using a hand-held potato masher; it's less messy and requires less water.
Vegetable Shortening
In many of her baking recipes, my grandma always used Crisco vegetable shortening. Though Crisco isn't sold in Japan, vegetable shortening definitely is! It is usually labeled in katakana as ショートニング (shootoningu) and can be found in either the baking section or by the flour at most supermarkets. Unsalted butter can also work, but it has a slightly different consistency. I find that shortening yields better pie crusts.
Sugar/Molasses
If you are used to simply choosing between white granulated sugar, brown sugar, or dark brown sugar (which typically contains molasses in the U.S. and U.K.), you might be a bit daunted at first. There are two kinds of white sugar that I've used in baking: 白糖 (hakutou) and グラニュー糖 (guranyutou), often found in the tea and coffee aisle. グラニュー糖 aka "granulated sugar" is my preferred choice, but both kinds are suitable for baking.
For brown sugar, your options will be a bit different. 三温糖 (sanontou) is a light brown sugar made from caramelized white sugar, but it works just fine. If your recipe calls for dark brown sugar, you might add extra molasses to get the right color. Another good substitute for dark brown sugar is a dark, unrefined sugar called 黒砂糖 (kurosatou). It more closely resembles dark brown sugar from the U.S. even if it's processed differently.
Molasses (aka "treacle") is sold in Japan, but it can be a bit tricky to find. Thankfully, black syrup or 黒みつ (kuromitsu) is very common and serves just fine.
Pie or Cake Tins
If you intend to do any kind of baking, it is important to use the right pans or tins for your purpose. Actual full-sized pie tins are virtually impossible to find, even online, in Japan. Note that pie "tins/pans" and pie "plates" are two completely different things (ask me how I know). You will have to order them from your home country, or better yet: bring them yourself. 
For regular cakes or breads, you can usually find tins at Daiso or other similar stores, but be aware that the sizes run pretty small. Be sure to adjust temperature and cooking times, and keep a close watch so that your baked goods don't burn. Daiso also has other useful baking tools including measuring cups and spoons, spatulas, whisks, baking paper, scales, etc.
Now that you have learned a few localized substitutions for baking ingredients, let's put them to use!
"Localized" Libby's Pumpkin Pie
Based on Libby's Famous Pumpkin Pie and Pie Crust recipes
Makes one pie. For two pies, double all ingredients for crust and filling.
Crust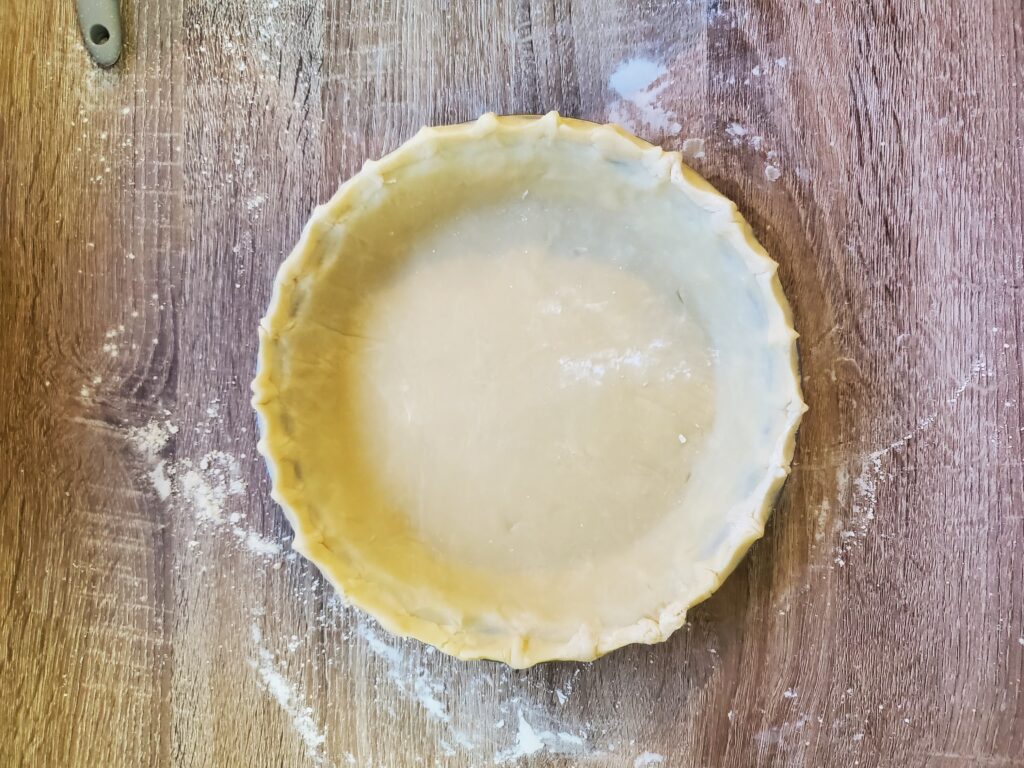 Ingredients
1 cup all-purpose or "weak" flour (薄力粉 / hakurikiko)

1/2 teaspoon salt

1/3 cup vegetable shortening

2 tablespoons cold water
Directions:
Combine flour and salt in a medium-sized bowl. With a knife, cut the shortening in with the flour mix until it looks crumbly. Little by little, sprinkle in water and combine until the mixture holds together well enough to roll out. 
Prepare two sheets of parchment paper, sprinkle flour on the bottom sheet, place the dough ball in the center, sprinkle with more flour, then lay the second parchment sheet on top. Using a rolling pin or wooden roller, roll the dough flat to about 1/8 in (1/3 cm), sprinkling more flour as needed. 
Remove the parchment paper on one side, place a nine-inch pie tin face-down on the dough and flip it so that the tin and dough are right-side up. Remove the other sheet of parchment and carefully press and shape the dough into the tin, creasing the edges with your fingers. 
Set aside.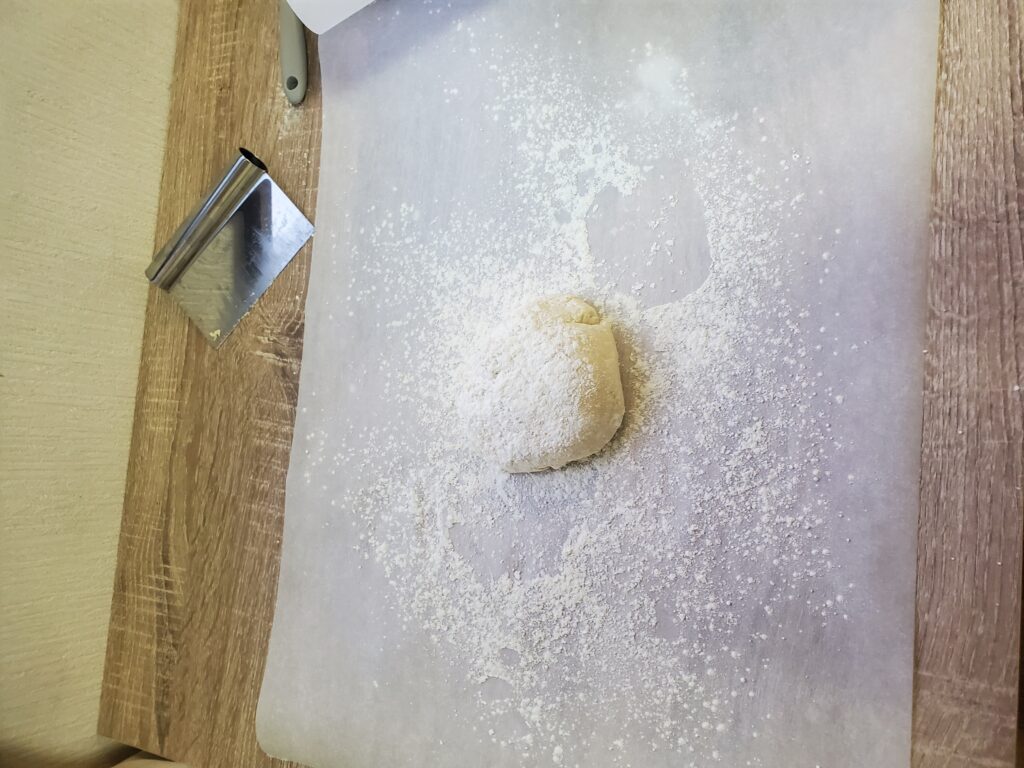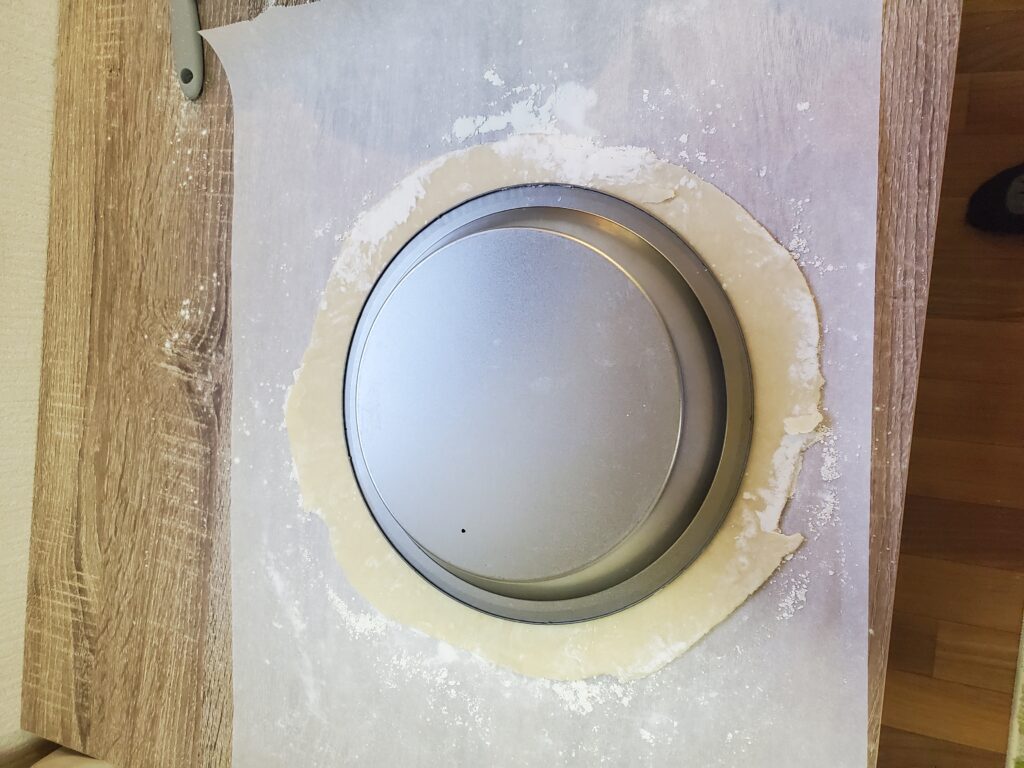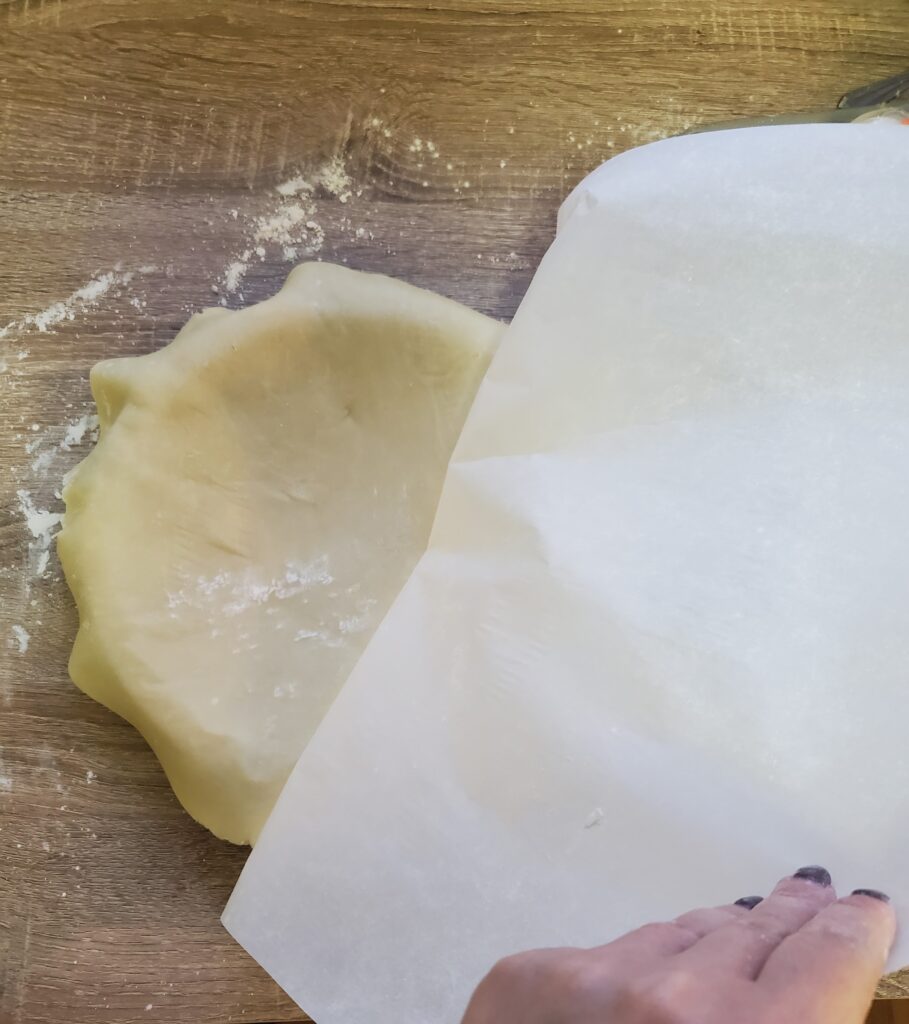 Filling
Ingredients:
3/4 cup white sugar

1 teaspoon ground cinnamon

1/2 teaspoon salt

1/2 teaspoon ground ginger

1/4 teaspoon ground cloves

2 eggs

1 3/4 cups pumpkin puree

1 1/2 cups coconut milk
Directions:
Combine sugar, salt, cinnamon, ginger, and cloves in a small bowl. Lightly beat eggs in a large bowl. Stir in pumpkin and sugar-spice mixture. Gradually stir in coconut milk. 
Pour into a pie shell and bake at 210 C for 15-18 minutes.
Reduce heat to 170 C and continue baking for 50-60 minutes or until a knife inserted in the center comes out clean. Let cool for two hours and serve immediately or refrigerate. Yields 10 slices per pie. Best served with a dollop of whipped cream.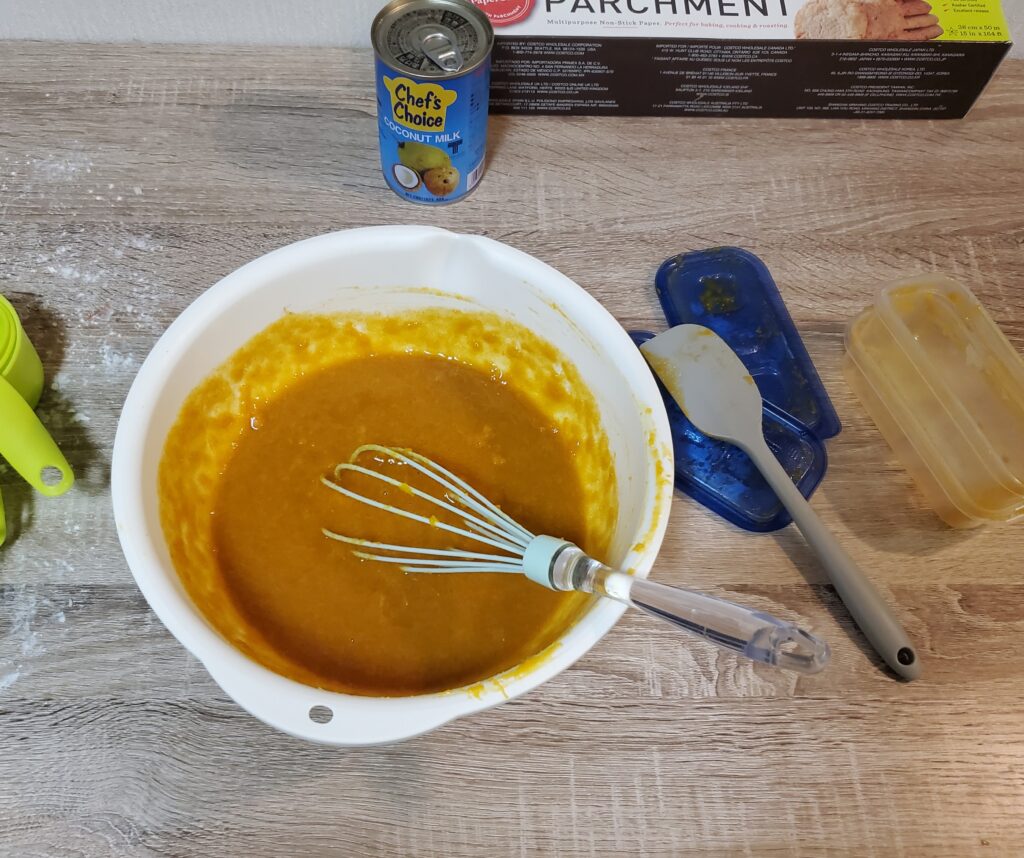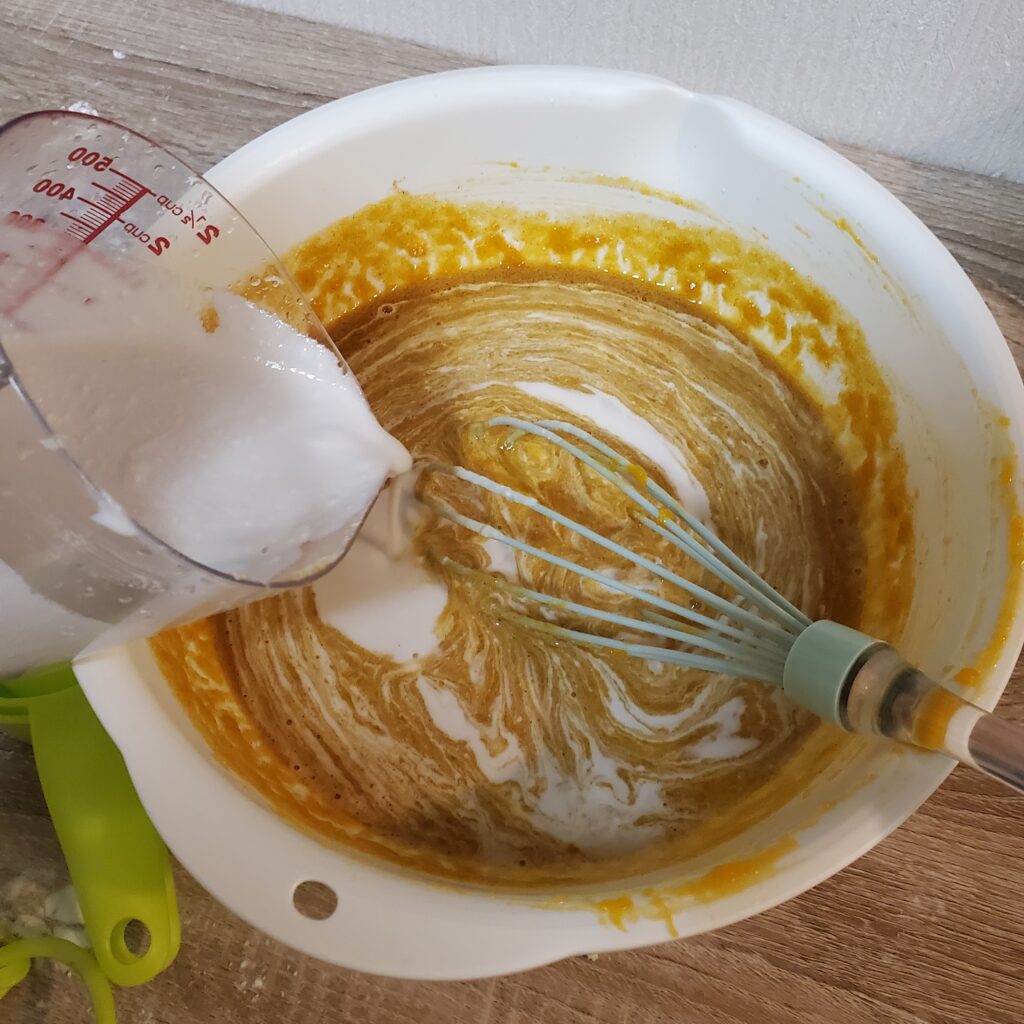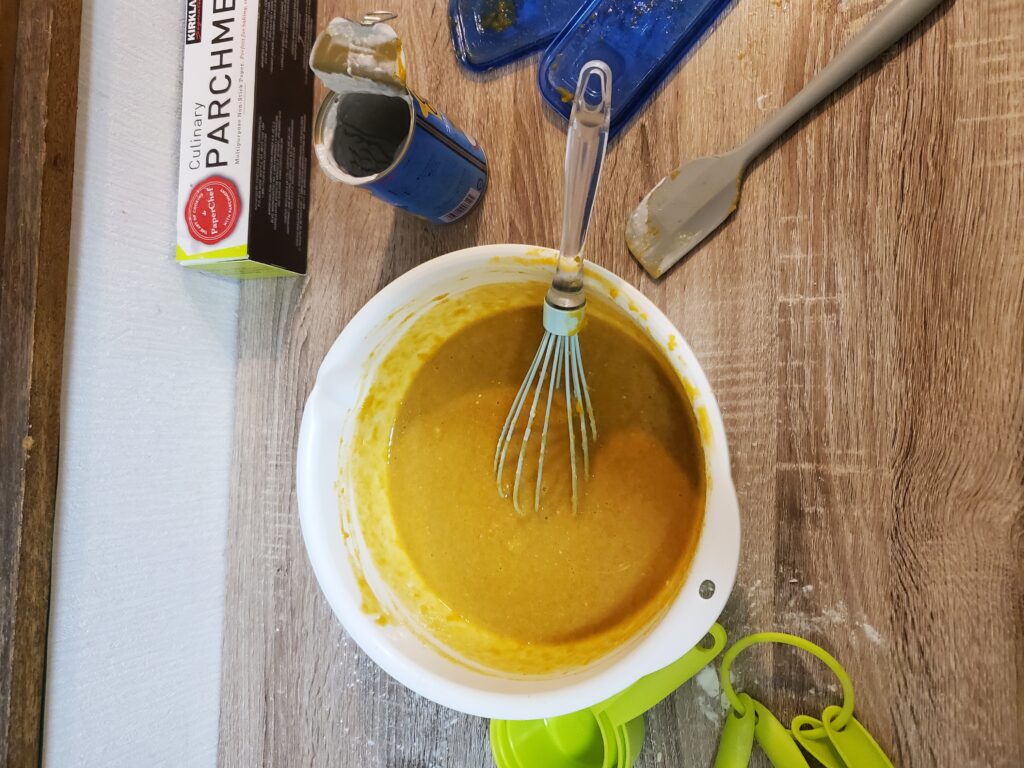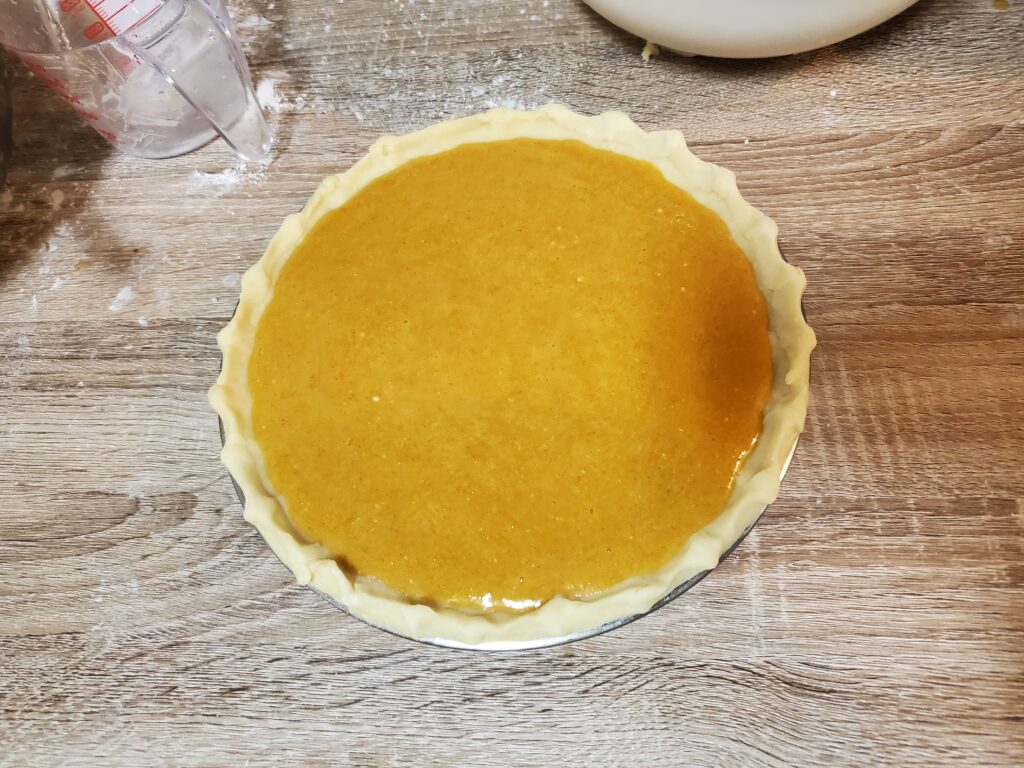 Dianne is a fourth-year ALT and CONNECT's Assistant Head Editor, who is happy to share the baking know-how she learned from her "Grammy," who passed away in March 2022. Her pastimes include manically hoarding five butternut squashes in her closet, writing books about bird people, and drawing comics (also about bird people).