Head Editorial Team
Head Editor – Dianne Yett
connect.ajet.editor@gmail.com
Instagram | Website

Hey there, I'm Dianne, a fifth-year ALT based in Gunma Prefecture. Originally from the Inland Empire of Southern California, I come from a place where you can count on one hand how often it rains in a year but you don't have enough fingers and toes to count the wildfires. I am also the Municipal Liaison for the Asia:Japan:Elsewhere Region of NaNoWriMo.org. I enjoy writing stories about bird people and drawing comics (also about bird people).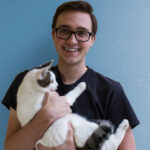 Assistant Head Editor – Sage Olges
connect.ajet.assistantheadeditor@gmail.com

Hey-o, I'm Sage! A second-year JET—and my second year with CONNECT—I'm excited to be this year's Assistant Head Editor! Hailing from the suburbs of Houston, Texas, I'm now situated in rural Gunma Prefecture. I enjoy playing through the latest indie games, watching movies on IMAX in Tokyo, and browsing cat videos on TikTok.
Section Editors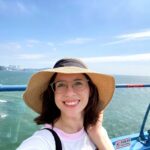 Arts – Sierra Block Gorman
connect.ajet.arts@gmail.com

Hi! I'm Sierra Block Gorman, a third-year JET in Gunma Prefecture. I'm the Arts Section Editor for CONNECT. I have an undergraduate degree in Studio Art with a minor in East Asian Languages and Literature from Smith College. I was born and raised in Brooklyn, New York, and thus have strong opinions about bagels and a deep love of robust public transit systems. I love art, traveling, musicals, reading sci-fi and fantasy, and playing tabletop RPGs. I'm really excited to be working on the CONNECT team!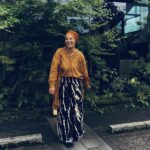 Community – Nabeela Basa
connect.ajet.community@gmail.com

Hey! I'm Nabeela, a South African, Muslim woman living in Japan for the past four years. I enjoy writing, listening to podcasts, deep chats, sunsets and swimming.
Culture – Thomas Coleman
connect.ajet.culture@gmail.com

Hello there! My name is Tom, I am a third-year JET from the UK and I am currently working at two senior high schools in Himeji, Hyogo. As a humanities graduate, I have a keen interest in history and culture, and love travelling around and exploring Japan's abundance of historical sites. Alongside these adventures, I also enjoy studying Japanese, playing videogames, and I've even picked up kendo too! As the new Culture Section Editor, I'm super excited to engage with our community's zeal for all things Japan!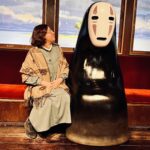 Entertainment – Jessica Adler
connect.ajet.entertainment@gmail.com

Hello, my name is Jessica (she/her) and I am a fifth-year ALT from Kagoshima prefecture, home to the beautiful Sakurajima (an active volcano!). When I'm not in the classroom, I find myself consuming any and all Japanese pop-culture. My introduction to Japan was manga and anime, and it only snowballed from there as I found myself intrigued by Japan's unique traditional culture as well. The next thing I knew, I was frantically learning Japanese so I could get my hands on more of the latest trending manga/light novels with ease. 
My current obsession is 推し活 pronounced 'oshi-katsu', and it can be described as an artistic and fun way to promote your favorite game/anime/manga character in your everyday life.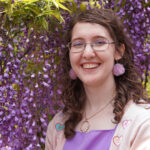 Fashion – Holly Walder
connect.ajet.fashion@gmail.com
Hello, I am the Fashion Editor Holly Walder. I am a second-year JET from the UK. I was an active member of the international kawaii fashion community  for many years and continue to have a long-standing fascination with fashion and clothing in Japan, from the ubiquitous salaryman suits to the handmade avant-garde outfits on the streets of Harajuku and everything in between. Please tell me about all your weird and wonderful experiences interacting with fashion in Japan.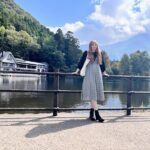 Language – Kalista Pattison
connect.ajet.language@gmail.com

Heyo! I am Kalista, a second-year ALT in Oita Prefecture. I'm looking forward to sharing my passion for language learning with you as this year's Language Section Editor. I moved here from Albuquerque, New Mexico where I graduated with a BS in Biology and minor in Japanese. Outside of teaching, I like to spend my time making pottery, playing video games, cooking, and teaching myself new things!
Travel – Jon Solmundson
connect.ajet.travel@gmail.com

Góðan daginn all, I'm Jón—Canadian born, Australian raised, Icelandic named, and currently living in the cabbage farming paradise that is Nanporo, Hokkaido. I love me some camping, road tripping, board games and photography. I've been copy editing on the mag for a couple years, and this year I'll be bringing you all kinds of wandering tales as the travel editor!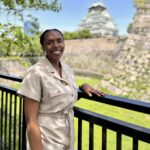 Wellness – Nomfundo Amanda Zondi
connect.ajet.health@gmail.com

Hey! I'm Nomfundo, a second-year ALT from South Africa based in Hokkaido. I studied Dietetics and Human Nutrition in university. My approach to health and wellness is multifaceted as I believe it comprises of more than the food we eat. I enjoy writing poetry, going to art galleries, going to live concerts and being in nature. In my spare time I produce my podcast "The Sun in Japan" to help uplift others through storytelling. Connecting with people is my passion and learning more about the world and what brings us together as a human race.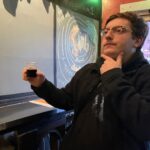 General Section Editor – Ryon Morrin
connect.ajet.generaleditor1@gmail.com

My name is Ryon Morrin and I'm a fifth-year JET ALT in Shintotsukawa, Hokkaido. I'm always looking for new bands and artists, local shows, and music festivals in my spare time. I also love the Japanese language and am continuously searching for better ways to study and learn. I'm slowly working on my very first book, too, although that will be in English only (for now).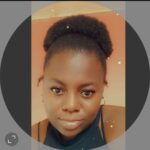 General Section Editor – Pitta Gay-Powell
connect.ajet.generaleditor2@gmail.com

Hi. I'm Pitta. I'm an ALT from Jamaica. I've been here since the end of April 2022. I've taken on the role of general section editor here at CONNECT. I am an avid anime watcher, and character copier. I love going out as much as I love staying in. I'm in Masaki, Ehime. Feel free to reach out to me for whatever. よろしくおねがいします.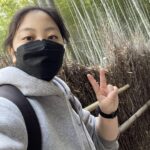 General Section Editor – Kianna Shore
connect.ajet.generaleditor3@gmail.com

Hey, I'm Kianna and I'm a second-year JET living in Gunma. I was born in Busan and raised in Dallas before receiving my BA International Relations at Boston University and MFA Screenwriting at UCLA. When I'm not busy writing scripts or fangirling over my favorite books, I can be found studying languages and hunting for the best boba.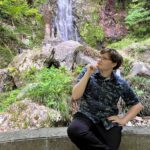 General Section Editor – Sophia Maas
connect.ajet.generaleditor4@gmail.com
Hello! I'm Sophia, a second year ALT from America teaching in Saga Prefecture. In my free time I enjoy spending time with my friends, reading, and writing, though that last one is more of an aspiration. I love learning more about Japan through all the amazing articles Connect publishes, so needless to say I am excited to work with the team this year!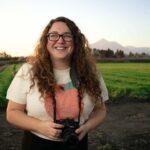 General Section Editor – Becca Devoto
connect.ajet.generaleditor5@gmail.com
Instagram | Website
Nice to meet you! My name is Becca and I'm from the U.S. This is my first year with CONNECT, joining the team as a General Editor. I'm a third year ALT in Miyazaki Prefecture. I enjoy taking pictures, traveling, and trying new foods!
Web Team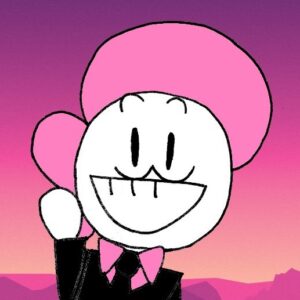 Web Editor – Marco Cian
connect.ajet.webeditor1@gmail.com
Website

My name is Marco Cian, and I don't actually look like this. It's a clever disguise. This will be my second year as Web Editor for CONNECT Magazine, and it'll also be my third year here in Hyogo. Right now I'm trying to obtain my final form at the gym and to get my novel published. I hope I can make CONNECT's web articles as engaging as its PDFs and that you all will stop by my blog sometime.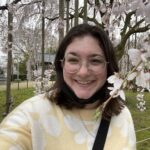 Web Editor – Abigayle Goldstein
connect.ajet.webeditor2@gmail.com

Hello, I'm Abi! I'm from New Mexico, USA, and formerly a Fukui ALT. I'm currently pursuing new dreams such as culinary arts, tattooing, writing/publishing, hanging out with my cat, and listening to k-pop!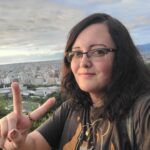 Web Editor – Veronica Nielsen
connect.ajet.webeditor3@gmail.com
Hello! My name is Veronica, and I am a second-year Coordinator for International Relations (CIR) in Hiroshima Prefecture. Before JET, I have visited Japan three times and have traveled to over half of the 47 prefectures. This year, I will join CONNECT's team as a Web Editor. My goals are to help spread awareness about CONNECT while contributing content to help Japanese learners understand fascinating aspects about this mysterious language. I look forward to reading your content while doing my part to promote it with others!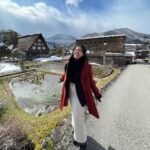 Social Media – Valerie Mercado
connect.ajet.socialmedia1@gmail.com

Hey y'all! I'm Valerie, a third-year ALT in the beautiful Mie Prefecture. When I'm not missing Tex-Mex food or home-cooked Filipino meals, you'll probably find me taking photos, practicing my flute, or making videos! This will be my second year as the Social Media position for CONNECT and I'm very excited to share the great things that this year's team will create!
PR Manager – Jenny Chang
connect.ajet.prmanager@gmail.com
Instagram
Hey! I'm Jenny, a third-year ALT/PA in Nara Prefecture. I was born in Taiwan and moved to California when I was seven years old. In my free time, I enjoy practicing kyudo, having interesting conversations and cultural discussions with people over a cup of coffee (or beer), traveling, and taking naps. Nice to meet you all!
Design Team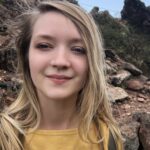 Head Designer – Kristen Camille Ton
connect.ajet.headdesigner@gmail.com

Hi, I'm Kristen! I'm a third-year JET from Chattanooga, Tennessee. Before moving to Fukuoka on the JET Program, I earned a living as a graphic designer who dreamed of one day working on a magazine. Needless to say, I now find myself living the dream as CONNECT Magazine's Head Designer! Outside of graphic design and teaching, I enjoy tending to my balcony garden, painting in oils, and traveling around the lush southern island of Kyushu.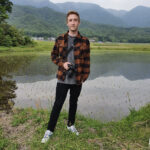 Assistant Head Designer – David Spencer
connect.ajet.assistantvm@gmail.com

Hey! I'm Dave. I'm from the UK and I'm an ALT in Kyoto. I studied graphic design at university and enjoy all things design and photography. I'm a huge fan of pop-punk and metalcore music. I'm looking forward to getting creative and making something awesome with everyone!
Assistant Designer – Li Chu Chong
connect.ajet.assistantdesigner1@gmail.com

Hey, I'm Li Chu and a second-year JET from Canada, based in Kure Hiroshima. I spent my majority of my life growing up in the tropics of Southeast Asia. I have experience as a graphic designer prior to working in a design agency. My interests are binging on anime, skincare, gaming, cafe-hopping and going to concerts. Has an ever-growing collection of Oshawott army. 
Assistant Designer – Quinlan Fletcher
connect.ajet.assistantdesigner2@gmail.com

Hey! I am a fifth-year JET from the beautiful Islands of Trinidad and Tobago, currently in Kumamoto (#teamkyūshū). I love illustration, design, gymming and soccer. I'm happy to  have the opportunity to contribute to AJET Connect!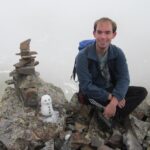 Assistant Designer – Aaron Klein
connect.ajet.assistantdesigner3@gmail.com
Hello! I'm Aaron, a first-year JET living in Kagoshima. Before moving to Japan, I was a mathematics tutor in Colorado, where I enjoyed climbing the local fourteeners, gardening, and studying clarinet performance. My favorite word is '"widdershins" and I have a thing for cats, so don't be surprised if you find any hiding in my designs!
Copy Editors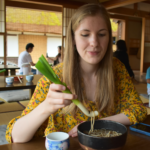 Copy Editor – Zoë Vincent
connect.ajet.copy1@gmail.com

Hi, I'm Zoë. I was a JET from 2015-2016 and I currently live in Tokyo. This is my first year as a member of the CONNECT team, and I am excited to read (and fix any typos in) the submissions from our contributors! I'm looking forward to reading about everyone's different experiences of living in Japan. My hobbies include reading, writing, illustrating, scrapbooking, visiting hipster coffee shops, and napping with my cat Apollo.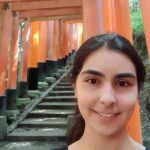 Copy Editor – Sofia de Martin
connect.ajet.copy2@gmail.com

Hi! I'm Sofia, a British ALT based in Kagoshima. I'm happy to be part of the Copy Editor team. I like travelling, sports, and learning new things. I look forward to the coming year! 
Copy Editor – Kaitlin Stanton
connect.ajet.copy3@gmail.com

This is my first year with CONNECT Magazine as a Copy Editor! I was born and raised in the beautiful northern Michigan and currently live in Japan's Gunma Prefecture as a junior high school ALT. My degree is in creative writing, so I have a passion for all things pertaining to the incredible world of writing and all its many forms. My non-writing passions are many, but primarily include knitting, gardening, visiting flower parks and any body of water I can get my hands on, cozy gaming, cooking (particularly that of my culinarily inclined husband) and baking. I'm excited to join the team and look forward to working with you all this year!
Copy Editor – Tori Bender
connect.ajet.copy4@gmail.com
Instagram
Hi, I'm Tori! I'm from Washington State, but I currently live and teach in the beautiful countryside of Hyogo prefecture. I love making art, watching movies, discovering new music, and playing games. I'm a big fan of cold weather and being cozy, but I also love a spontaneous road trip or hike in the mountains. I'm so happy to be spending my third year in Japan helping out with CONNECT as a Copy Editor! 
Partners
Kimberly Matsuno (USJETAA)
kimberly@usjetaa.org

Kimberly is a JET alum currently serving as USJETAA's Programs & Communications Coordinator. She was an ALT in Niigata from 2019-2022, during which time she contributed to CONNECT Magazine as both a writer and a section editor. She is excited to continue contributing to CONNECT and to assist in fostering relations between current JETs and the JET alumni community. 
Thank you to Megan Luedtke for continued assistance and support.