Using Flippity as an instructional resource
This article originally appeared in the December 2022 issue of CONNECT.
Pitta-Gay Powell (Ehime)
Within the process of learning or teaching a language, both the teacher and the students must work with concepts of grammar, writing, speech, vocabulary, and comprehension. That's a given. However, it doesn't have to be the same ol' same ol' learning environment. Thanks to the proliferation of modern resources, students now have a greater chance of evolving their language comprehension through engagement with a resource they love: technology. 
It is particularly easy to find games, ideas, and other resources online. Those familiar with sites such as ALTopedia know exactly what I am talking about. But, how many times have you found a video that's not enough or a PDF that's just too much? Not to mention the many persons engaged in language instruction who are highly creative but are just not aware of all the technology-based resources out there. 
For those teaching at elementary and junior high school, building vocabulary is a special focus. For teachers within the secondary high schools, addressing vocabulary is an important part of building reading comprehension. How could tech help? My go-to website for almost any tech resource is Flippity.Thanks to Flippity, I can create tech-based games that enhance the experience of teaching and learning the English language. Here, I will demonstrate how. 
You will need a laptop, internet connection, and a projector in class. To use the website, you will need a Google account since it usually opens a Google spreadsheet for many of its teaching aids.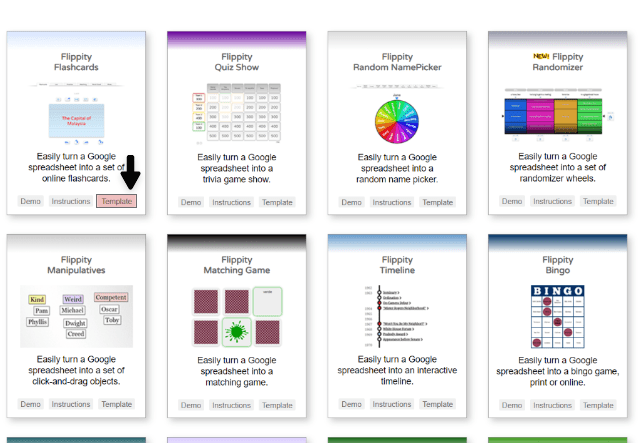 Flippity Flashcards
I often use Flippity Flashcards as a precursor to its Flippity Matching Game. Let me explain.
When you go to Flippity's home page, the first option is virtual flashcards. To create them for projection in class, you may read the page of instructions or bump around in the dark. I find the latter more exciting.
To make the cards, you will be rerouted to a new tab of a Google spreadsheet already populated with information from a standard sample. You need only to replace vocabulary words in the left column and substitute the links in the second column with the appropriate meaning for each word. Be sure to customize the color of the cards and the font of each word to be easily read.
Don't forget to select the "publish to web" option under the "file," "share" menu. You must do this in order to get the link for your cards. 
Flippity Matching Game
The Flippity Matching Game follows flashcards pretty well. For this game, click on the fourth option in the second row. This, too, is a spreadsheet that you can customize. You may have to scroll a little to find the "this template" link which will populate the spreadsheet. To save time, simply copy the vocabulary and their meanings from the columns of the flashcard spreadsheet to the new matching game spreadsheet. There are only two columns, so again, this resource is super easy and time friendly to customize, publish, and use. You'll love the results from using this game as a group competition. 
Flippity Matching Game for the Over Achiever
This bit is for added value. Since the initial copy of the template had links to pictures, I had the idea to make the matching game more meaningful and fun by having students match vocabulary with related images. 
Bright idea, right? Well, let me save you the two weeks it took me to figure it out. It's still super easy but it has more steps. A fellow Assistant Language Teacher (ALT) suggested I use a website called Imgur. Here, I can upload and store pictures, then click on them which produces a box with file sharing options including links for "image link," "direct link," "HTML link," etc. For the Flippity Matching Game, choose "direct link"—it ends in ".png." Simply copy the direct link to the appropriate spreadsheet column and the picture will take the place of the vocabulary meaning. 
I must warn you, though, that copyright is every individual's own responsibility, so be careful where you take images from. A good way to grab images—those legal for you to grab, that is—is by using your computer's "snipping tool." It is super convenient.
As a post-note, if you are interested in nicely removing backgrounds from pictures, or adding decorations, etc., I recommend you use Canva. I use this website for absolutely all designs, videos, and presentations. This is a "you'll be glad you did" moment.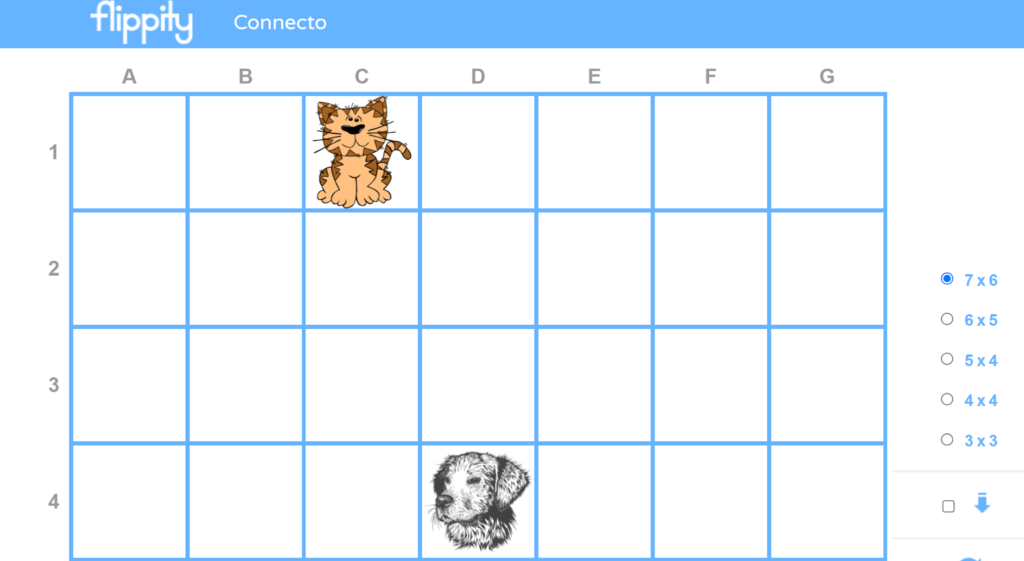 Flippity Snowman
I don't know about you, but I heard that Hangman is a big no-no in the Japanese classroom. It's a pretty morbid and insensitive concept, if you think about it. But it is not without any merit. Flippity Snowman is a game that has the same primary rules but no one dies—well, the snowman might melt but that is acceptable. 
You may generate a game easily from the game's homepage or make a copy from the game's template, as with the previous virtual tools. I prefer to make a copy which appears as a spreadsheet. Then,I can make the game more accessible to students by adding a hint which is always the actual meaning of the word they are trying to figure out. You are free to assign and deduct points however you want in the game you create.
Flippity Quiz Show
Did someone say Jeopardy? There is no Jeopardy here, but the next best thing for the ALT classroom is the Flippity Quiz Show. It's like Jeopardy and is especially perfect for content/comprehension review. Make it a group competition, add true or false questions, throw in vocabulary, and/or test comprehension—this game is your oyster. Simply replace headings and other cells with questions of your own. To prevent you from wasting time like I did on my first try, do not attempt to format or delete any blue cells.
Truly, I can go on and on about the usefulness of the Flippity website as a resource in the English classroom. After all, there are 28 great resources on the Flippity homepage currently, which is more than what was available when I was introduced to it a few months ago. I'll leave some of the discovery to you.
Until next time, yoroshiku onegaishimasu!
Pitta is an ALT based in Masaki. You may see her in Matsuyama, Tobe, Takayama, or any other random place on her bike which she named "Petty." She likes bike riding, watching Korean movies, and has a concerning liking for spicy food.