This article originally featured in the March 2021 issue of Connect.
Patrick Smith (Tōkyō) interviewed by Rachel Fagundes (Okayama)
Hello there! Please tell us about your TikTok channel and how you got started out.
I began TikTok in October of 2019 after a friend convinced me to try it out. I enjoy dancing and would often make fun silly dances for my students at school, and my friend was positive that I could find success on TikTok if I danced for an audience there as well. After my first few uploads I quickly shifted direction to more skit-based videos, pointing out funny things that I've experienced as a black person in Japan or interesting things/places in the country.
How have different videos you've made reached different audiences?
In the beginning, my videos reached audiences mostly in the Middle East and were not seen at all by Japanese people (which I had expected since I live in Japan) or by users in the U.S. (which I was hoping for since my humor was more of a U.S. style and my videos were all in English).
Then a few notable videos, like one where I talked about about being constantly stared at in Japan, a funny skit about going to a Japanese public bath, and a tour of an actual public bath (my most viral video to date) saw large numbers in terms of views, likes, and follows and exposed many users from all over the world to my account.
The video about being stared at was the first to go semi-viral. It drew the attention of many foreigners living in Japan who had the same experience and voiced their mutual frustration. The comedy skit about Japanese public baths drew a lot of attention from Japanese users of TikTok, as they found an American perspective of such a basic component of Japanese life fascinating. The onsen video tour I filmed drew immense numbers of international followers (most notably, American), curious about Japanese culture. I think the strange (to Americans) concept of Japanese public baths, along with the brief explanation I recorded over the video, helped to make the video go viral. As of now, the vast majority of my followers are from the U.S.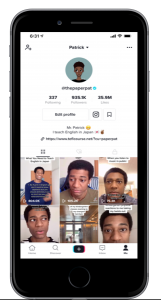 Why do you think there is such a large audience interested in content about Japan and what makes your channel stand out?
I think I have such a large audience due to a number of reasons. I think there is a deep interest in Japanese culture for many young people in the U.S. due to things like anime and video games. I also think the fact that I'm a black man teaching English to kindergarteners is also such an unique thing for people to see. They really enjoy my teaching videos. And lastly, I think that because I keep my content very clean and family-friendly it has a very broad appeal to people who come across it. I often get comments that whole families like to watch my videos.
Tell us about your experience with your account getting suppressed.
In July, TikTok decided to suppress my account. Abnormally low views, likes, comments, etc. for every video I would post. A number of users on the app experienced this around that same time as well for unknown reasons. To this day, we have yet to figure out why and how this happens. The suppression greatly hindered account growth for me as it lasted for about three months. Although it was very discouraging, it led to me trying out a vast amount of styles and trends for TikTok. I tried to find anything that would "do well" in TikTok's mysterious algorithm. I grew as a creator during those three months, and eventually my account was restored to its normal state. To this day, though, I still don't know why the suppression happened or what made TikTok eventually fix my account.
That must be really disheartening. How did you stay motivated to make content during that time?
I wanted to give up a number of times when there seemed to be no end in sight, but I kept on holding on to the hope that with my next post things would change. I also would get messages from fans letting me know how much my content inspired them to travel or work abroad one day. Messages like that gave me the drive to keep making videos even if not many people saw them.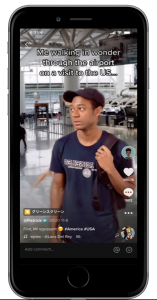 How has your content been received by the African American community?
I was both surprised and encouraged by the support I've received from my fellow African-Americans on the app. African-Americans don't typically travel outside the U.S. We tend to stay in places and do things that we know and trust. On top of that, there's a lot of fear felt by those in the black community who are interested in traveling abroad that's centered around how we will be perceived. I initially thought that there wouldn't be very many African-American supporters on the app, but I've gotten so many supportive and dedicated black followers who see what I'm doing and say they are inspired to travel and teach because of it. They're also extremely kind. They cheer me on.
How has being a teacher trained you to be a performer?
As a teacher, you have to be ready to adapt to the often crazy things that can happen in the classroom. My skits tend to focus on some of the crazier things that have happened to me, so I just think back to those times and react in similar fashion. I always enjoyed theater growing up and love being able to perform a bit in that way for TikTok.
Walk us through your process of making a video, from conception to completion.
It really depends on the type of video I create. The type I most commonly make at the moment (teacher-student skits) generally takes about 45 minutes. I'll typically get an idea and then immediately jump into filming. I don't usually use a script of any sort. The number of shots I use for the video depends on the type of video I'm making, but it's usually just one shot. TikTok has many helpful and creative editing tools built into the app that make the process very easy and user-friendly. It's easy for first-time users and doesn't require any external equipment or components aside from a phone. I'll often have to do multiple takes for my videos as I tend to be a bit of a perfectionist when it comes to my videos, but I rarely have technical issues with the app itself that cause complications for filming. After I've filmed the video, I type out captions for it and then proceed with the posting.
What other platforms, like YouTube or Instagram, do you make content for? Has starting on TikTok made it easier to grow an audience on these other platforms?
At the moment, I have a YouTube channel, Instagram and Twitter profiles. I also recently began streaming on Twitch. Due to the large number of followers I've accrued on TikTok, I've been able to bring many of my followers from TikTok over to those platforms. If it weren't for the growth as a content creator I've experienced on TikTok, I wouldn't have nearly as many (if any) opportunities to make internet friends, share things I enjoy with the world, spread awareness on important issues, and make an impact on/inspire those interested in teaching abroad. Many of these things I do on other platforms like Instagram and Twitch.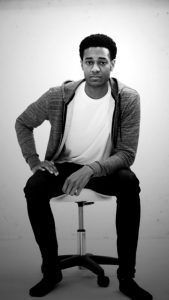 What's your advice to someone starting out?
My advice to someone starting out on TikTok would be to figure out the type of content you LIKE to make early on. Trends are fun and I even enjoy doing them from time to time, but figuring out what you enjoy making is important. You'll stick with it longer that way and grow a following that enjoys it as well. Along with that, though, I would not recommend making only one kind of content. If your entire profile consists of one style of video, then it's hard to branch out and try other things. Diversify your content.
Another piece of advice is to be a light. There is a lot of negativity and toxicity on TikTok, unfortunately, and it's often known for that. There is also so much positivity and love and acceptance to be found on the app. Communities come together and friends are often made on TikTok. If someone is wanting to start a TikTok "career," making videos that bring happiness or laughter, or share valuable information or simply encourage others are some of the most important. It's through these kinds of videos that users are able to gain many followers in a short time.
What future projects do you have coming up?
I'll be releasing merch sometime in 2021. I'm really excited for it! No word yet on when exactly, but keep an eye out!
Patrick Smith is an English teacher living in Tōkyō, Japan. He shares his experience as a foreigner on his TikTok channel as well as his other social media. Find him as "thepaperpat" on TikTok, Twitter, YouTube, Twitch, and Clubhouse, and "the.paper.pat" on Instagram.
Rachel Fagundes is a fourth-year JET in rural Okayama and the Entertainment editor of CONNECT. She likes cats, comic books, the Italian Renaissance, and Japanese festivals. She spends most of her free time daydreaming about Mexican food.