This article originally featured in the December 2019 issue of Connect.
JETs' Advice for a Winter Away From Home
Reid Bartholomew (Aomori)
As winter rolls around and the holiday season begins to pick up speed, I find myself visited by memories of blankets and Hallmark movies by the fire with my family and Dirty Santa gift exchanges at holiday parties in snug college apartments, and a little warmth always accompanies the thoughts. Like many first-year JETs, this is both my first time living alone and my first time unable to make it back home to my loved ones for the holidays.
Of course, I'm not the first person in the world to go through this, and being in Aomori prefecture, I'm surrounded by people who have surviving winter down to a science. So, I decided to ask some of the veteran JETs about their experiences in the hopes that I could learn a thing or two about how to fight off some of the anxiety I had about the upcoming holidays. I ended up speaking to three JETs near me: Angelica Wang, a 24-year-old CIR in Hachinohe from the American Pacific Northwest; James Elias, a 25-year-old ALT in Hachinohe from Cardiff, Wales; and Marcus Gills, a 25-year-old ALT in Towada from Manchester, UK. Each of them was more than happy to share what made their winters away from home a great experience.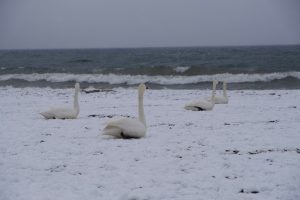 Stay Busy
The number one piece of advice that I got from people was to stay busy—it's harder to be homesick when you're in the middle of having fun. "We did a lot during winter. We never had a weekend where we sat at home." Marcus told me, clearly reminiscing over the memories he made as he spoke. "We went skiing, to winter festivals, onsen. There's so much crazy stuff to do." For James, he was so busy that homesickness and loneliness was never a problem. "I honestly didn't notice." He told me. "We were doing so much stuff, and it was so exciting, I just didn't notice." It's not that their placements are exactly Tokyo either, but rather, there really is so much to experience if you look for it.
Of course, it's not quite that easy for everyone.
It can be incredibly difficult going so long without being near your family or loved ones, especially during seasons where that distance feels magnified. While those feelings can be overwhelming and cause you to withdraw, Angelica and James both asserted that those feelings are exactly why you should push yourself to stay busy. "I think it's easy to feel homesick, so do things that you would do normally at home," Angelica told me. "You have to remember to treat yourself." James echoed the sentiment, attributing part of the winter blues to a bit of a self-fulfilling prophecy: "The best thing to do, I think, is to not stop doing things."
"I think there's a lot of self-sabotage that goes on for some people. They stop going out and they stop doing the things that make them happy."
Make it Busy
It can be hard to fully settle into life in Japan. At times it feels like such a temporary arrangement, that I've heard countless times from my friends that they feel like they're on vacation, despite the work. It's especially difficult to feel rooted if you're one of the JETs only intending to stay a year, but, "A year really is a long time," Marcus reminds me. "Today we were looking back at all the things that happened last year, and I feel like a very different person."
So, while it's easy to slip into the temporary mindset, he stressed the importance of making the place you currently live feel like home. He invested a fair amount of energy and resources into his apartment, and having been there, its couch and shelves with trinkets do make it feel cozy and lived in compared to my own bare walls and half-empty rooms. "Make a living space that you can enjoy because sometimes you can't go out. There's simply too much snow and going out is dangerous." While not everyone has to worry about Aomori's brutal winters, there will be times where everyone will have to stay in for a bit, and having a home place you feel comfortable in will go a long way in mitigating those feelings of loneliness in the times where you can't feasibly get out.
Of course, there's more to feeling at home than the physical place. It's also about community, connections, and history—the intangible things that tie us to a place. Each of the people I spoke with mentioned making friends and spending time with them, but for Angelica, she really became attached to her placement in Hachinohe thanks to the locals. When asked what made her feel comfortable in her city, she told me it was "meeting people I could relate to, local people especially, who could show me around their hometown and their memories of the place they grew up in. It's easier to see a place as home if you can see it through someone else's eyes." In growing closer to the people who have spent their whole lives in your placement city, you become a little bit closer to the web of personal histories that makes a lived space a shared cultural place.
Lean In
"I went into winter prepared to have a good winter," Marcus told me, which brings me to the last point of advice: lean into your life in Japan this winter. There are things about your experience that you can't really change, but Marcus suggests that at the very least you can change your mindset. "You can either laugh or shit yourself. So, laugh at the snow, don't get annoyed with it. When it snowed really bad, I would open my door to take a picture and send it to my brother like ''Where on earth am I living? It's absurd.'"
For Angelica, even though she missed out on the little traditions she had with her family, being in Japan over the holidays was an opportunity to experience something new. "The holidays not being a thing felt invalidating," she admitted, "but if you're feeling brave enough, you should ask your coworkers or Japanese friends to show you around a Japanese holiday. I feel like it's really fun to see a different culture's way of celebrating."
For me, the holidays have always been a certain immutable fact of life. I spend Christmas evening with my extended family at my parent's home, where we eat my grandmother's meatballs and open a present early, and then the next day we all go to my aunt's for Christmas dinner where my uncle makes ham and we all drink a little too much. At first, seeing as I was missing out on all of that, I saw this year as essentially skipping the holidays. But there's no way that the holidays have to look to be valid. A fact that James reminded me of.
His New Year's Day was spent on a beach in Thailand with his new friends, and while the whole thing was surreal for him, one of his friends found it nostalgic: "So for Jess—she's Australian—it was like normal holidays. She doesn't have cold winters, because of the southern hemisphere. Her Christmases are beach barbecues and going swimming in the sea." It seems so simple, but for some reason, that remark really left me excited to experience the holidays I loved growing up in a new way, even if I would be missing people at the same time.
Closing Remarks
At the end of the day, as difficult as it might be, we'll all get through the winter, whether we're dealing with the intense cold or separation from our loved ones for the first time. What I want to leave you with is the last piece of advice that James offered up right at the end of my time with him: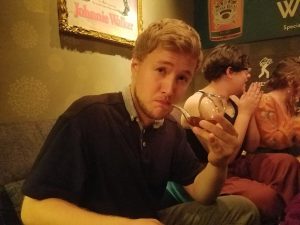 "Critically think about what is it that you miss about being with your family, or what it is that you enjoy. If it's 'I don't like being alone' then you should try to be with people. Or if it's 'I miss the traditions that we used to do' then great, start new ones."
I think the takeaway from this is that you already have all the tools you need to have a wonderful winter, you just need to be honest with yourself and anticipate the needs and problems that you know will arise. If you can do that, then the only thing left to do is stay warm:
"Buy Heat-tech"
—Angelica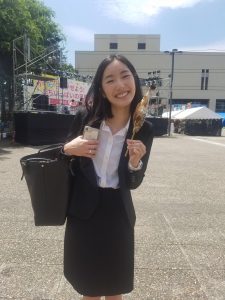 "Being warm is a nice feeling. Invest in being snug."
—Marcus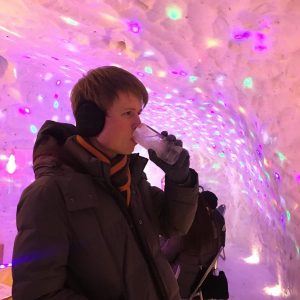 Reid Bartholomew is an ALT and writer from the state of Arkansas in the United States, where the Ozark Mountains instilled in him a love for all things outdoors. He is drawn to people and their stories, which leads him to write about literature and his travels. Currently living in Oirase-chō in Aomori Prefecture, Reid spends his time outside of school jogging alongside rice fields and finding new places to hike.