Head Editorial Team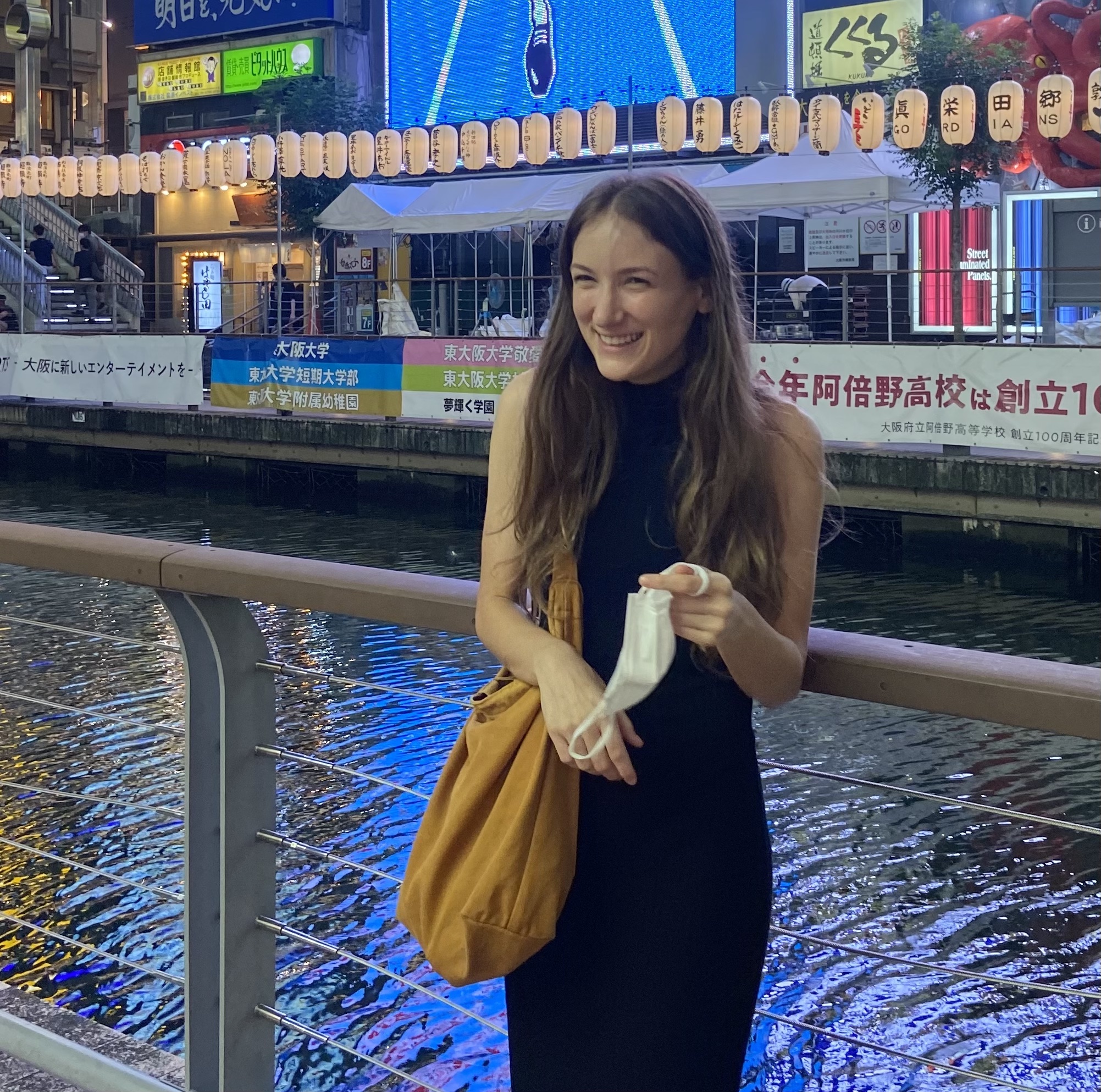 Head Editor – Monica Hand
connect.ajet.editor@gmail.com
Instagram | Website

Hello! I'm Monica and I'll be working as the Head Editor this year! I am originally from Texas but now live and teach in Shikoku's Ehime Prefecture. This will be my second year both in Japan and at CONNECT Magazine. I have worked on several magazines in the past but I am most excited to work with this team and see what we can create together. I love rocky shorelines, spooky themes, and popcorn. Cheers to the year ahead!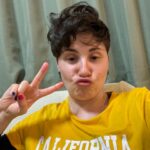 Assistant Editor – Dianne Yett
connect.ajet.assistantheadeditor@gmail.com
Instagram | Website 
The name's Dianne, and this year I get to put on the big-boy pants as your new Assistant Head Editor! Currently a fourth-year ALT in Gunma Prefecture, I hail from a part of Southern California where you can count on one hand how often it rains in a year, but you don't have enough fingers and toes to count all the wildfires. I am obsessed with birds, particularly owls, and I'm a frequent patron of the owl cafe down the street. My favorite pastimes include spending hours hashing out very intricate (and very gay) fantasy romance plots, drawing animal people, sewing, and long-distance cycling in the misty mountains of Gunma Prefecture. Let's tear it up!
Section Editors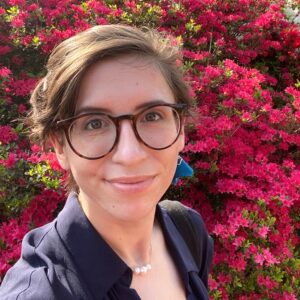 Arts – Sierra Block Gorman
connect.ajet.arts@gmail.com
Hi! I'm Sierra Block Gorman, a second-year JET in Gunma Prefecture. I'm the new Arts Section Editor for CONNECT. I have an undergraduate degree in Studio Art with a minor in East Asian Languages and Literature from Smith College. I was born and raised in Brooklyn, New York, and thus have strong opinions about bagels and a deep love of robust public transit systems. I love art, traveling, musicals, reading sci-fi and fantasy, and playing tabletop RPGs. I'm really excited to be working on the CONNECT team!
Community – Ian Layugan
connect.ajet.community@gmail.com
Instagram | Website 
Hello! You can call me Ian, and I am a second-year JET from Kiryu City, Gunma Prefecture. I enjoy reading essay collections, visiting museums, hiking, and dabbling in cooking fried chicken. Before joining JET and CONNECT, I was a researcher and instructor in the Philippines. I taught art appreciation and linguistics. This year, I wish to explore personal narratives, adventures, and relationships formed in our newfound home, Japan, for the Community Section. Let's start the conversation, and I look forward to your contributions!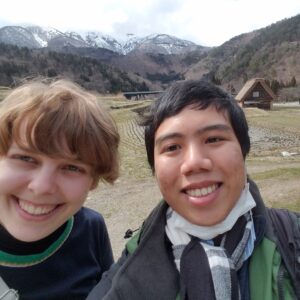 Culture – Marco Oliveros
connect.ajet.culture@gmail.com
Website
Hello! I'm Marco Oliveros, fourth year JET in Tokushima Prefecture and this year's Culture Section Editor for CONNECT magazine. I've had several years of experience writing freelance for different online publication sites on Japanese culture, history, and especially anime. This year will be my first as an editor, but all the same, I look forward to driving conversations and sharing stories about culture in Japan—with everyone's help at CONNECT.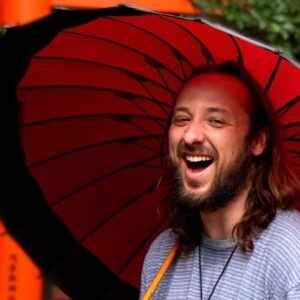 Entertainment – Knox Yoder
connect.ajet.entertainment@gmail.com
Instagram | Twitter
Hello! My name is Knox (they/them) and I am the entertainment editor for CONNECT this year. I am a first year JET living in Ureshino, Saga, and am a huge fan of horror films, punk/heavy metal music, video games, manga, and alternative fashion. Happy to be on the team!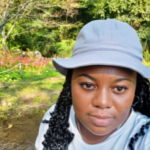 Language – Pitta Gay-Powell
connect.ajet.language@gmail.com

Sports – Andy Hanson
connect.ajet.sports@gmail.com
Twitter | Website
I spend most of my time worried about the future of the New Jets football team, and I can often be found hunched over painting small plastic figures. Iced coffee is my favourite thing about Japan.
Travel – Chloe Holm
connect.ajet.travel@gmail.com

Hello! I'm Chloe, this year's Travel Section Editor! I'm a first-year ALT living in Ehime. My background includes being a literary arts magazine editor, adventure enthusiast, occasional actor, exasperated DM, and seasoned movie goer. I like to write, read, and create, and I find Japan to be the perfect easel for it all! I'm excited to curate travel pieces from the international community in Japan and discover some unknown, offbeat places in the process! Find me hunting for a cute cafe or pumpkins in your neighborhood.

Wellness – Alexandra Crombie
connect.ajet.health@gmail.com
General Section Editor – Ryon Morrin
connect.ajet.generaleditor1@gmail.com

Hi everyone, 
My name is Ryon Morrin and I'm a general section editor at CONNECT. Previously, I was writing album reviews for the entertainment section. Now, as an editor, I'm excited for many new opportunities and experiences. I've been living in central Hokkaido for just over two years as a JET Program ALT and I love it. I'm a big music nerd and I enjoy artists across all genres. Live music venues are my second home. Hokkaido is a very wide space to explore, and I'm always ready to hit the road and go somewhere new. Although the season here in the north is short, I've grown to love climbing mountains, too. I've also discovered a love of rhythm games and arcades.

General Section Editor – Rachel Fagundes
connect.ajet.generaleditor2@gmail.com
General Section Editor – James
connect.ajet.generaleditor3@gmail.com
General Section Editor – Sophia Maas
connect.ajet.generaleditor4@gmail.com
Web Team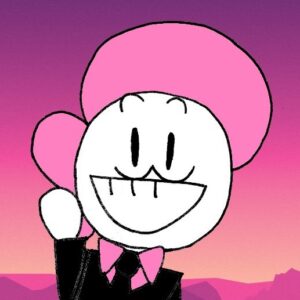 Website Editor – Marco Cian
connect.ajet.webeditor1@gmail.com
Website
My name is Marco Cian, and I don't actually look like this. It's a clever disguise. This year I'll be the Web Editor for CONNECT Magazine, and I'll also be on my second year here in Hyogo. Right now I'm trying to obtain full fluency in Japanese and to achieve my final form at the gym. I hope I can make CONNECT's web articles as engaging as its PDFs and that I can gain some new readers of my Substack novel by the end of the year.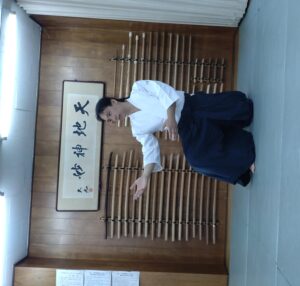 Website Editor – Norris Wang
connect.ajet.webeditor2@gmail.com
Website
Hi! I'm Norris, a JET-alumnus who's been living and working in Osaka for 10 years. I'm new to the team this year and joining as an Assistant Web Editor. I'm originally from Minnesota and hope I can be of help to the community here, learn more information, and perhaps even connect with others! My passion is Aikido, and my dream one day is to be able to spend more time practicing than working a job. I also like to play PC games and listen to the radio (music and news).
Social Media Manager – Valerie Mercado
connect.ajet.socialmedia1@gmail.com
Hey y'all! I'm Valerie, a first-year ALT in the beautiful Mie Prefecture. When I'm not missing Tex-Mex food or home-cooked Filipino meals, you can find me taking photos, practicing my flute, or making videos! My current hobby, besides cafe hopping, is collecting mascots from all over Japan. 
I'm excited to contribute with Social Media and working with this year's CONNECT team!
Design Team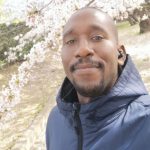 Head of Design & Layout – Lloyd Cruickshank
connect.ajet.visualmedia@gmail.com

Wah gwaan deh! Ow oonu do? My name is Lloyd Cruickshank, a 5th year JET living in Okayama. I hail from a wee little island just 90 miles south of Cuba called Jamaica. I've been tasked with the honor of being this year's Head of Design for CONNECT Magazine. I have a deep passion for art, appreciate good conversation, love a good book and enjoy playing basketball. I believe that we are all born with a paintbrush and the world is our canvas; I'm just trying to paint the world with a coat of happiness. I'm looking forward to creating positive memories and hopefully leave a positive impact through my tenure with this magazine.
Bless up oonu self an waak gud!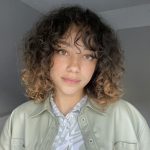 Assistant Head Designer – Emily Griffith
connect.ajet.assistantvm@gmail.com

Hello everyone! I'm Emily, a first-year ALT originally from Birmingham, England. This will be my second year as part of the CONNECT team, continuing my role as Assistant Head Designer. I studied Graphic Communication at university and gained experience researching and designing editorial layouts. In my spare time I enjoy many aspects of art and I'm particularly interested in fashion. I also enjoy hiking, skiing, and attempting to learn Japanese!
Assistant Designer – Kristen Camille
connect.ajet.assistantdesigner1@gmail.com

Hi, I'm Kristen! I'm a second-year JET from Chattanooga, Tennessee. Before moving to Fukuoka on the JET Program in 2021, I earned a living as a graphic designer who dreamed of one day working on a magazine. Needless to say, I now find myself living the dream as a part of CONNECT Magazine! Outside of graphic design and teaching, I enjoy tending to my balcony garden, painting in oils, and traveling around the lush southern island of Kyushu.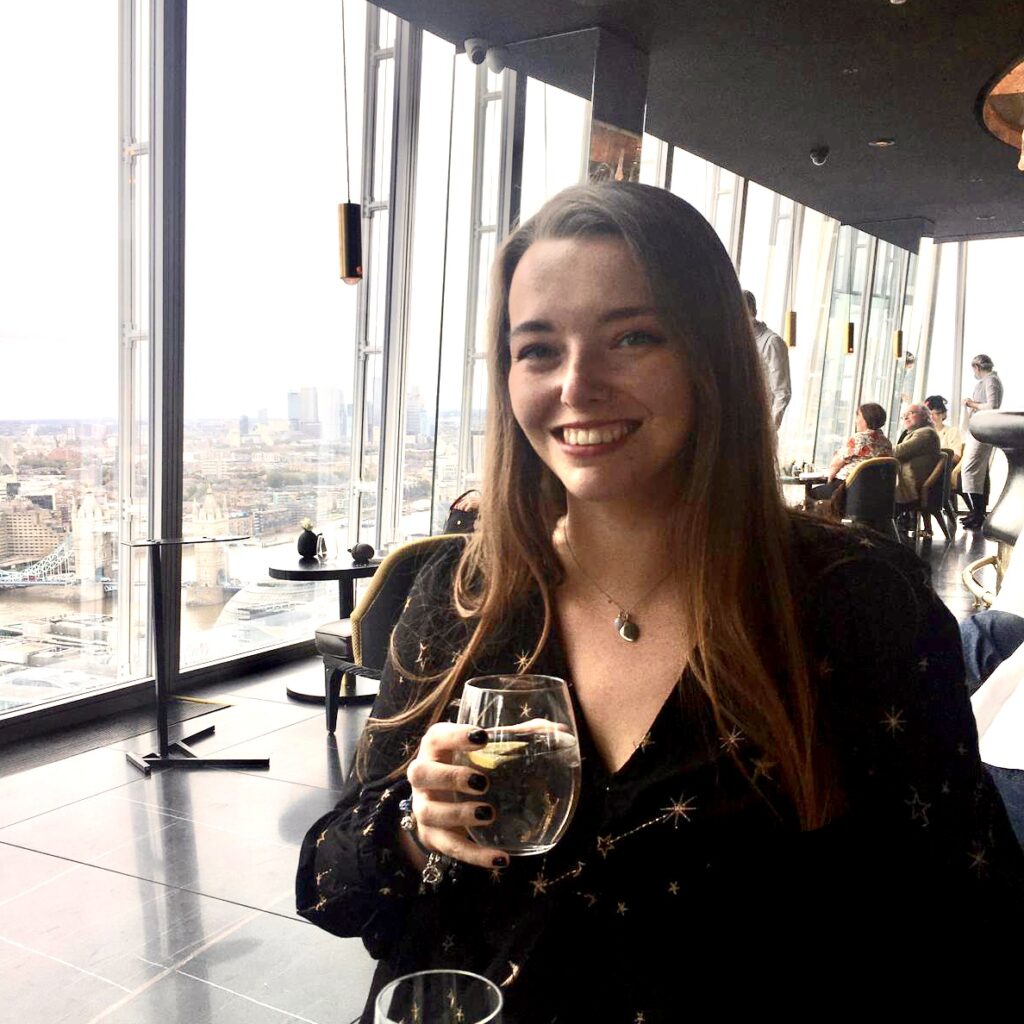 Assistant Designer – Amy Ratcliffe
connect.ajet.assistantdesigner2@gmail.com
Hello everyone! I'm Amy, originally from London, England and a first-year JET located in Uwajima, Ehime. I'm joining the team as an Assistant Designer and am excited to work on many great articles! Before JET, I worked as a designer/video editor for large skincare and makeup brands. It was a lot of fun and incredibly fast paced, but I was able to work on a lot of really fun projects. I love all things art and design (and I'm a bit of a video editing nerd), so in my spare time you can find me either drawing or maybe I'll be exploring rural Japan!
Copy Editing Team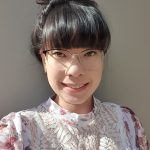 Natalie Andrews
connect.ajet.copy1@gmail.com
Hey there! I'm Natalie, a JET alumna who lived in Tokyo and who's now back in Australia. This is my fourth year as part of the CONNECT team, and I'm so happy to be back! I'm looking forward to polishing up all kinds of articles this year and am super excited to see all of your submissions. I'm a huge fan of reading, writing, gaming (handheld console loyalist, sorry), and hiking! I am currently mourning the lack of mountains my home town has to offer. . . hiking on gently rolling hills just isn't the same. Maybe it's time to move back to Japan.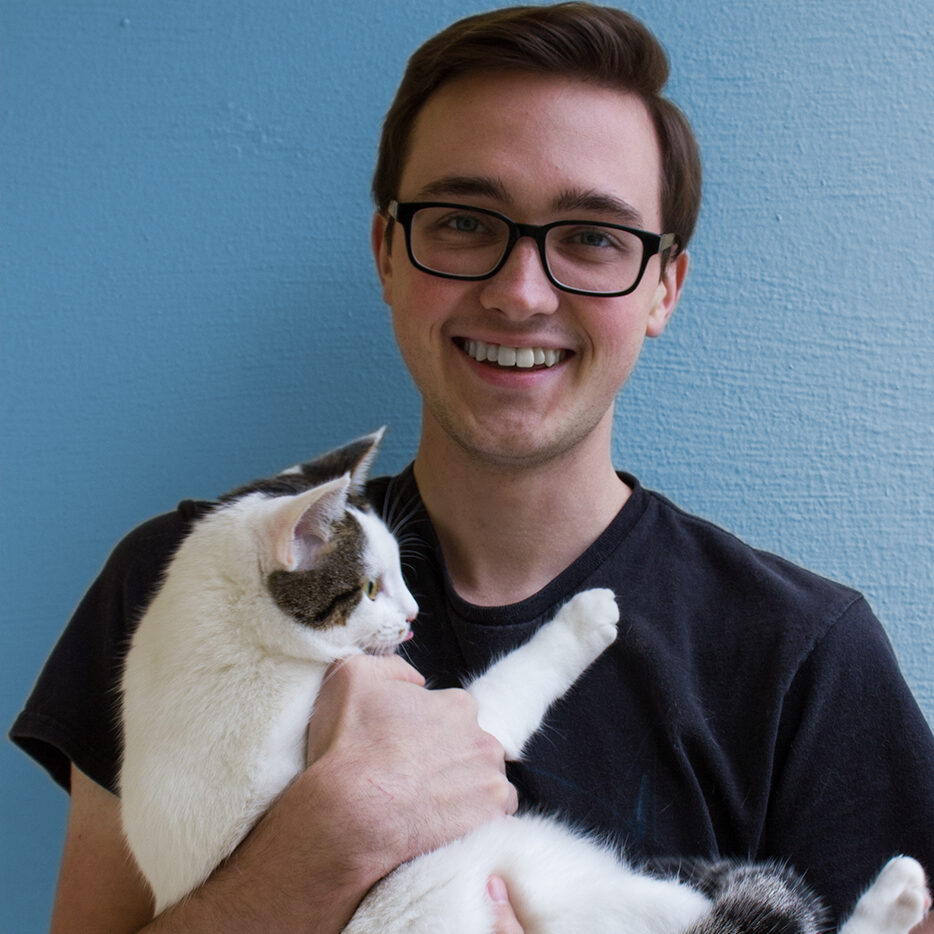 Sage Olges
connect.ajet.copy2@gmail.com

Hey, hey! I'm Sage, a first-year JET in Gunma Prefecture. I'm thrilled to finally be in Japan again after a brief stint in Tokyo right before the pandemic. In my free time, I can usually be found checking out the latest indie video games, watching films, or sharing cat pictures.
I'm super excited to see what stories we are able to share with you this year!
Ashley Leung
connect.ajet.copy3@gmail.com
Instagram
Hi everyone! My name is Ashley Leung, and I'm a first-year JET ALT in Uwajima, Ehime (where we endearingly have pearls and oranges and nothing else woo!). I come from sunny and green-juice-obsessed Los Angeles, California. I recently graduated with an English degree (Education Studies minor) and hope to work in the education field as either a professor or a teacher. In addition to writing, I love reading other people's works, so rest assured that aside from nitpicking over grammar and style, I am most importantly appreciating the content you've written!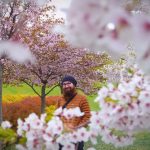 Jon Solmundson
connect.ajet.copy4@gmail.com

G'day from sunny Hokkaido! It's been a bit of a change for me getting used to the northern climes, but now in my second year of JET my Australian core temperature is finally starting to re-adjust to the meters of snow and icy wind that engulf the lovely town of Nanporo for a good third of the year. Elsewise, you'll find me camping, fiddling with my camera or playing far too many board games. I've had a few years in the game as a journo, but now I'm very much looking forward to hopping behind the scenes and joining the league of stalwart Copy Editors for this year's CONNECT.
Thank you to Megan Luedtke for continued assistance and support.