Head Editorial Team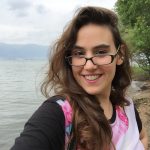 Head Editor – Rachel Fagundes

Hello there! I'm Rachel, a 5th year ALT and the new Head Editor of CONNECT! Originally from California, I was the associate editor of Tachyon Publications before joining the JET program, and once taught a class on fantasy literature at UC Santa Cruz. I've been the Entertainment Editor of CONNECT for the last two years and have had a wonderful time getting to explore Japan through that lens. I'm equally excited to get to take on the role of Head Editor! I'm lucky to be helming an incredibly talented team at CONNECT this year, and I look forward to bringing the diverse voices and unique experiences of Japan's expat community to light. Cheers!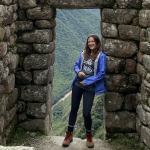 Assistant Editor – Monica Hand

Hi guys! I'm Monica and I am joining the team this year as your Assistant Head Editor. I'm originally from Texas and I am a first year ALT located in Uwajima. I have worked at several publications in the past and now work as a freelance writer and editor. I am beyond excited to work with the amazing team here at CONNECT! I cannot wait to read and learn from all of the diverse stories and writers in this community each month. When I'm not working, you might find me out hiking a new trail, eating some good food, writing short stories, or watching sci-fi movies. Cheers to the year ahead!
Section Editors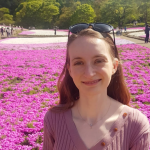 Arts – Jessica Craven

Hello everyone! I'm Jessica Craven and I am a fifth-year JET in Saitama prefecture. Originally from Arkansas state in the US, I moved from a small town surrounded by woods in the middle of nowhere to a city just outside of Tokyo. I have written a few articles for CONNECT since my first year on the JET Program, and this is my second year serving as the art section editor. I enjoy all forms of art, reading novels, traveling, and learning about world cultures. In my undergraduate days, I double majored in visual art and theatre with a minor in Japanese language, so I'm excited to help cover the art scene in the Tokyo metro and throughout Japan for the English-speaking community through CONNECT.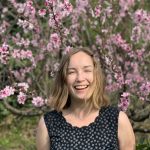 Community – Sierra Nelson-Liner

Hello. My name is Sierra. I am named after the Sierra Mountains in California where I am from. What originally drew me to Japan was the sense of community I found in the countryside. I am excited to be a section editor this year and learn about new communities that are in Japan. I spend my off time hunting for seasonal vegetables and flowers, learning the ukulele, cycling with my basket bicycle, and volunteering on farms. Japan has become my new home. I hope one day I can renovate an abandoned house and start a cafe/farm/tea house/flower field with a community that I love. Please feel free to write to me! I hope we can exchange stories~
Instagram: satoyama_stories
Culture – Marco Oliveros
Hello! I'm Marco Oliveros, fourth year JET in Tokushima Prefecture and this year's Culture Section Editor for CONNECT magazine. I've had several years of experience writing freelance for different online publication sites on Japanese culture, history, and especially anime. This year will be my first as an editor, but all the same, I look forward to driving conversations and sharing stories about culture in Japan—with everyone's help at CONNECT.
Entertainment – Fergus Gregg

Hello! I'm Fergus Gregg and I'll be the Section Editor for Entertainment this year. I'm a first year JET based in Kobe who is excited to espouse to you, the reader, all of the wonderful pastimes that constitute entertainment. From punk rock movements to the latest works of cinema, I hope you'll look forward to getting lots of recommendations from myself and the contributors of this section over the year.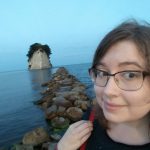 Language – Sarah Baughn

Hey there! I'm Sarah, second year on CONNECT but first year as the Language Section Editor. I was an Ishikawa JET from 2019-2021 who's currently trying to figure out the next step. I've been teaching for about four years now in an eclectic variety of jobs, most of which relate to international cultural exchange and teaching. I've never taken Japanese formally, but I love studying it and I'm hoping to pass N2 within the year. Having to figure it out on my own has gotten me really interested in language acquisition, so I'm very excited to work on the Language section this year. Other hobbies include playing the piano and koto, listening to all genres of music, reading the weirdest fictional books I can get my hands on, and taking very long walks in nature to look at birds.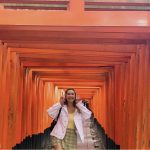 Sports (Jan. 2022)– Samantha Stauch
Hello everyone! My name is Sam and I'm a first year ALT based in the lovely cabbage patch of Gunma Prefecture. Prior to JET, I was a political research assistant at my alma mater, UC San Diego, where I authored my first major paper on Japanese politics. I am first and foremost a researcher but I am looking forward to gathering experience in journalism! This will be my first time working for a publication like CONNECT and I feel very lucky to be one of your General Section Editors! 
When I finally get some free time on my hands, you can bet that it will be dedicated to being the ultimate One Piece fan, studying astrology and tarot, reading more political theory than you can imagine, and checking out whatever museums or parks are near me. I'm looking forward to embarking on this journey in Japan with you all and learning more and more about life here each day!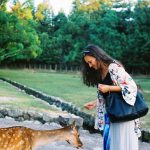 Sports (Sept. 2021-Dec. 2021)– Kayla Francis
Hello! My name is Kayla. I was born in South Africa, raised in London and am now going into my third year as a JET participant in Tokyo. 
This will be my second year as [CONNECT]'s Sports Editor. Sports can be fairly intimidating but with such an abundance of activities, Japan is full of opportunities to try new things. Whether it's skiing in Nagano or Hokkaido, hiking through the beautiful inaka or even surfing in Okinawa you're guaranteed to find something you haven't tried before.
Though a self-proclaimed novice when it comes to the world of personal fitness, I love trying new fitness classes in Tokyo and have so far tried, Krav Maga, kickboxing, hip-hop dancing, pole dancing and bouldering (still recovering from that). I have also tried skiing in Nagano, gone on many hikes and even went to my first football (soccer) match. All things that I never would have thought to try before I moved here. 
I've been lucky enough to live here during the Rugby World Cup and the (sadly not) 2020 Olympics. I look forward to seeing what else Tokyo and Japan have to offer. I hope [CONNECT] continues to showcase sports around the country and encourages you to get involved too!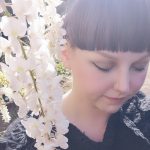 Travel – Dahlia Lemelin

Hello ! I'm Dahlia, French-Canadian JET living in the beautiful cabbage fields of Gunma prefecture. I'm just starting my 4th year on the program and just took on the role of Travel editor for the magazine this year. When I'm not driving hours to find mountain top terrasses or tucked away cafés in the vast nature of Honshu, I follow my favorite artists on tour and share my love of alternative fashion with friends. 
Wellness – Kimberly Matsuno
Hi everyone! I am a third year ALT in the beautiful prefecture of Niigata. When I'm not climbing a mountain or pretending like I know how to properly use a camera, you can find me plotting my next road trip. (Just between you and me, I think Google Maps has a secret plot to make me drive through every rice field in Niigata—and there are a lot of them.)
Before beginning my escapades through the Japanese countryside, I worked in cardiopulmonary rehabilitation in the United States. So it has been very interesting for me to observe Japan's approach to health care and fitness. I am excited to discuss all things health and wellness, and am always looking for new content for the magazine. So if you have any interesting stories about a trip to the doctor, good tips for staying in shape, or just have a really great recipe to share, please don't hesitate to drop me an email and say hello!
General Section Editor – Ryon Morrin

Hi everyone, 
My name is Ryon Morrin and I'm a general section editor at CONNECT. Previously, I was writing album reviews for the entertainment section. Now, as an editor, I'm excited for many new opportunities and experiences. I've been living in central Hokkaido for just over two years as a JET Program ALT and I love it. I'm a big music nerd and I enjoy artists across all genres. Live music venues are my second home. Hokkaido is a very wide space to explore, and I'm always ready to hit the road and go somewhere new. Although the season here in the north is short, I've grown to love climbing mountains, too. I've also discovered a love of rhythm games and arcades.
General Section Editor – Samantha Marks

Hello from Ishikawa! My name is Sami and I'm a 4th year JET living that junior high school ALT life. I love thrift stores, I think darumas are the cutest thing to come out of Japan, and I will try to befriend any cat I see (with mixed success). I'm hoping to have more success on the CONNECT team as a first-time General Section Editor! I hope you can enjoy reading the magazine as much as I have in the past, and if any of the information we share is helpful to you at all, then I'd be happy! Yoroshiku!
Web Team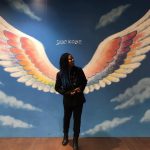 Head Website Editor – Rhe Baquero

Hey, y'all! I'm Rhe from Texas. I am a fourth year ALT in the great port city of Kobe. This is my fourth year on CONNECT Magazine. I have a M.A. in Magazine, Newspaper and Online journalism, and I worked as a reporter, editor and multimedia teacher before moving to Japan. I love reading, writing, drawing, sewing, photography, superheroes, rugby and COFFEE. I look forward to spending my time traveling (when the world is safe again) and continuing to improve my Japanese.
Assistant Website Editor – Senie Calalang

Heyhey everyone! My name is Senie, and I'll be joining the team as this year's Assistant Head Website Editor! I majored in Web Design and Digital Media, and I'm super excited to be here and apply what I've learned through CONNECT. 
Born and raised in Melbourne (Naarm), Australia, I'm now based in Tokyo as a 2nd year JET. In my spare time, I love cycling through streets, thrift shopping, cafe hopping for the perfect cup of coffee, and strolling around all the parks that Tokyo has to offer. I'm looking forward to working with the team this year and reading your stories!
Design Team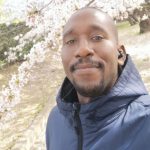 Head of Design & Layout – Lloyd Cruickshank

Wah gwaan deh! Ow oonu do? My name is Lloyd Cruickshank, a 5th year JET living in Okayama. I hail from a wee little island just 90 miles south of Cuba called Jamaica. I've been tasked with the honor of being this year's Head of Design for CONNECT Magazine. I have a deep passion for art, appreciate good conversation, love a good book and enjoy playing basketball. I believe that we are all born with a paintbrush and the world is our canvas; I'm just trying to paint the world with a coat of happiness. I'm looking forward to creating positive memories and hopefully leave a positive impact through my tenure with this magazine.
Bless up oonu self an waak gud!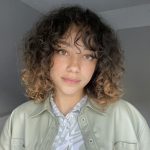 Assistant Head Designer – Emily Griffith
Hello everyone! I'm Emily, an incoming ALT from Birmingham, England — home of Cadbury's chocolate. This will be my first year working with Connect magazine and I'm very excited to get creative and work alongside the team. I have recently graduated with a BA in Graphic Communication (where I learned way too much about typography) and from this have worked on plenty of editorial projects. In my spare time, I enjoy almost all aspects of art, as well as fashion, watching a ridiculous amount of tv shows, and attempting to learn Japanese.
Assistant Designer – Muriah Ellis

Assistant Designer – Phoebe Jin

Hello hello!
I'm Phoebe and I'm from California, USA. I'm a first-year JET in Toyama and a first-year assistant designer in CONNECT magazine. I'm super excited to be here after a year-long wait and I'm so ready to experience new things. I'm especially looking forward to eating all the tasty noodles I can find and befriending any neighborhood cats I meet.

I look forward to working with the team!
Assistant Designer & Social Media – Katherine Wang
Copy Editing Team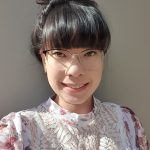 Natalie Andrews
Hi, I'm Natalie, a third-year JET living in Tokyo! This will be my second year as a copyeditor for CONNECT, and my third year on the team. Last year I had the privilege of editing a whole variety of articles from all kinds of people, and even though we've had a bit of a late start, I'm excited to continue doing the same in the 2021-22 year! 
In my free time, I'm not always poring over grammar mistakes—I can be found either reading a book from an ever-growing collection (…how am I going to get these home when I leave Japan? I should really stop buying physical copies), trying my own hand at writing stories, or messing about on my Switch with this new game and—oops, it's already midnight. And I have work tomorrow. Just ten more minutes…?
I'm looking forward to the coming year and all the new stories it will bring to CONNECT, and I hope you are, too!
Hello there! I'm Day, and I'm one of the Copy Editors for the CONNECT Team this year! I  worked as an ALT in Gunma Prefecture for two years, where I enjoyed drifting aimlessly through many beautiful flower gardens and going on classic adventures with my friends. In my spare time, I love playing the koto, reading manga, playing videogames, and learning languages. At the moment, I am hard at work studying for my dream job as a professional Japanese translator. You can read all about my latest adventures on my blog. 
Blog URL: www.dreamerbyday.ca
Hey, I'm Dianne and back at it again in my second year as a copy editor! Currently a third-year ALT in Gunma Prefecture, I hail from a part of Southern California where you can count on one hand how often it rains in a year, but you don't have enough fingers and toes to count all the wildfires. A graduate of University of California: Riverside with a BA in English, I've worked a hodge-podge of education-related jobs, including peer college writing tutoring, ESL student teaching, and teaching assistant jobs, for a collective span of about 6-ish years. My favorite pastimes include spending hours hashing out intricate fantasy romance plots, drawing, sewing, crochet, and long-distance cycling in the misty mountains of Gunma Prefecture. It's great to be here!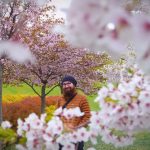 Jon Solmundson

G'day from sunny Hokkaido! It's been a bit of a change for me getting used to the northern climes, but now in my second year of JET my Australian core temperature is finally starting to re-adjust to the meters of snow and icy wind that engulf the lovely town of Nanporo for a good third of the year. Elsewise, you'll find me camping, fiddling with my camera or playing far too many board games. I've had a few years in the game as a journo, but now I'm very much looking forward to hopping behind the scenes and joining the league of stalwart Copy Editors for this year's [connect].