Tokyo Orientation Special: Tips for New Residents

Dianne Yett (Gunma)
Now that the borders are open and new residents and visitors are able to come to Japan, we on the CONNECT Team would like to pass on some helpful wisdom to new residents of Japan as they settle into their first six months of residency. We hope that new residents find some of these tips helpful.
Tips for the First Five Months (adjusting to your new normal)

Jenny Chang (Nara), Kalista Pattison (Oita), Nabeela Basa (Kagoshima)
All In Good Time
Don't be afraid of initiating, but also realise that making connections with people, especially Japanese people, takes time. Remember to take time for yourself as well. It's easy to burn out from all the excitement and opportunities of your first few months. You will probably be asked to join in on trips and events and before you know it, you'll be waiting for your next payday. Taking your time to plan trips and booking in advance may also help you stick to a budget and save some money.
Just an App Away
Useful apps/books/websites for translating/looking up Japanese (Naver Papago has the same features as Google Translate but has a "phrasebook" tool for situations like checking into a hotel etc.). Download the Japanese swipe keyboard if you ever have to pass your phone off to a Japanese person.
"It's okay, I'm learning."
If this is your first time living and working in Japan, it's probably going to be a lot different than a vacation. Be patient with yourself and the process. Everything is new and shiny but it may also be very overwhelming, and you're bound to make many mistakes. Every time you mess up, remind yourself, "I'm learning," and know that everyone's lesson looks different.
Routine for the Win
If you don't have one already, create a good morning and evening routine. If only one of these is possible, prioritize the one that suits you. So, if you're not a morning person, then make sure you prep everything the night before. Getting enough rest during this adjustment period can do wonders. Also, you can make time to study Japanese.
Culture Clock 
Japanese "on time" means arriving early, and in general you are expected to arrive on time for meetings and appointments. If you are going to be late make sure to let someone know and give an approximation of the time you will arrive. Depending where you're from in the world, this may be a big cultural shock.
Tips for Making Friends
Nabeela Basa (Kagoshima)
Talk to your co-workers
Getting to know your Japanese coworkers may take some time, but building rapport with them gives you the opportunity to connect and makes for good working relationships. Some general tips include finding the right time to talk, being friendly yet genuine, remembering key points from a previous conversation, and following up.
Greet Your neighbor
Greetings and gifts can make friends in Japan. A simple "Ohayo gozaimasu" or "Konichiwa" can spark up a conversation with your neighbor. Before asking your neighbor for a cup of sugar, you could introduce yourself with something sweet. If you have any leftover omiyage, perhaps you bake or just a box of chocolates. Go ahead and say hi. Just know that once you gift someone, you might end up in an endless cycle of gift-giving.
Community Center
Visiting your local community might be the ideal place to meet people who want to meet foreigners. If there aren't any programs for cultural exchange already taking place, take the leap and suggest having an event where you might be able to share something with the community. Cooking is always a winner, but it could also be music, movies or game night.
What's your hobby?
Speaking about hobbies in Japan is a great conversation starter and also a good way to connect with Japanese people outside of the workplace. If you already have something you're passionate about, try to join a local club. Joining a club at school may be a good way to explore this and also improve your relationship with students outside of the classroom. Alternatively, this is a great time to explore hobbies you may be interested in pursuing.
Meet up with Fellow ALTs
Community is everything, and keeping in touch with your fellow ALTs makes for a good expat support system. This is an incredible opportunity to make friends all over the world and broaden your worldview. ALT communities usually run AJET events in their respective prefectures as well as BOE and block events. Be sure to invite a friend also, so no one gets left out!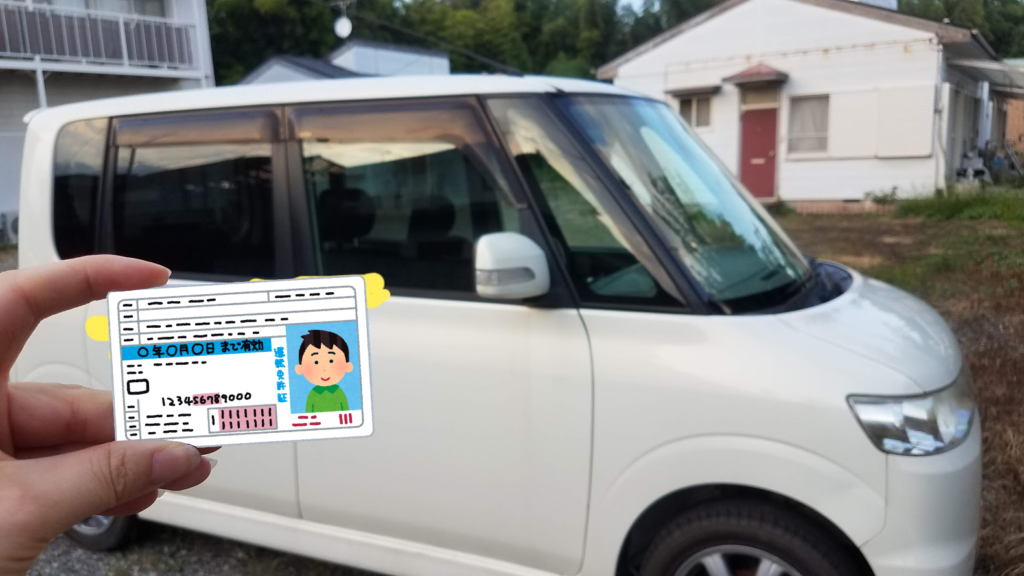 You're Not Alone: Challenges of Living in Japan
Nabeela Basa (Kagoshima), Jenny Chang (Nara), Dianne Yett (Gunma), Sage Olges (Gunma)
Some challenges that you may face in Japan may be far from what you are used to. Although they may be unavoidable and no amount of complaining may change it, know that you're not alone and consider it "a bump in the road" on this amazing journey you're on!
Here are some of the possible challenges and a note on how to deal with them.
Finding the balance between socializing and solitude
Although it is important to say "yes" to things and put yourself out there, having time to yourself is just as important. Taking a rest day or doing nothing at home for a day or two doesn't mean you're not making the most of your time in Japan. When you first arrive, there will be many opportunities to socialize. Going back to your apartment alone after all the excitement may make the sense of being alone a lot harder. Living alone in Japan can be challenging, so maintaining a healthy balance between your social and personal time is imperative for a healthy mind. If you find being alone at your apartment may be difficult, try to make the space your own.
A Licence to cry
Getting a Japanese driver's license is super hard for some people. The practical tests in some prefectures are brutal, especially since they aren't testing your driving ability; they're testing your ability to pass their test. Just know that you're not alone, and if you find that you are the last man standing amongst your fellow ALT's, do not compare or despair! Just give it another shot. Some people have taken the test as many as 13 times (or more!). You got this! Gambaare!
Waiting on that Bank!
No really! You could be waiting on your bank for up to two weeks for something as easy as a debit or credit card. Getting a debit or credit card is quite difficult in Japan, which can make online purchases difficult, if not outright impossible. However, by using services such as PayPay or LINE Pay (which gives you a virtual debit card) you can still make purchases online, even if you're still struggling to be approved for an actual card.
Weather you like it or not
You will hear about the weather and feel it! In summer you will constantly hear the word atsui (hot) and in winter samui (cold) everything in between these testing times is suzushi (cool), chodoii (just right). But all seasons are in their own way kiire (beautiful).
For the harsher seasons, be sure to stock up on all the cooling or warming attire needed for the season. Depending where you are, you may need to invest in a little more than air conditioning for these months. Sunscreen is for all seasons, but make sure to double-up during the sunnier seasons. Airism and Heatteach from Uniqlo are absolute necessities to keep your body at a functioning body temperature. Depending on your home climate, some need more and some need less. Other gadgets that may come in handy during the summer include a handheld fan, visor, cooling spray or wipes, and moisture absorbent packs, especially in the more humid areas. The winter months get really dry and cold, so a good humidifier, hand-warmers and some vitamin D may help keep the winter blues away.
Tips for Managing the Winter Blues
Nomfundo Zondi (Hokkaido)
Winter can be tough, especially if you are as accustomed to warmer winters as I am. Unfortunately, seasonal depression can creep up on anyone, so here are five tips for coping with the winter blues.
Make sleep hygiene a priority
Try to ensure you are sleeping and waking at the same time everyday to regulate your energy levels. Having a good bedtime routine can be essential in overcoming fatigue.
Go outside
Get as much natural light as you can. As you know, the days are shorter in winter, so try your best to get sunlight when you can. Exposure to sunlight boosts our vitamin D production, which then increases our serotonin production. Low levels of serotonin are associated with anxiety and depression. (1)
Spend time with friends
When it is cold outside, it only feels natural to want to stay inside and curl yourself up into a tight ball in bed. However, staying connected with friends can be a remarkable mood booster. Science has shown that friendships have a way of making difficult times a little easier to get through. (2)
Stick to healthy habits
Of course, one is allowed to indulge every now and then, but try to maintain healthy habits during the winter. Focus on eating whole foods—that is, foods that are processed as little as possible. Adding a multivitamin is also a great way to ensure you are receiving all the nutrients you need. And remember that hearty comforting meals can also be healthy. Another fun way to create a healthy habit is giving YouTube home workouts a go. Do what works for you!
Look at the bright side
It can be difficult to express gratitude or even feel grateful when the winter blues hit. In recent years, there have been a plethora of studies indicating the positive link between gratitude and well-being. You could start with a gratitude journal where you list three things a day that you are grateful for. It is a practice, so don't worry if initially you don't feel grateful, you will get there with a little bit of persistence. (3)
Take it one day at a time and remember that you've got this!
Sources:
Nabeela is a fifth-year ALT. A big city girl from Johannesburg, South Africa living in Kagoshima. She's a homebody who spends her time admiring her neighborhood Volcano, Sakurajima, from her window. She enjoys cooking for friends, waterfalls and water sports.
Nomfundo is a second-year ALT from South Africa based in Hokkaido. She studied Dietetics and Human Nutrition in university. Her approach to health and wellness is multifaceted as she believes it comprises more than the food we eat. She enjoys writing poetry, going to art galleries, going to live concerts and being in nature.
Jenny is a third-year ALT in Nara Prefecture, beer and coffee enthusiast, and professional napper. Despite constantly going through an identity/existential crisis, she tries her best to fight it by travelling and finding the little joys in life.
Kalista is a second-year JET in Oita Prefecture. She is currently trying to finish her Animal Crossing island and can be found in an onsen or hunched over a pottery wheel in her free time.
Sage is a second-year JET in Gunma Prefecture, and is serving as the current Assistant Head Editor of CONNECT Magazine. He spends his time playing through the latest indie games, watching cat videos, and jumping down whatever YouTube rabbit-hole strikes his fancy on a given week.
Dianne is a fifth-year ALT based in Gunma Prefecture. She is also the Municipal Liaison for the Asia::Japan::Elsewhere Region of Nanowrimo.org. She is currently involved in National Novel Writing Month this November and invites any Japan residents interested in writing to get connected with her region!