In-person races are back, and I am ready!
This article originally appeared in the May 2023 issue of CONNECT.
Etienne van Rooyen (Aomori)
My phone buzzed. It was a message from my regular group chat informing me of the news that would change my final few months on the JET Programme. 
"It looks like the race is on this year," Andy wrote. 
"About time!" I quickly wrote back. 
"This is your chance to finally do it. Are you going to run it?" Ben asked.
"Absolutely!" 
The Backstory
The Hachinohe Umineko Marathon (which began in 1983) is a half marathon. For the uninitiated, a half marathon is 21.0975 kilometres or about 13 miles. Half marathons have become popular recently because of their balanced challenge/training requirement compared to the beast of a full marathon (42.195km/26 miles). 
The 42nd Hachinohe Umineko Marathon National Championship will be on for the first time in four years, having been cancelled for three consecutive years since the 39th event in 2020 due to COVID-19. The event is officially sanctioned by the Japan Association of Athletics Federations (JAAF) and runs in partnership with the Daily Tohoku Shinbun and the Hachinohe City Athletic Association. The event will be on Sunday, May 21, 2023, starting at 8:10 a.m. (competition begins at 9:00 a.m.). The half marathon starts at 10 a.m. There are 21 categories for men and women of different age groups, including the half marathon, 10 km, 5 km, and 3 km races on the course certified by the JAAF. Finisher's certificates will be issued online with awards given out up to the eighth-place finisher in each category.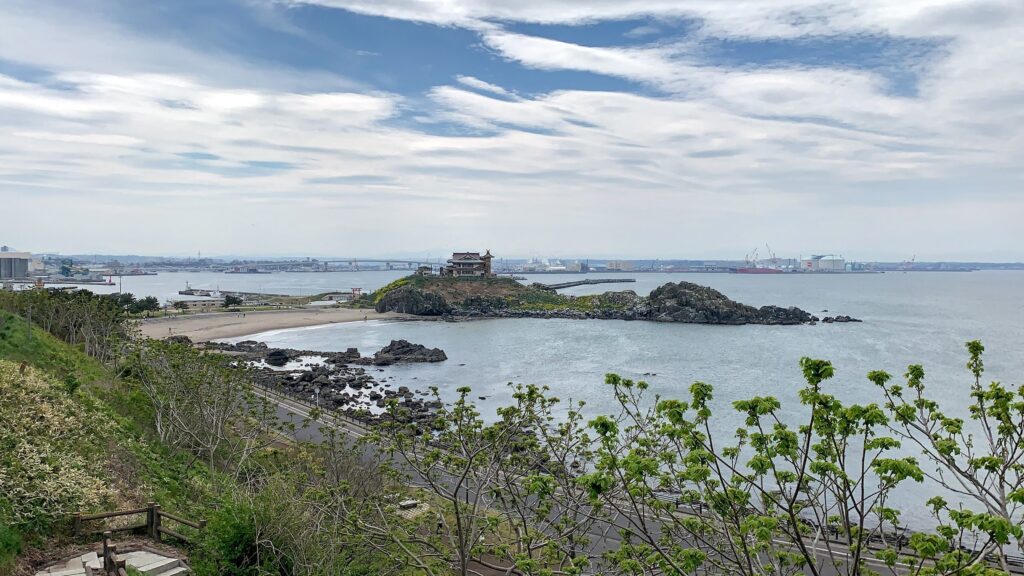 The Course

The course will start and finish in front of the former Hachinohe Fisheries Public Corporation at Tatehana Wharf. This is a beautiful race course as runners will follow the "Umineko Line," a prefectural road that winds itself around many picturesque and famous locations like Kabushima Shrine, Ashigezaki Tenbodai Observatory, and many beaches. The course terrain starts on flat pavement and passes the ports of Hachinohe's fishing district, known for mackerel and squid. From the 6 km mark, it becomes steep and hilly as runners run along the eastern coastline before reaching the halfway mark at Shirahama beach. After the halfway mark, runners make their way back along the hilly course passing each landmark again and three more water stations. Once runners reach Kabushima shrine again, the course flattens out ending where the race began at Tatehana Wharf.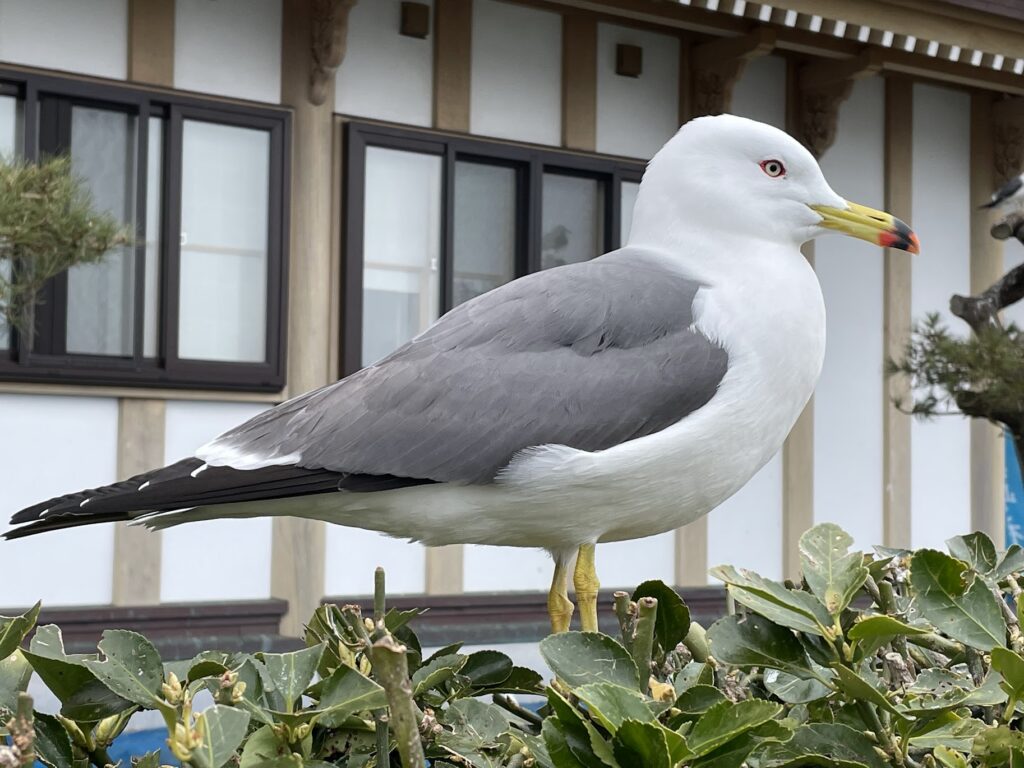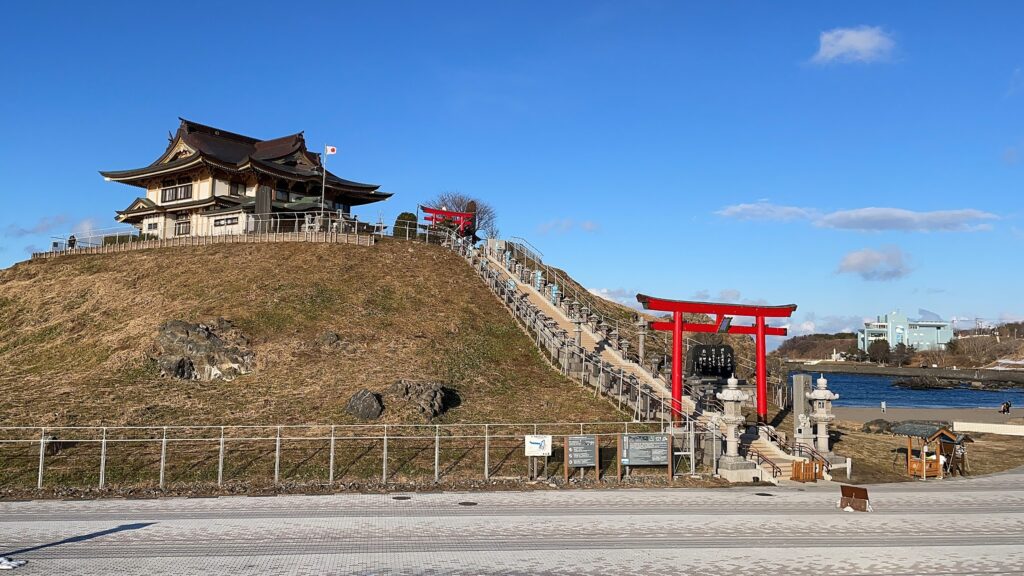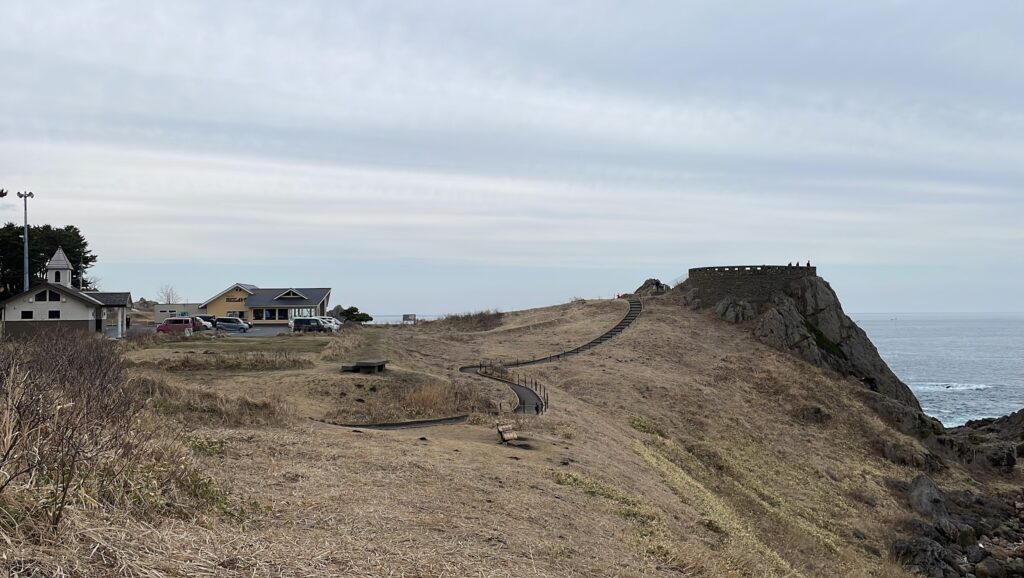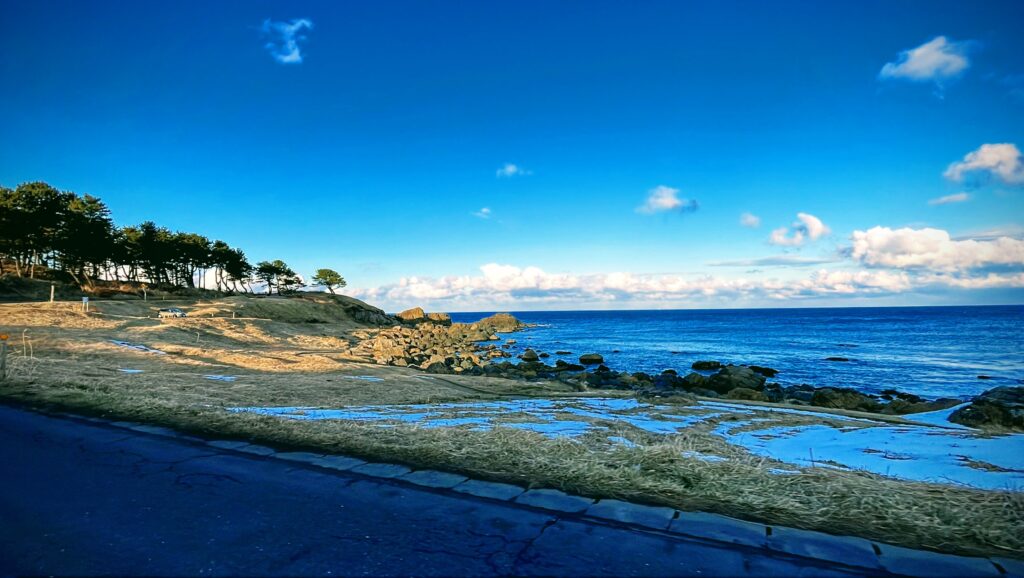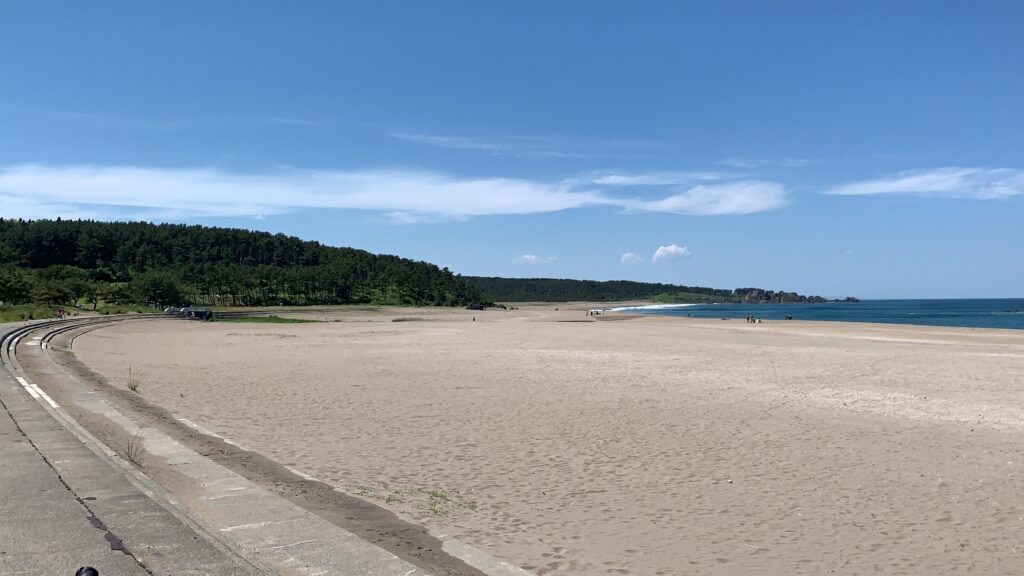 The Training
To preface, I have never run a half marathon before. The furthest I have run is about 10 km—and that was tough. Doubling that is terrifying! The first thing I did was turn to Google-sensei and type in, "How to run a half marathon?" After loading the first result, I was greeted with many training programs based on your athletic ability. Knowing your prior athletic and running ability is important when starting a training program. This is so you can know where to start, what your expectations are, how often you need to train, and how to prevent injury from overtraining.
For me, I am at an intermediate level in terms of fitness, but a beginner regarding running. So, alongside my regular gym sessions, I needed to be running consistently four to five times per week. I aimed for about 20–37 km each week. 
Luckily, throughout my time on JET, I've lost a lot of weight and stayed active all year round. During the spring and summer, I hike and swim at the beach. During the winter, I ski and play ice hockey. Switching gears to focus on running is a challenge; running is in a completely different ballpark. I had 16 weeks to prepare. I started off by running slow with a heavy focus on cardio and long-distance pacing. I ran on the treadmill at the local gym or from my home to Kabushima shrine. During the first few weeks, I was averaging 4 km to 8 km per run. To supplement my runs, at home I did jump rope and a weekly beep test (shudder) to improve my cardio and breathing. I stretched after each run and focused on injury prevention by not overdoing it with frequent rest days. My diet changed too as I switched to eating more carbohydrates and vegetables to keep my endurance up. 
Alongside the physical training, I had to develop a strategy as well. I had a basic plan to conserve my energy when running up the hills, recovering on the downhill, and pacing and racing on the flats. Based on my vice principal's advice, I planned to focus on saving my energy until the halfway mark. Once there, I could increase my pace a little as other runners slow down. I also needed to become intimate with the course. I have driven/walked along it many times, but after testing out the first couple of hills that lead to the observatory from Kabushima, I was struggling. I was bluntly reminded of how steep those hills got. 
The Challenges
Running is hard and lonely. There are days when I don't want to run. Especially at the beginning of my training. There are great days when I ride on the high of hitting a new personal best! There are bad days when I can't complete a section or keep pace when I normally can. Those ones are the hardest because afterwards, I have to say to myself, "Wait, what do you mean I have to do this again tomorrow?" Keeping spirits up is tough because the reality that you really are running your own race is crushing, inspiring, or both.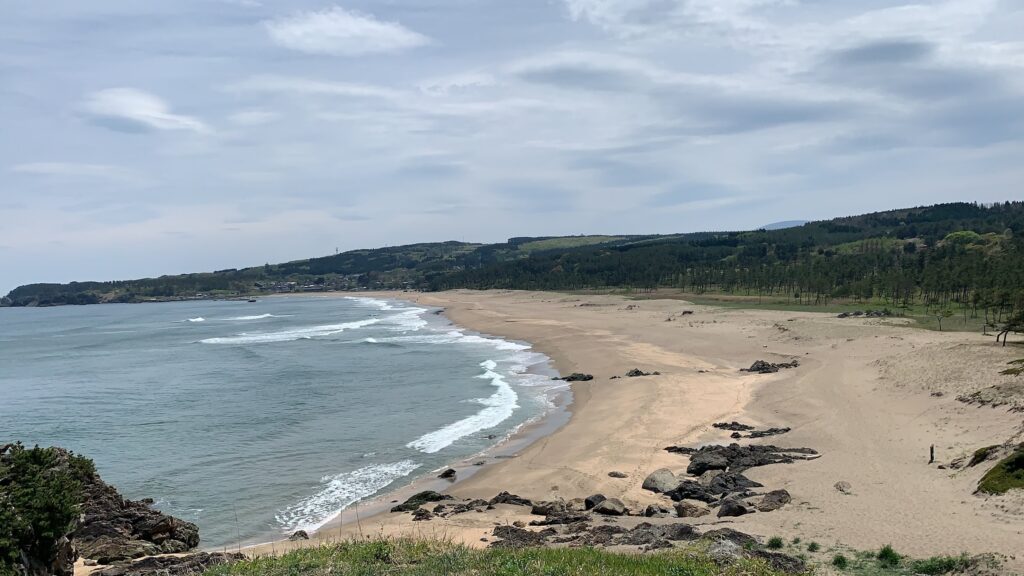 Winter didn't help, either! Suddenly, it was much harder to get up and go for a run before work! The infamous Hachinohe ice and wind frightened me into staying in bed, especially during February and early March. Fortunately, the snow cleared, and the weather warmed, allowing me to hit the road again. Shortly after this, however, I got hit with a severe cold that threw my training routine out for about a week. On top of that, friends, travelling, and partying (it's been three years since I last went to an enkai snuck their way into my schedule.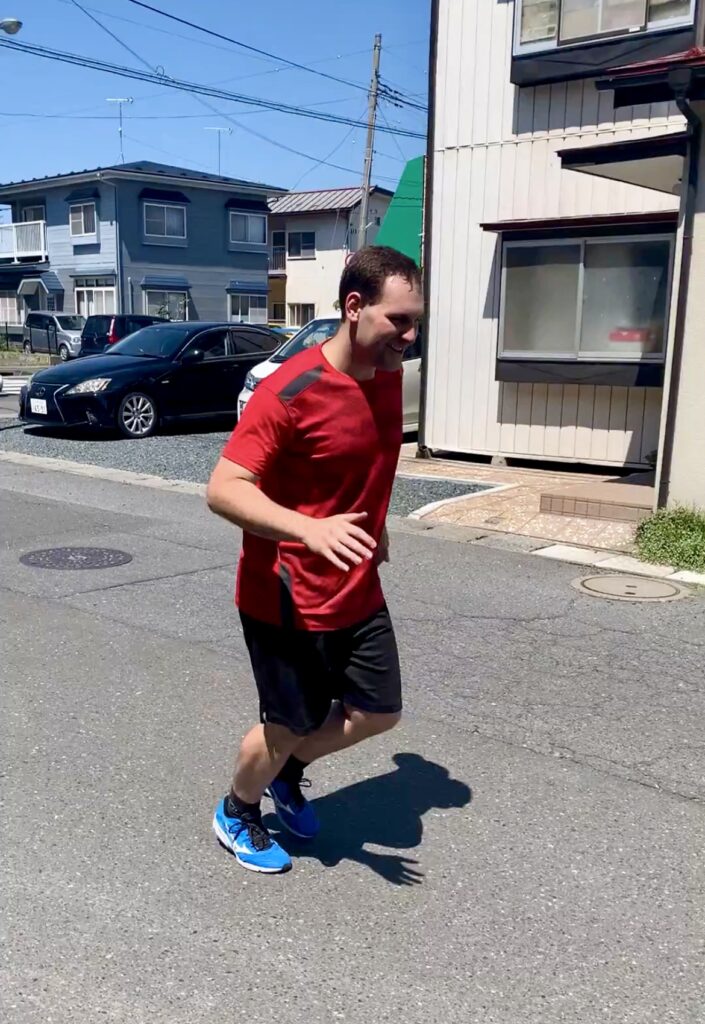 Nevertheless, through consistency (and sheer will), my running got better. I kept pace easier, I was out of breath less, and I even, shockingly, started to look forward to putting on my running shoes and hitting the pavement. My friends, family, and co-workers (especially the vice principal) encouraged me every step of the way. 
After four long years, the Hachinohe Umineko Marathon will finally take place. By the time this article is released, I'll be in the final week of my training. It's been a journey, but race day will arrive before I know it. My goal is not to win. Hell, it's not even to make it into a top finishing bracket. I simply want to prove to myself that I can do it. Long-distance running is not my forte. I can handle skiing, hiking, or anything else, but running a half marathon is a challenge for anyone to undertake. Let's hope I'm up to the challenge!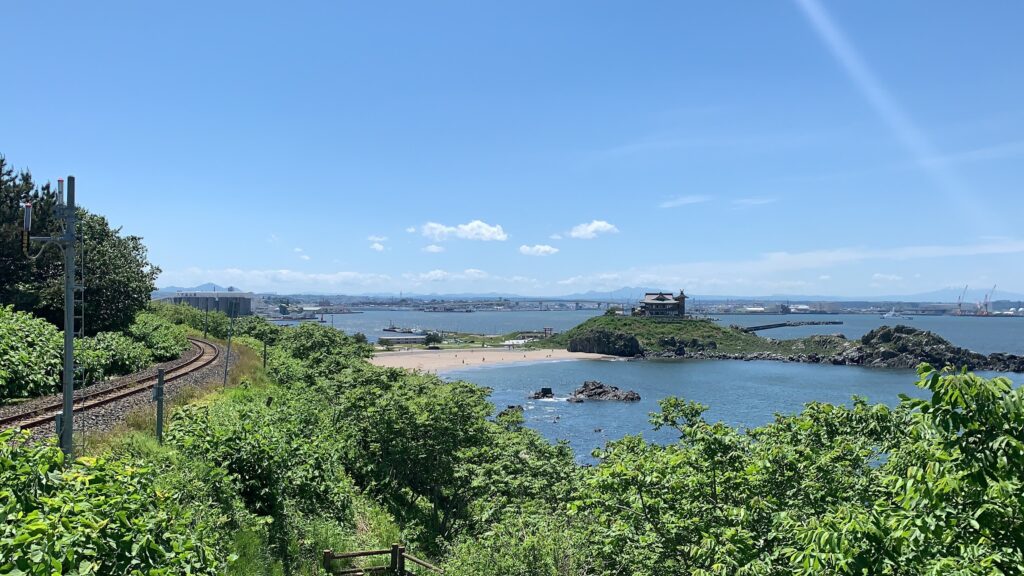 Look out for part two of my running adventures later this year!
Tips for Races in Japan!
I followed the link to a site called RUNNET. Here, you can find information and applications for running events across Japan. Keep in mind, some of the larger marathons in Tokyo, Kyoto, and Osaka require a lottery and go through different websites.

For other great resources for races in Japan, try

Gaijinpot

. 

Find the best training programme for you and your body's capabilities! 

Fuel yourself with proper nutrition and stay hydrated for the best results. 

Do NOT push yourself too hard. Avoid injury, and stay positive and consistent!
Author Bio 
Etienne van Rooyen is an Australian, fourth-year ALT in the delightful city of Hachinohe, Aomori. He spends his time practising the piano, gaming, or travelling Japan while improving his amateur photography. He regularly contributes translations of tofu recipes for the prefecture's online blog "Good Morning Aomori" titled "Miso Hungry."