Working to foster community and support independent music
This article was originally published in the March 2023 issue of CONNECT.
Kazama Ryugo (Hokkaido), interviewed by Ryon Morrin (Hokkaido)
The quaint, scenic town of Shintotsukawa is a lovely place to live. I should know, I've been here for years now. Nestled in central Hokkaido near the mountains, it's a peaceful and quiet—though sometimes too quiet—place with friendly people, many of whom farm the delicious rice and other crops I've been known to gorge on. Lately, families from across the river in Takikawa have been building homes in Shintotsukawa, where space is plentiful in comparison and building and buying costs are subsidized for new residents. The town actively promotes itself as a family-friendly place with a tight-knit community. Kid-oriented events are plentiful in Shintotsukawa, but the same can't be said for teen or adult functions. Luckily, Kazama Ryugo, a well-traveled builder, designer, and jack-of-all-trades, is working to change that with Footen Wonderland—a music venue, campsite, and community space for events.
I wanted to know why Ryugo, a 35-year-old who has lived in all kinds of places, moved to a rural Hokkaido town. He studied abroad in California for three months, volunteered in Cambodia for a year building wells for drinking water, and joined a remote island commune in Okinawa, where he learned how to design, build, and repair structures of all kinds from community members who taught him. After he returned from his adventures, his then boss purchased what is now Footen Wonderland, but previously, was a soup curry restaurant and a commune for campers and travelers. For several years, Ryugo was the commune leader, although the position was later held by another member. At one point in time, 15 people were cohabitating on the property, some camping and others staying in one of the multiple cottages. Ryugo said that if guests helped out with work on the property, they always got free food and a place to sleep.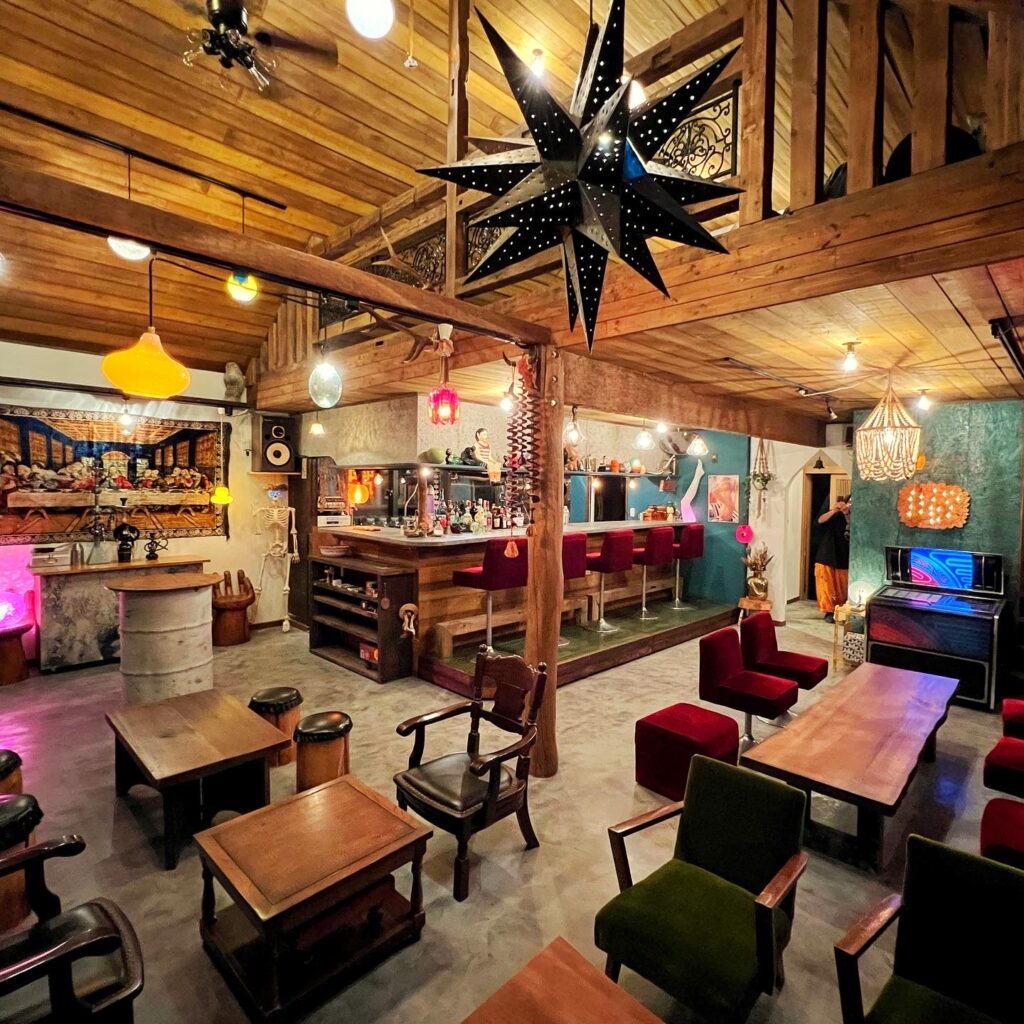 In 2019, the property owner passed away and Ryugo began to save money with the goal of making it his own. He purchased the place he had worked so hard to create and Footen Wonderland was born. In November of 2022, Footen hosted its first live show in the space of the old soup curry restaurant. Totally remodeled and redesigned, it's the perfect spot for independent touring artists to play for a night. Beer is on tap, curry is simmering, and people are vibing to the jams. 
My first Footen live show was nothing short of awesome. Since moving to Shintotsukawa, I have dreamed of once again living a short distance from a music venue. Most of the live music I see in Hokkaido is in Sapporo, the capital city. It's fun to go away for a weekend when a band I want to see comes to town, but the distance doesn't always make it feasible. Now, my wish has been granted, and I couldn't be more thrilled. Ryugo is excited for what's to come, too, steadily increasing the number of shows and other events at Footen.
I recently asked Ryugo what he felt was the best thing about Shintotsukawa. He said, "I love how much potential this place has to grow and flourish." Ryugo dreams of making Shintotsukawa a popular destination for travelers in Hokkaido, whether natives of the island or international tourists (although he does want to promote cultural exchange). Between the skiing, hot springs, and stunning beauty of the wilderness, he believes it can become just that. A recently constructed recreation park, as well as the start of SORAON—a new music festival in the heart of summer—will bring even more people to Shintotsukawa from near and far.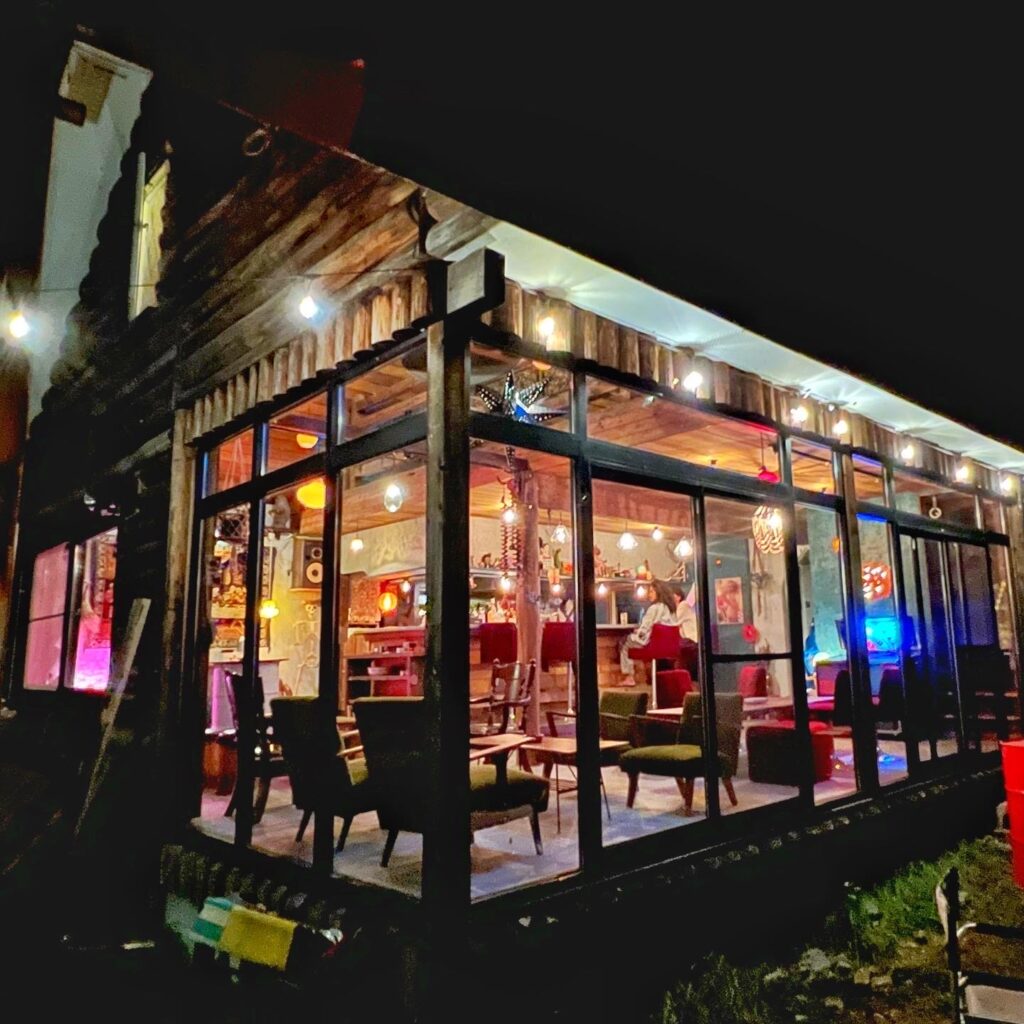 Ryugo wants to create more opportunities for residents to get out and actively socialize in their community. Shintotsukawa desperately lacks a good "hang out", as Ryugo phrased it. Nearby towns have numerous cafes, restaurants and bars, but they're a bit far away. As for local live music, selections are slim and show schedules are inconsistent. People in Shintotsukawa have been without a place to mix and mingle with their neighbors. That changed when Ryugo founded Footen Wonderland. 
In addition to the completion of the live venue and bar remodeling, renovations are nearly finished on a cottage next door which will eventually be available to rent this spring. Camping is also an option and a fire pit is ready for use. Beyond live music, Ryugo wants to host a plethora of different events at Footen all year round. Recently, he held an outdoor sauna party that offered people a chance to warm up during this brutally cold and snowy winter. Footen has also hosted weddings and community events where people can gather. Ryugo rents Footen out for just about any occasion. 
When discussing future plans, Ryugo told me that he's brimming with ideas, but he doesn't have the time to put every single one into action. In addition to Footen Wonderland, Ryugo has his own business. He drives around Hokkaido designing and building the interiors of various businesses and shops, something he excels at.
On long-term goals, Ryugo stressed that, "Shintotsukawa desperately needs more local spaces where people can interact with members of their community." He continued, stating, "Someday, I want to open a cafe in the heart of town that also functions as a bar at night. A place for people to gather together and enjoy themselves in good company." 
Both cafes and bars are almost nonexistent in Shintotsukawa, and their absence is felt by residents. High school students in particular are in an undesirable situation. The only place they can unwind with friends is the local convenience store's dining space, which seats a maximum of five to six people. For anything else, you have to head to Takikawa or Sunagawa, both of which are accessible by bike, but during the harsh winter months, walking or taking the bus (which is infrequent) are the only options. 
If Ryugo's cafe comes to fruition, it will not only fill a great need for residents, but also could potentially bring in customers from nearby towns and traveling tourists on the road. For now, he has his sights set on restoring more of the Footen property and pumping up the number of events. I look forward to seeing what he'll accomplish throughout this new year as he continues to tap into Shintotsukawa's potential.
Ryon Morrin is a fourth-year ALT living in Shintotsukawa, Hokkaido. He's a Japan-life enthusiast, a mountain climber, and a vocaloid fan. He enjoys going to shows and music festivals, learning Japanese through T.V. and books, and writing creative nonfiction.