This article originally appeared in the December 2022 issue of CONNECT.
A trip to Kyushu's fairyland village of Yufuin
Chloe Holm (Ehime)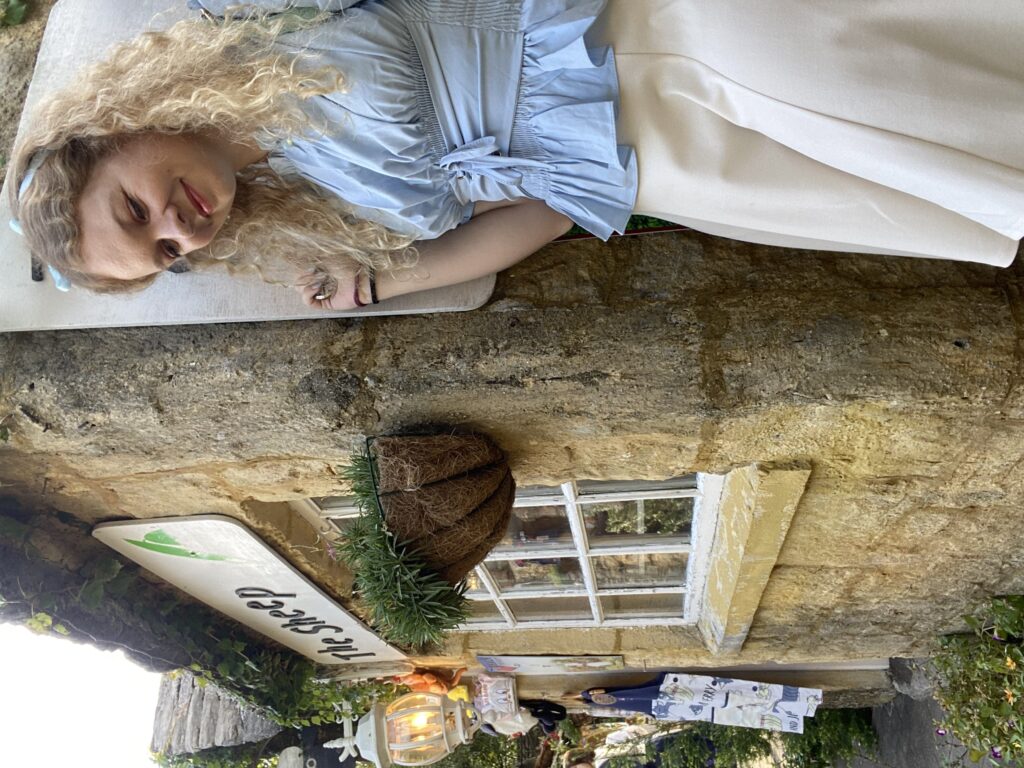 Once upon a time, tucked away in the far reaching mountains of Kyushu, there lay a small village, overgrown with floral elegance and luscious ferns, free roaming goats and forest animals that wandered and grazed the expansive cliff sides and pastures. As the sun began to set on this village, wanderers could hear the magic abounding at night: small hidden sprites emerging from under tree roots, forest spirits exchanging shared greetings, a young witch taking a spin around the area she calls home. This village was home to Japan's most beloved characters—curious rabbits, mischievous garden fairies, blundering hippo trolls—free to exist and flourish in the whimsical land, far from any non-believers that might try to squander the mystical.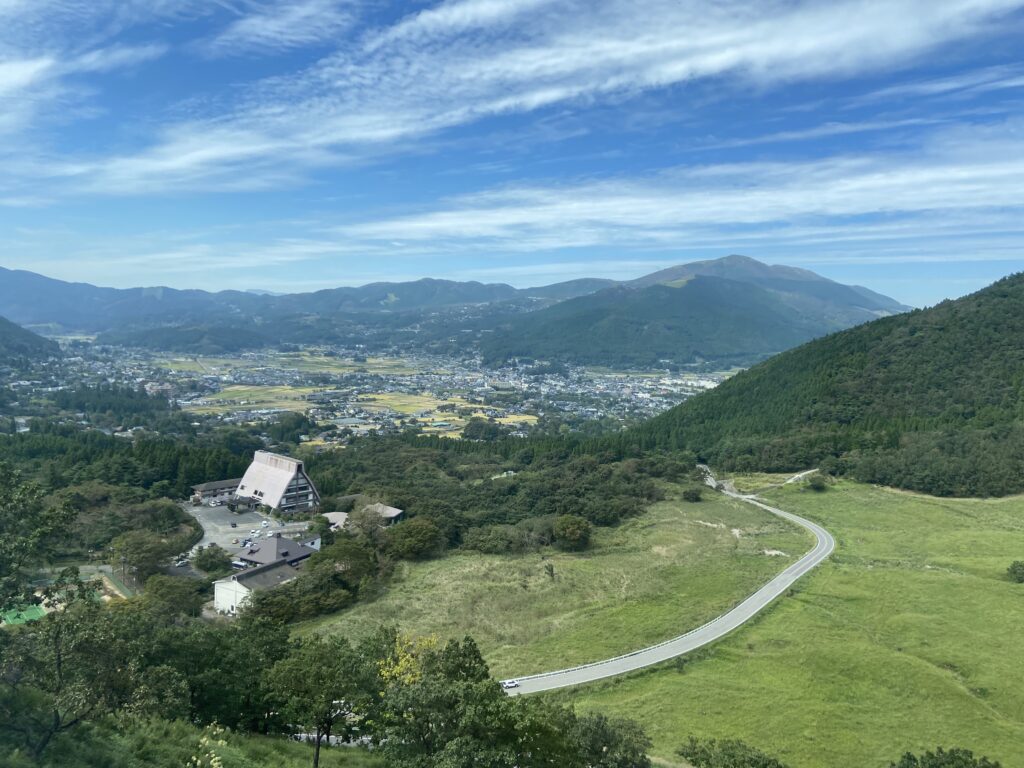 This small, fairy-like village exists today, and it is called Yufuin.
Yufuin is a small tourist town that harbors some of Japan's most beloved and memorable characters. Totoro, Kiki, Heidi, Snoopy and Moomin are but a few of the characters with shops devoted to them that line the cobblestoned streets of Yufuin's Floral Village. The little town mostly consists of one main shopping street, Yunotsubo, with multiple attractions branching from this street, the most popular being Yufuin's Floral Village and Lake Kinrin. As Yufuin is a tourist area, the main street is lined with numerous cafes, shops, and attractions, making it impossible not to be dazzled by the cuteness of it all.
The village takes inspiration from European fairy tales in addition to its Japanese counterparts, with influences from Alice in Wonderland, Shaun the Sheep, and Peter Rabbit. These European influences work in tandem with the idyllic Japanese aesthetics of Ghibli, Pokemon, and the Swedish derived but Japanese loved characters of Moomin. The combination of Japanese and European fantastical styles creates a cozy and warm feeling perfectly nestled in the mountains. It's at once both majestical and whimsical, grandiose and humble, conjuring images of sprawling pastures and carefully arranged European floral bouquets along with the smaller forest charm of Japanese garden whimsy. Visitors can enjoy both cultures' fantastical stories while experiencing the unexpected delights of the quaint village and local handcrafted artisan goods for sale—reminiscent of old fashioned marketplaces.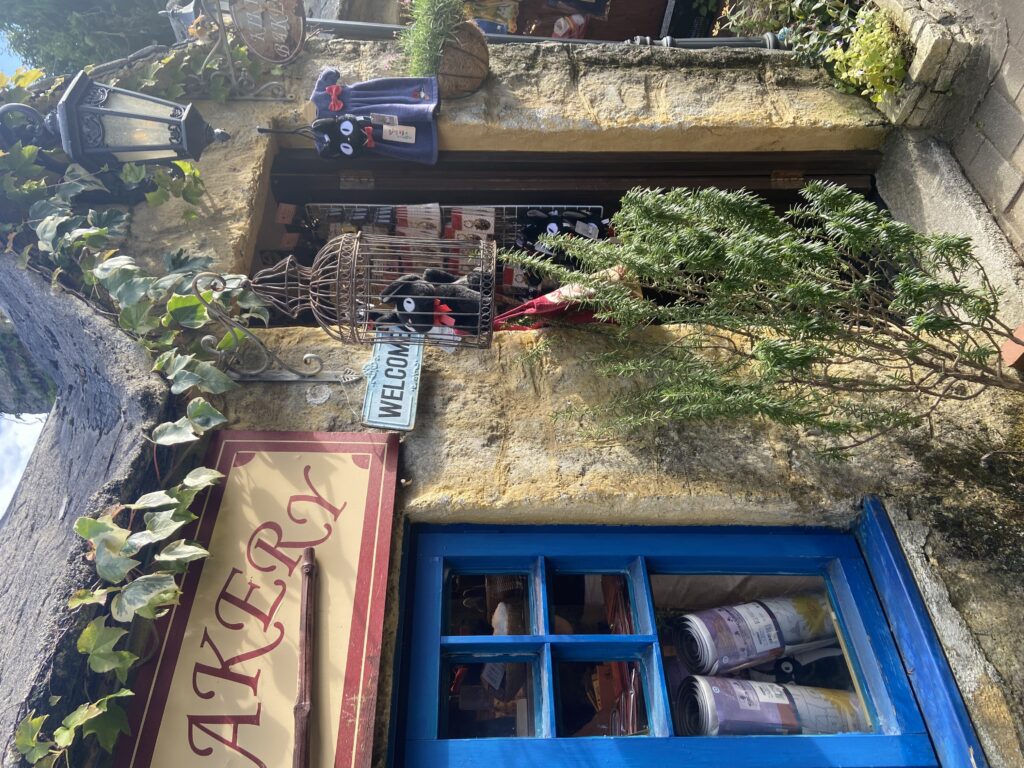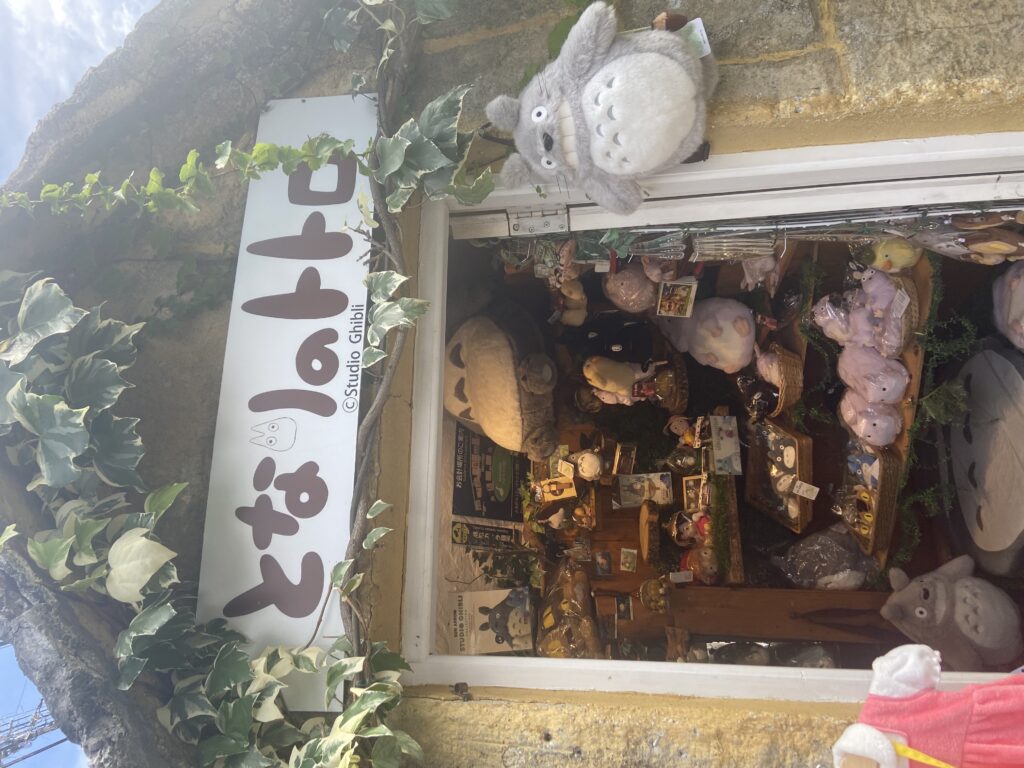 In the spirit of Yufuin's wistful embrace of pop culture characters, I went to Yufuin dressed as Alice from Alice in Wonderland, adorning the iconic White Rabbit's pocket watch and wearing swathes of baby blue and white. The floral village, while not very large, is the perfect location for an Alice in Wonderland photoshoot: cobblestone streets that lead to a grazed pasture are immediately reminiscent of European farmlands and Alpine hills. Groomed hedges and carefully placed floral arrangements and fountains are abundant. Assorted memorabilia shops dot the area, all perfected curated and decorated for a fantasy shoot. My personal favorite photo spots were the Kiki's delivery shop and bakery and the Moomin/Alice in Wonderland collaboration store that sold wallets, towels, cute bentos, accessories, and more.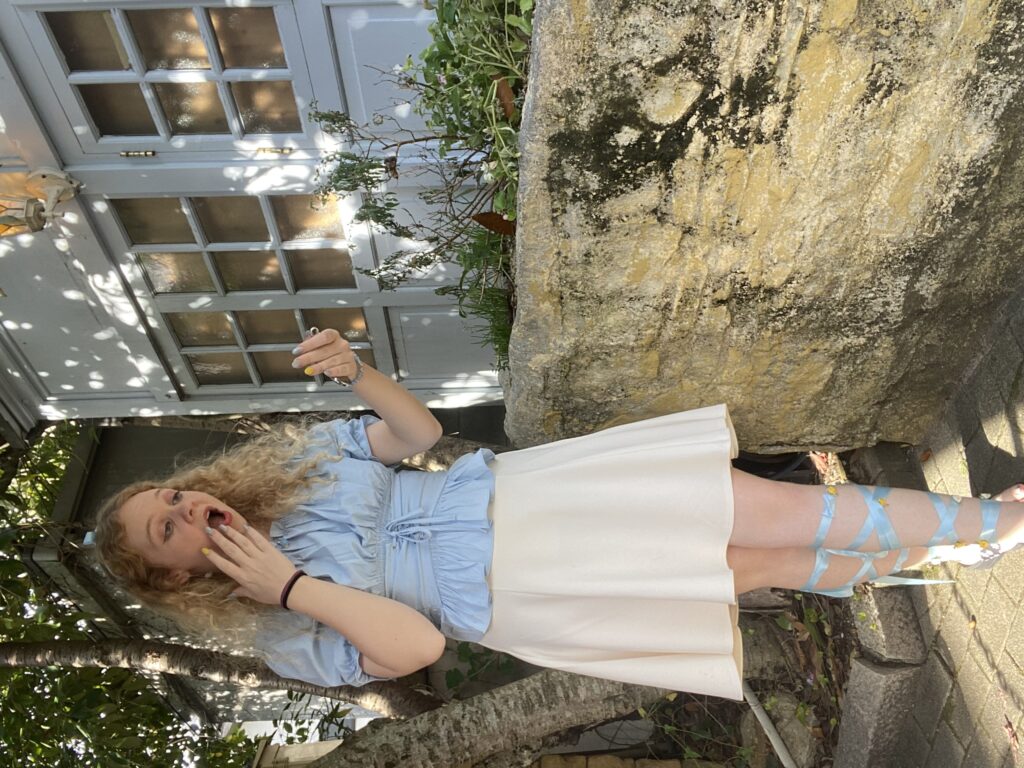 When I walked through the initial ivy-covered wrought iron gate that marks the passage from the tourist street to the floral village, I instantly felt transported to another realm filled with fairy lights and magic. My Alice in Wonderland cosplay was appreciated by other visitors who took pictures of the cute streets, and it was great to share in the magic together. The crowds were a bit of a hindrance for the photoshoot, with many people wanting pictures of the small space, but there were enough side areas to sit and take lovely pictures, with two small outdoor dining chairs reminiscent of a tea party and a bench in front of the feeding ducks. The experience was magical, an immersion into characters I've followed and loved since childhood, and I was able to share this love with other Japanese visitors.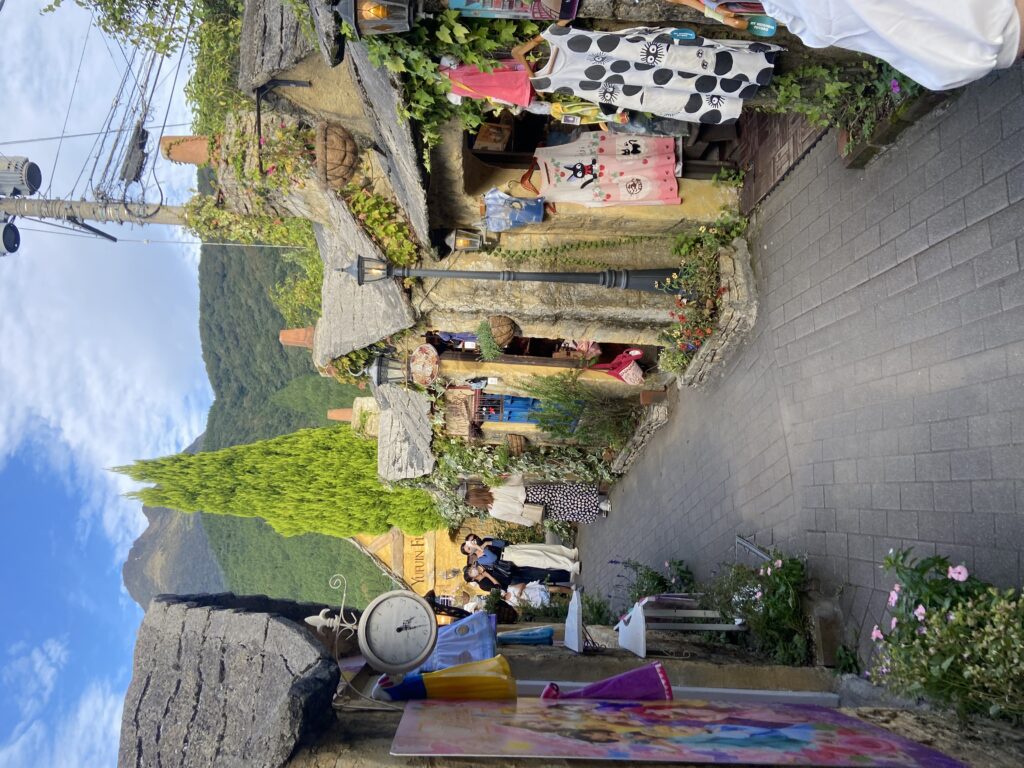 After spending ample time in the floral village, I wanted to explore the main shopping street and other attractions of Yufuin. Due to Yufuin's small size, I was fortunate enough to run into some other local JETs, and we explored the area together. Even the main shopping streets displayed the village charm the whole area exudes, with handcrafted wooden goods and Japanese accessories, ranging from kanzashi, traditional Japanese hair accessories, to Pinocchio-esque handcrafted wooden boxes and clocks.
The entire village is the perfect exemplification of the Studio Ghibli-esque aesthetic that so much of Japan's media is known for: perfectly instagrammable cafes with cute character food creations, hidden merch stores of beloved characters from Snoopy to Totoro, even the wide appeal of petting zoos and animal cafes, with the floral village having less commonly seen animals to pet and interact with, such as squirrels, owls, goats, and ducks. In Yufuin, I felt like I stepped into the worlds of Spirited Away, Heidi, Girl of the Alps, and The Secret World of Arrietty all at once. Very few places are quite as idyllic and wholesome as Yufuin.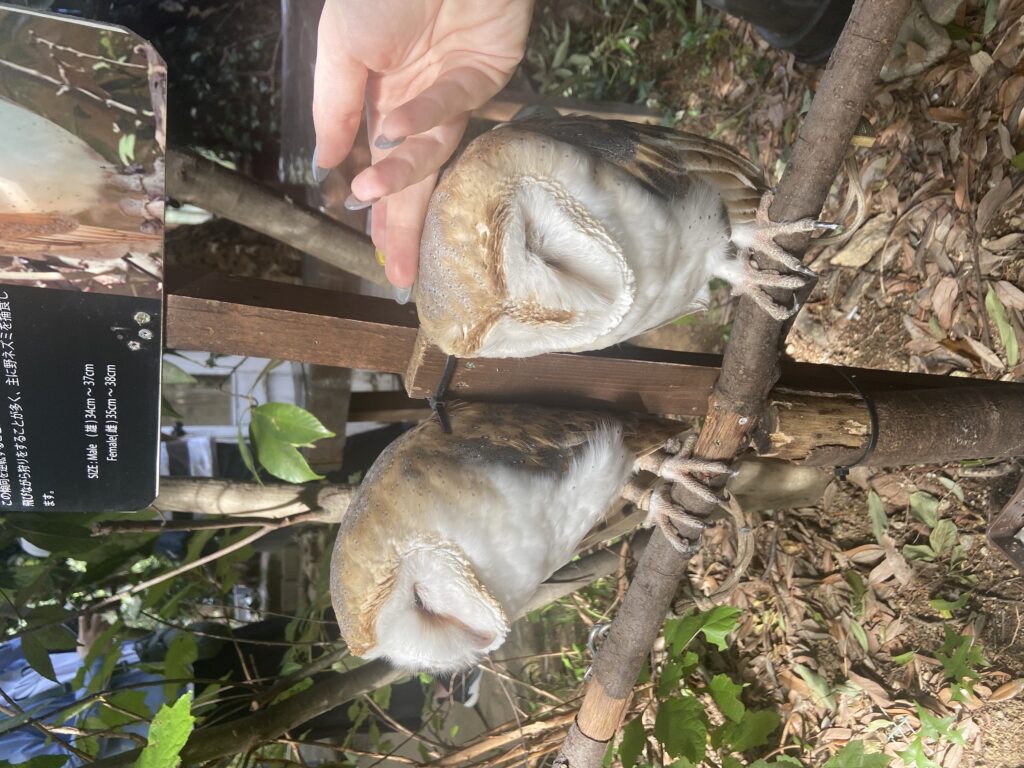 I consider Yufuin and the Yufuin Floral Village to be hidden gems on Kyushu. While the main attractions of the two more famous onsen towns, Oita and Beppu, are more easily accessible, Yufuin is definitely deserving of a visit. Prepare to be transported to a fairyland that combines European romantic aesthetics and Japanese character love, and to experience a place Miyazaki himself would be jealous of.
Suggested Yufuin Day Trip Itinerary: 
9-10 a.m. Depart on the Yufuin designated bus from Beppu Station to Yufuin.
The entire ride is about an hour and dishes out beautiful views of Switzerland-esque pastures once you crest over the mountains.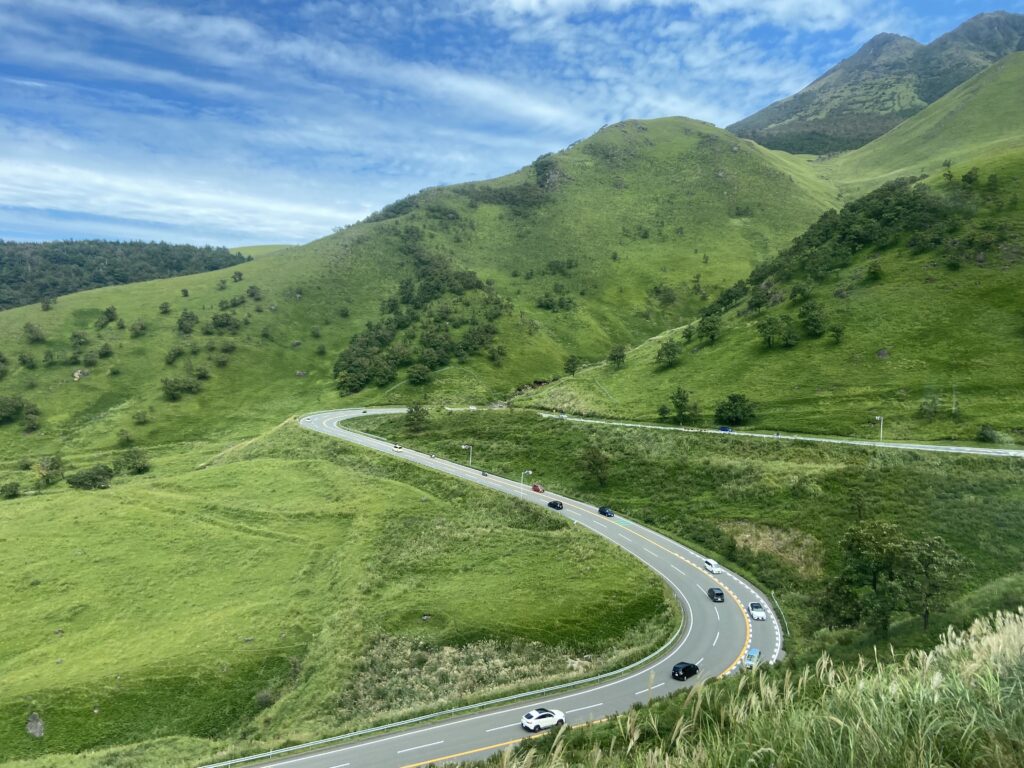 11 a.m. Explore the Yufuin Floral Village
Despite being small, I spent about two hours in this area doing a photoshoot, enjoying the scenic displays, visiting the owl sanctuary (and the cat cafe if I wasn't allergic), and spending plenty of time exploring the various shops and memorabilia carts. This area was the best attraction for me so I suggest giving yourself plenty of time to explore and enjoy the fairy tale scenery. (Be warned: there isn't a bathroom in the floral village except one where you have to buy something first at a shop, but fortunately many public bathrooms are accessible on Yufuin's main shopping street!)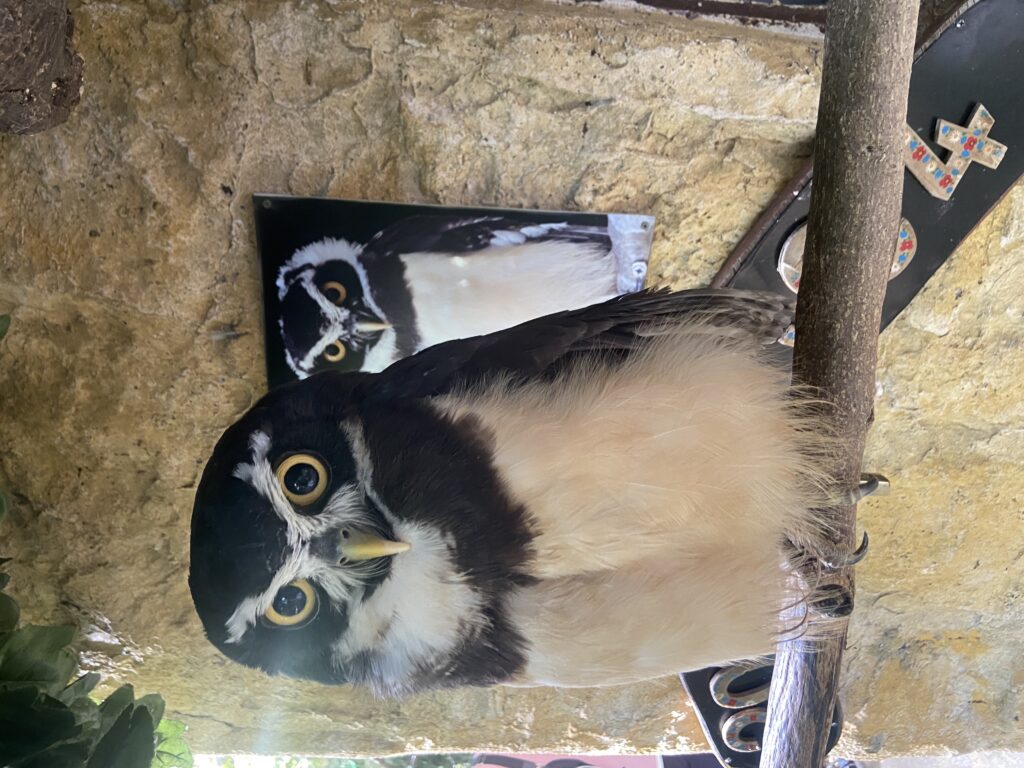 1 p.m. Grab lunch at one of the many picturesque cafes or boutiques in Yufuin
My friends and I ate at a European style restaurant that advertised a wide range of gluten free and vegan options. The owner spoke a decent amount of English and was able to suggest many unique dishes to us. There are so many great character cafes (including a Snoopy cafe!) and aesthetic dining spots here, so don't miss out!
2 p.m. Explore the rest of Yufuin town and see Lake Kinrin
Check out the many artisan and locally owned shops, with products ranging from wood crafted home decor to Japanese style jewelry, and everything in between! The selection of goods available is astonishing and the stores definitely deserve at least some time to window shop to see all the elaborately laid out displays. If there's time, I suggest Lake Kinrin as the water supposedly shimmers off the surface and is a real life magic show!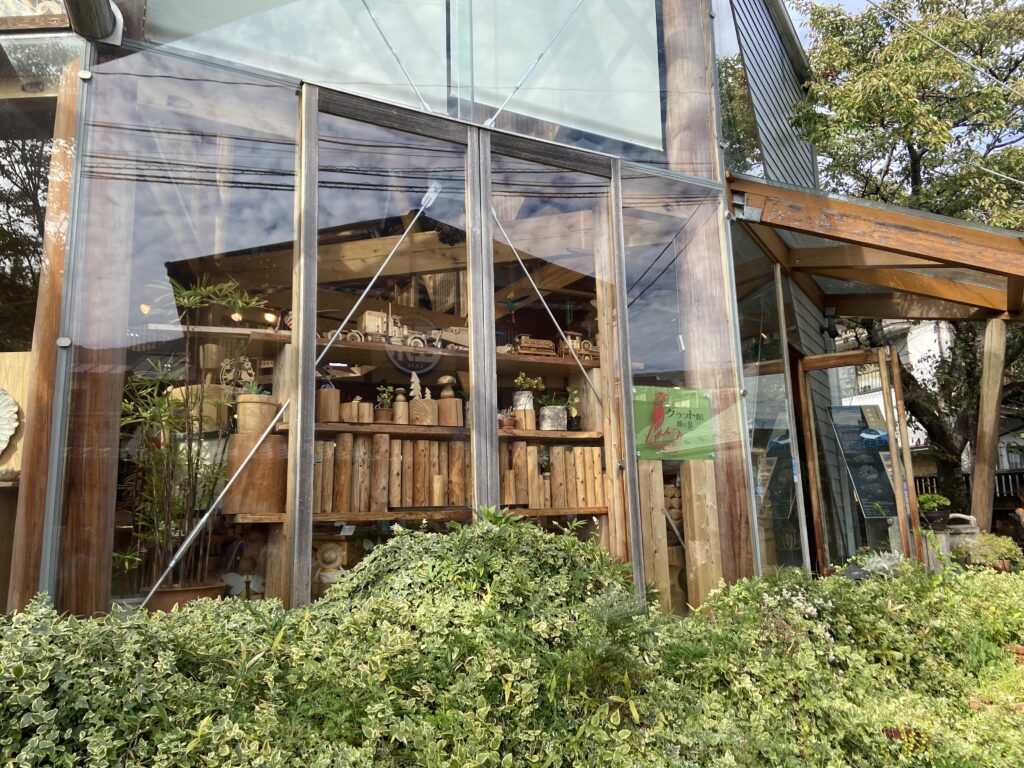 4 p.m. Try some of Yufuin's specialities
There is much to taste, including cheese rolls, pudding, swiss rolls and other dairy products that are specialities of the area. The Yufuin croquette is also famous and delicious. Yufuin has some fun extra services as well, including a fish foot spa! 30 minutes of little fish tickling your heels is quite the experience.
5-6 p.m. Make sure to head back on the bus to Beppu or book a stay
If you plan to stay the night in Yufuin or nearby, be sure to book ahead of time. If it's just a day trip, keep the time table in mind. Transportation options become slimmer the later it becomes, and so I returned to Beppu around 5:30 p.m. I recommend the same time frame so that you don't get trapped in the mountains! 
CONNECT Magazine Staff Poll:
I polled the CONNECT Magazine staff members to see which Yufuin character store they would most want to visit. Which one do you want to visit?
Which of these fictional characters is your favorite/which of these character's memorabilia stores would you most want to visit?
Totoro: 8
Kiki: 2
Moomin: 2
Alice in Wonderland: 2
Peter Rabbit:
Heidi, Girl of the Alps:
Snoopy: 1
The Very Hungry Caterpillar:
Shaun the Sheep: 
Disney Princess:
Pokemon: 2
Howl's Moving Castle: 1
Chloe Holm is a first year ALT living in rural Ehime and is the CONNECT Magazine Travel Section Editor. She loves stories, whether it be DnD, superhero shows, Ghibli movies, or anything in between. She's most likely to be lost in the mountains or lost in a book.