This article was originally featured in the October 2022 issue of CONNECT.
The ins and outs of being a Kobe City ambassador
Joselito Bayya Bisenio (Hyogo)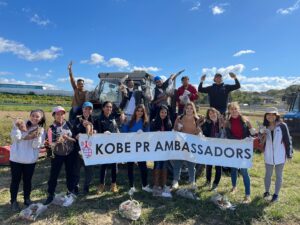 BE KOBE!
The statement is a nod to the valuable contributions of every citizen of Kobe City. It is a rousing declaration that the best feature of this port city goes beyond the comfortable weather, enticing views, and mouth-watering cuisines (Kobe beef, anyone?). It is the community.
As a JET program participant, it is always a source of pride, honor, and fulfillment as a cultural ambassador to Japan when I get the opportunity to wear my barong Tagalog—the national dress shirt for men in the Philippines—to any event or occasion that serves as an avenue for me to represent my country and our culture.
It was doubly memorable for me to wear my barong during a ceremony graced by the city's mayor as he handed me my appointment certificate, flanked by a few other city officials and some other distinguished people, while surrounded by other colleagues representing other countries as well. It was the appointment ceremony of the Kobe Public Relations Ambassadors (PRA). I am now in my second year as a PRA, and it has been a key to open a lot of doors for me.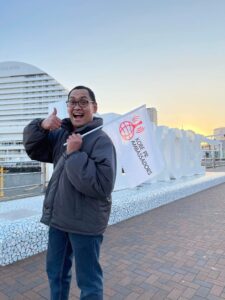 Telling the tales
The Kobe PR Ambassadors are foreign nationals who live, work, and/or study in Kobe. PRAs are armed with their passion to share stories about their newfound home, their joy to share their experiences in the city, and to help promote Kobe with the English language through different platforms on social networking sites.
What started in 2016 with only 15 PRAs gradually increased to 82 in 2022. The PRAs come from diverse cultural and professional backgrounds. Now there are ALTs, students, educators, musicians, practitioners, businesspeople, and social media influencers, among others working as PRAs. What's more, Kobe, being the melting pot that it is, has PRAs from all parts of the world including the U.S., France, Russia, South Africa, Jamaica, India, Singapore, and the Philippines. The PRAs' main role is to bring Kobe City closer to the world: to not just tell, but show, how the city has impacted us, not just as students or professionals, but as individuals, with personal tales and travails.
The PRAs' main role is to bring Kobe City closer to the world: to not just tell, but show, how the city has impacted us, not just as students or professionals, but as individuals, with personal tales and travails.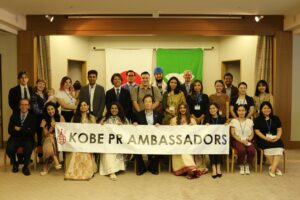 For many, Kobe is the city in Western Japan that was severely hit by a massive earthquake, known as the Great Hanshin-Awaji Earthquake, in January 1995. Internationally, the city's name is spoken by foreigners for having the world's best meat: the famous Kobe beef. But Kobe has more positive stories than disasters and more exciting offers than beef. 
The charm that Kobe has is shared by the rest of Japan—in its corners and hidden gems. Delicacies at hole-in-the-wall restaurants and cafes, Instagram-worthy corners from the narrowest to the widest streets, summer hikes, and hanami views. Here is where our "job" as PRAs comes in.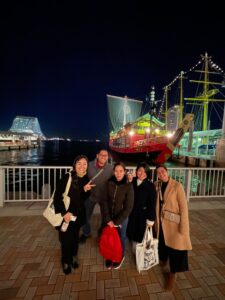 Tools of the trade
Being a Kobe PRA is not actually a job. We are volunteers and not official representatives or employees of the city government's PR department. We do not get paid. We are even strictly forbidden to receive payment, discounts, freebies, or any other special treatment in exchange for promoting a business, product, place, or event before or after posting. Otherwise, our PRA status will be immediately revoked. This establishes our roles not as influencers, but as the city's partners.
Second, we can post and promote Kobe anytime and anywhere we may be. We choose the time we feel like taking pictures or videos, and when to post them online. No timetables to follow, no pressure. 
Third, our daily lives in Kobe are mainly our source of content. Passing by a local shrine of interest on the way to work? Make an Instagram post. Riding a local train and chancing upon a specially-themed train car? Make a reel. Passing by a favorite local bakery or café and ordering your favorite pastry or drink? Post it.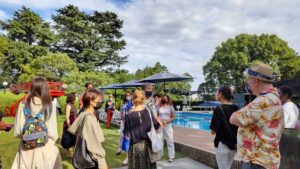 The remarkable increase in followers on our official social media platforms is proof that the Kobe PRAs are doing a great job in making those within our networks know more about Kobe. The fact that we have been expanding our reach on the web for the past few years is just one of the indicators that Kobe PRAs have been contributing to the discourse of the city online, and that it is a beneficial one, too.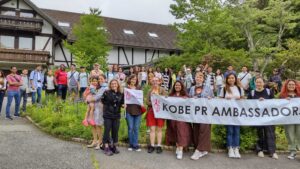 Trips we take
So, what do we get from being a Kobe PRA? First, as we are appointed ambassadors, we are privy to in-depth knowledge about the city we are promoting. It is even surprising sometimes when we discover hidden gems from our neighborhoods. Who would have thought that the small rodent prints hanging on shop walls would have interesting stories in the city's book of folktales? 
Second, by participating in official events and tours for PRAs, we get free access to exclusive information and opportunities. Think of it like gaining VIP access to the Kobe Club, the first English-speaking club for foreigners in Western Japan. Since I was inducted into the group, I have experienced a Kobe Bay cruise aboard the luxury vessel Gozabune, an Edo period replica liner owned by feudal lords such as Tokugawa Iemitsu, the third shogun of the Tokugawa dynasty.
Third, we receive passes to museum exhibits in the city. For someone who had no interest in the arts or museums before joining Kobe PRA, I developed a passion for fine arts, history, and literature because of the free museum tickets I get almost every month. 
Finally, since Kobe PRA is also about community and building networks, anyone joining the program is guaranteed an expanded circle of influence while in the program or even after their appointment period. True enough, the program has become an intersection and opportunity to make new friends and build bridges with strangers whose—no pun intended—common ground is Kobe City.
We came to this city as individuals with high hopes, big dreams, and excitement. Kobe PRAs take these individual aspirations and passions with them, like pages, and turn them into a saga, something we all hope will make Kobe's book a great one for others to experience and also to write.
"Being a Kobe PRA not only connected me with many great people from around the world, but it also gave me the opportunity to discover many new and exciting things in Kobe."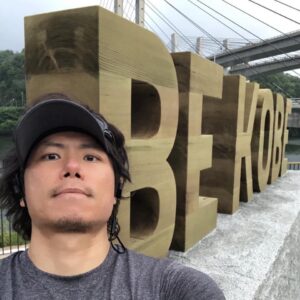 Ethan Wang, PRA since 2019
"Being a PRA gave me an opportunity to gain invaluable experience such as learning the history of Kobe and discovering the hidden gems of the city."
Sedonna How, PRA since 2018
"[Being a PRA] made me appreciate living and working in Kobe a lot more. I have learned of activities and places in Kobe I haven't been aware of. Made connections that are very valuable both personally and professionally."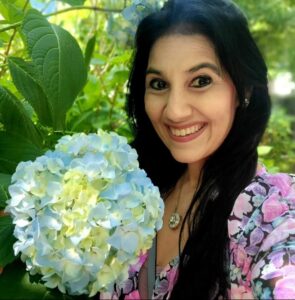 Pam Singhprasong, PRA since 2017
"Since I became a Kobe PRA, I've realized that there is always something to try or somewhere to visit in Kobe. A new experience always awaits!"
Marvin Laguerta, PRA since 2022
"Being a Kobe PR Ambassador has been a great experience.  I've met other foreigners who also call Kobe city home, and I've been able to tour several of the famous sites in Kobe."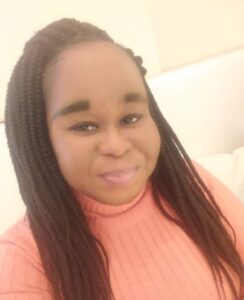 Kymé Payne, PRA since 2020
"Being a Filipino JET ALT and Kobe PRA at the same time has not just played a vital role in the practice of language education but has been a powerful venue in promoting goals of global solidarity."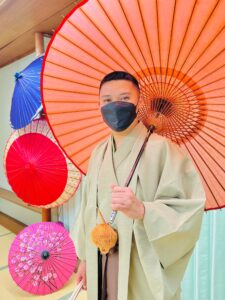 Ziggy Burgos, PRA since 2022
Turn Kobe into the next set of your adventure story! Kobe is just about an hour's plane ride from Tokyo and easily accessible through other domestic airports. It may also be a shinkansen ride away! To see our work as PRs and help plan your trip to Kobe, follow us on Facebook at Kobe PRA Ambassadors and on Twitter and Instagram as @kobe_pra.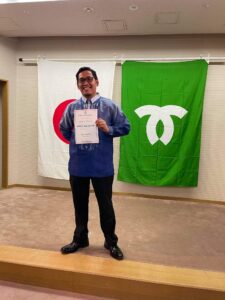 Joselito Bayya Bisenio, more well-known to his school community as Joey, is a fifth-year JET in Kobe City, Hyogo where he lives with his family. He is a frustrated journalist who is starting to reconnect to that childhood dream with CONNECT. He vlogs about his adventures as a Filipino JET on YouTube as Joey Sensei.