This article originally featured in the December 2021 issue of Connect.
Leafy Green Komatsuna is the Newest Addition to Sustainable Beauty
Teni Wada (Tokyo) interviewed by Meg Luedtke (Fukui) and Sierra Nelson-Liner (Shizuoka)
An entrepreneur, blogger, and mother, Teni Wada is transforming the sustainable beauty industry in Japan. Originally from America, Teni started her life in Japan working in the fashion industry. She was mesmerized by Shibuya fashion. However, after several years, "fast fashion" brands like H&M and Forever 21 began to take hold and the Shibuya fashion that she loved was losing popularity. As a result she decided to attend graduate school and focused on second language acquisition, which led to early childhood education and teaching at international kindergartens. During her maternity leave she decided to start her own blog about motherhood in Japan; The Wagamama Diaries.
Finally, as a result of a business design contest through her city hall, she decided to create her own online business. Though she says it took a year of paperwork and strategic planning, everything seems to have paid off in the end. Teni's core product is a clay beauty mask, the main ingredient of which is komatsuna or Japanese mustard spinach. The locally produced  spinach is very popular in her town of Edogawa. As of publication, her sustainable beauty brand [EDO BEAUTY LAB] has been up and running for three months.
How did you become interested in Japanese skincare products and routines?
When I was on maternity and childcare leave, I started my blog, The Wagamama Diaries. I noticed that my beauty posts (Japanese skincare product reviews) were just as popular as my maternity posts, and those beauty posts performed well on Instagram.
Most of my skincare journey actually began with Korean cosmetics after my very first trip to Korea. But, with the demands of being a new mom and working, I no longer had the time to invest in a multi-step skincare routine. Japanese skincare products, on the other hand, often function as "all-in-one" products. Plus, Japanese cosmetics are readily available at my neighborhood drugstore or for purchase online, and I didn't need to worry about being unable to decipher what's on the label.
What inspired you to make your business sustainable?
My daughter developed a terrible skin rash at around six months. Because she was breastfeeding, I was certain that it was some sort of food allergy. In order to pin down possible triggers, I ended up switching to a plant-based diet that avoided all 27 major allergens designated by the Ministry of Health, Labor and Welfare. Her skin showed no signs of improvements, so I thought that my skincare products were the possible cause of irritation. This prompted me to do research on cosmetics ingredients and incorporate "natural" products into my skincare routine.
As for developing a sustainable skincare line, that comes from working with many beauty brands. I admit that I love trying new skincare products, and nice packaging makes for great flatlays and unboxing videos, but sometimes it can be a pain breaking everything down into its proper trash category.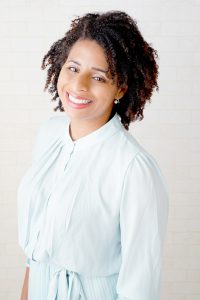 As a person of color, have you experienced any specific struggles using Japanese beauty products?
I'd always avoided Japanese beauty boxes, because I didn't want to end up with a box of makeup too light for me or a box full of whitening products. Well, one year after taking the plunge and signing up for a beauty box; in the summer I found myself opening a box containing whitening cosmetics!
I was hesitant to throw them out, so I gave them a try. And, despite my initial fears, I discovered that Japanese whitening cosmetics don't actually bleach the skin! I ended up doing a bit of research which turned into this blog post, The Truth About Japanese Whitening Cosmetics, which is my second-most visited post of all time.
I think POC (from outside of Asia, or of non-Asian descent) may be hesitant to use Japanese cosmetics because of the prevalence of whitening ingredients and the lack of English instructions. I rarely found reviews on Japanese beauty products written by someone with my own skin tone, so I ended up blogging about many of the Japanese products that I personally use. I often cross-post or promote those posts on Instagram. As a result, I ended up working on many social media marketing campaigns with Japanese beauty brands and Korean brands entering the Japanese market.
Sometimes I feel self-conscious about being a very visibly foreign looking person working with Japanese and Korean brands. So, I'd say that my biggest struggle is overcoming my low self-confidence, which is something that I'm still working on!
The lack of English sounds like it would make the communication needed to start a business in Japan difficult. What did the startup process look like?
[EDO BEAUTY LAB] originally started as an entry for my city's annual business plan contest. I came up with the idea of creating a line of "green beauty" products that use komatsuna, a Japanese superfood that's native to Edogawa City.
Starting a business in Japan, in most cases, is a straightforward process, especially if you opt to have a professional guide you through the necessary paperwork. However, things get complicated when it comes to the beauty industry, specifically skincare products.
In the United States, for example, there is no formal governing body concerning cosmetics. However, the Japanese cosmetics industry is highly regulated, and there's a lot that takes place behind-the-scenes to keep consumers safe.
For example, cosmetics can only be manufactured in licensed facilities. In addition, paperwork to register a product's name and ingredients must be filed with the prefectural government before production can begin.
But, perhaps the biggest hurdle I encountered was finding a way to register komatsuna into the international and Japanese cosmetic ingredient databases. All ingredients in any skincare product manufactured or sold in Japan must be listed in both databases. Without this registration, I couldn't even begin the process of formally registering a company!
Overall, the startup process for [EDO BEAUTY LAB] took about twelve months—and a majority of that time was spent waiting on paperwork!
Do you feel like you have been treated differently because you are a mother who wanted to create your own business in Japan?
All of my day-to-day business takes place in Edogawa City, which is already pretty accommodating when it comes to parenting programs, childcare allowances and benefits. Still, I was pleasantly surprised that my vendor and suppliers have all been so extremely accommodating when I needed to bring my daughter along on meetings.
On our last trip to the bank, my daughter got a cute plush toy of the bank mascot, whereas I only got packets of tissues when I opened my business bank account!
What advice would you give to women who are also wanting to take that leap and start their own businesses?
Starting a business is perhaps one of the most challenging things you can do because there's no guarantee on how things will go. In fact, everything won't go smoothly, and that's okay because every moment is a learning opportunity.
You might be tempted to do it all on your own because, after all, it's "your" business. But, don't hesitate to seek professional help or outsource steps of your entrepreneurial journey. Having help will certainly save you time and reduce stress!
Looking back, is there anything you would have done differently?
Definitely! I certainly would have budgeted more to have someone take care of all the back end stuff on my website, set up payment gateways, and help integrate my store catalog into Facebook and Instagram! During my first week, I missed out on a few sales simply because PayPal wasn't working and customers didn't feel comfortable using Stripe (which is very understandable!). With that said, I'm glad that I figured out how to do it all on my own.
On a more personal note, I think it would have been interesting if I had started a TikTok account at the beginning of the process and used it to document my experience.
What do you want people to remember most about your business?
I want people to think about Tokyo's Edogawa City when they use our products because every step of the manufacturing process takes place in Edogawa City!
Edogawa City grows tons (literally!) of komatsuna, and you'll find all kinds of delicious komatsuna creations here, like smoothies, chiffon cake, udon, doughnuts, quiche, and gyoza!
To prevent food loss, we use unsold komatsuna that is grown at a family farm and processed by a local vendor. This processed komatsuna, along with other ingredients, is taken to our cosmetics manufacturer, also located in Edogawa City.
Our exfoliating tenugui towels are also made in Edogawa City using traditional methods, and they feature a komatsuna print. In addition, we also stock beauty goods made by talented local artisans. Basically, [EDO BEAUTY LAB] is a community effort, and I would invite anyone to experience this city and all it has to offer.
Teni has graciously provided our readers with a discount! Please use the coupon code "CONNECT" during checkout at her website. The coupon will be valid for 50% off the "Green Radiance Clay Mask" until December 31, 2021.

At [EDO BEAUTY LAB], we use the minimal amount of packaging material. Our Green Radiance Clay Mask is hand-made in small batches, and packaged in a recyclable and resalable kraft pouch. It comes in powder form and is preservative-free. Inside each package is a desiccant sachet to prevent moisture and to extend the product shelf-life. 

-Teni
Teni Wada is a beauty and lifestyle writer residing in Edogawa City, Tokyo. Her green beauty brand [EDO BEAUTY LAB] incorporates the principles of Japanese skincare and sustainable initiatives that support the environment and community. In her free time, she enjoys doing activities with her daughter, walking with her dog, and catching up on pop culture.
Meg is a third-year JET enjoying the small town life in Fukui. She is frequently found out exploring and taking photos but also enjoys relaxing at home playing games or watching TV.
Sierra Nelson-Liner is a third-year ALT in Hamamatsu City and is the Community Editor for [CONNECT] Magazine. She enjoys learning about sustainability in Japan, and collecting flowers from the side of the road. She wants to inspire cultural exchange through farming in the Japanese countryside.