An Interview with George Borden
This article originally featured in the April 2021 issue of Connect.
George Borden (Ōsaka) interviewed by Kayla Francis (Tōkyō)
Photos: Omoroi Life
Here at CONNECT, we understand how difficult it can be to settle in Japan, especially if you do not speak Japanese. Luckily, there are many organisations out there that are committed to making socialising that little bit easier. For everyone lucky enough to be living in Ōsaka, Omoroi Life is worth checking out. We interviewed the organiser George Borden to find out everything you need to know about Ōsaka's best-kept secret.
---
K: How would you describe Omoroi Life? What's the story behind the name?
G: Omoroi Life's goal is for people to be able to meet others, make friends, have fun, and enjoy life! Unfortunately, there is not such an interesting story behind the name. One day, I asked my Japanese co-worker if there is an interesting word that describes something "fun" in Japanese. Being born and raised "Ōsaka-jin," he immediately replied, "omoroi". . . it snowballed from there.
K: When was it started and why?
G: I guess Omoroi Life is basically just shaped after my own personality and interests. I LOVE playing sports, traveling, eating good food, meeting cool and interesting people, etc. I was transferred down from Tōkyō about five years ago, but wanted to play sports and meet new people. In Tōkyō, I was quite active in basketball, futsal and rock climbing . . . but unfortunately, when I came to Ōsaka, I could not find any groups, so I simply decided to do it myself. It started with trying to gather people to play futsal, but when folks continually showed interest and were continually asking if I "offered other sports". . . it gradually grew into what it is today.
This slideshow requires JavaScript.
K: What kind of events do you host?
G: We offer a large variety of sports-related events (at various levels of play), but we also offer Language Cafes, Social Events, as well as Food and Drinking Tours. Unfortunately, due to the corona situation, we have paused all events except for sports.
K: What sports events do you host?
G: Currently, our primary sports are badminton, basketball, futsal, table tennis, and volleyball, but routinely, we offer other sports, such as dodgeball, yoga, ultimate frisbee, etc. . . .
K: How long are the events?
G: Sports events are typically three hours long.
K: What is the typical capacity of each event?
G: Most events are mid-sized (about 15 to 30 players). We want to accommodate as many people as possible, but at the same time, allow enough "playing time" for each individual.
K: Can novices join?
G: Of course, we welcome everyone (all levels)! We also have some more experienced players who kindly are willing to offer advice and assistance to anyone in need.
K: Do people come by themselves?
G: Most definitely! Actually, maybe around 90% of our current members originally joined by themselves, but then quickly made friends and continue to join to this day.
This slideshow requires JavaScript.
K: I notice that you only have sports events currently running. Is this due to COVID-19?
G: Yes. It's been difficult during this time, as we assume it has been for all types of social groups and businesses. But following the Ōsaka City guidelines, gyms are still accessible to the public, so we still offer sports.
K: How does your organisation stay safe from COVID-19?
G: Of course, we are advising all participants to follow standard disease prevention guidelines (ie. hand sanitation, wearing masks, refrain from participating if feeling ill, etc). We also have reduced the maximum occupancy numbers for each event.
K: Who runs the events? (Volunteers or paid professionals?)
G: I guess the best answer for this question is like-minded sports enthusiasts. All of the organizers love their sport and help out when they can.
K: How many volunteers/people do you have working for you?
G: Currently, we have about 10 sports managers who lead and run our sports events.
K: What are the costs? I saw that there's no membership fee, but members pay at the door. What is the average price?
G: Yah, we want to make sport as easily accessible as possible to everyone (ranging from beginners and more advanced players). In addition, we aim to not be an exclusive or closed circle/group . . . so everyone is welcome. On average, one three-hour sports session will cost about 500 yen/participant.
This slideshow requires JavaScript.
K: What would you like to say to people who are still a little hesitant about joining?
G: Please do not worry, we want to make sports accessible to everyone. Wanting to try something new, trying to get in shape or just meet new friends . . . together, let's be healthy and have fun!
K: What are your future plans for the organisation?
G: We would like to offer more sports and events, but given the current situation, we may need to put things on hold for a bit. We actually were thinking of expanding into Tōkyō, but then corona happened . . . maybe after it's all over. . . .
K: Do you have any advice for people starting their own organisation in Japan?
G: Love what you are doing and the product you are offering!
---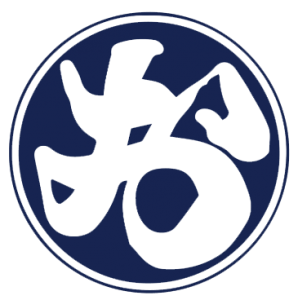 To get involved or find out more about Omoroi Life, check out their website.
---
Originally from California, George Borden now works as an archi-tectural planner for a Japanese company in Ōsaka, but in his spare time, he is also the founder and head of Omoroi Life. He loves the outdoors, being active, has been a longtime sports enthusiast, and loves to share his passion for sports with those around him.
---
Kayla Francis is a Tōkyō JET from London, UK. She is also CONNECT's Sports Editor. When she is not cooking and eating too much, she can be found reading or staring at her yoga mat.