This article originally featured in the February 2021 issue of Connect.
Recommended Album:
Discovery by fox capture plan
Ryon Morrin (Hokkaido)
Released: November 4th, 2020
Jazz/Progressive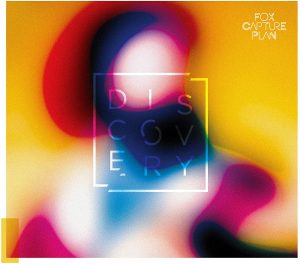 Despite their continuous evolution, fox capture plan's unique blend of jazz and progressive rock remains instantly recognizable. After contributing to soundtracks for TV dramas, anime, and films and winning numerous Jazz Japan Awards early in their careers, the critically-acclaimed trio are now back with their 8th full-length album, Discovery.
On Discovery, pianist Ryo Kishimoto, bassist Hidehiro Kawai, and drummer Tsukasa Inoue have masterfully melded genres from across the spectrum into a stunning collection of songs. Punchy rock n' roll speed, stylish jazzy progressions, and laid back hip hop beats are all present on this record. These three are technical musicians of the highest caliber, and it's clear each song was written and performed with laser focus. Remarkably, fcp's lack of a vocalist is almost unnoticeable. Kishimoto fills the role with countless memorable melodies and, although purely instrumental, the band's music is highly accessible.
Jazz remains the core of their work, but inspiration from techno can be heard in the robotic synths
on tracks like the energetic yet melancholy "PRDR." Inoue's danceable beat pushes the techno theme further, blurring the lines between a jazz club and a rave. "Sprinter" is aptly named, coursing with urgent speed and triumphant, adventurous piano runs. Its abrupt transitions between bright and sparkly chords and darker somber ones carry you on a journey. Rapid-fire, bubbly synths float in the background, reminiscent of a game about a well-known blue hedgehog.
Discovery strives to cover a lot of ground stylistically and is mostly successful.
However, a fewsongs, namely "夜間航路" (Night Route), feel oddly out of place and disconnected from the rest of the album. The funky rhythm sounds jarringly casual, and constant handclaps make for .
a cheesy, low-budget feel. Thankfully, the album's overall atmosphere is left intact despite this misstep.
From start to finish, fox capture plan's latest release is a sonically beautiful record. Discovery is evidence that an entirely instrumental album can reach far beyond the label of "musician's music." These songs don't need lyrics to be memorable or communicate deeper meaning. Emotive melodies and soulful solos speak for themselves.
Stream Discovery now on Spotify, Apple Music, and YouTube Music.
Ryon Morrin is a second-year Assistant Language Teacher from Boise, ID living in Shintotsukawa, Hokkaido, a small farming town known for its high-quality rice and beautiful scenic views. He's a writer, a traveler, and a lover of live music.
Recommended Podcast: Made in Japan—Conversations with Meljo Catalan
Alice Ridley (Gunma)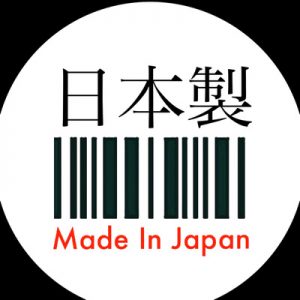 Made in Japan—Conversations with Meljo Catalan is a society and culture podcast hosted by Filipino-American Meljo Catalan. The podcast's tagline is "This is not your run-of-the-mill 'Cool Japan' podcast," and after thirty-six epsoides to date, this still rings true. The podcast consists of conversations between Meljo and various guests who hail from all walks of life, from Japanese-local hip hop fanatics to long-term international resident beer brewers. Although the host himself is a corporate English teacher, most of his guests are long-term residents, older and more stabley-settled in Japan than your average fresh-faced JET participant. They discuss making it in Japan, and their experiences getting where they are today. The podcast features a heavy dose of Meljo chuckling between sentences, which is quite endearing and puts the listener at ease. Overall the tone of the podcast is similar to a conversation between friends and steers clear from common stereotypes of living in Japan. Meljo's previous students also regularly appear as guests, making for nostalgic moments between them. The podcast's warm atmosphere makes it a great way to get your socialisation fix in these trying times.
Made in Japan makes a point to seek out non-white voices and experiences, making it a breath of fresh air from the comparatively privileged "white male foreigner in Japan" narrative. Meljo discusses actively seeking POC guests in episode thirty-five with the host of Tokyo Speaks, and it was really great to hear Meljos' perspective on it.
At the time of writing, Made in Japan has just wrapped up a five-part series of interviews with other Japan-based podcastors. It'll be back to its regular schedule moving into the new year, featuring online-based interviews due to Japan's COVID-19 restrictions. You can find Made in Japan here, and it is available wherever you get your pods. The best way to get in touch with Meljo is through his instagram on @madeinjapanpodcast.
Alice Ridley is the Head Editor of CONNECT. She likes podcasts, mountains, and quiet art galleries. Find her current favourite podcasts here.