This article originally featured in the January 2021 issue of Connect.
Alice Ridley (Gunma)
Health has been on many people's minds this year, and due to this, I have tried to fit more hiking into my routine. This year, hiking has kept me sane and, more importantly, socially distanced from others. It also has given me a sense of mental and physical challenge when the rest of my life has slowed down. I want to explore new trails, but the states of Japanese websites are questionable.
The admin of finding the trails would take up a lot of my beloved mountain time. I was having three main issues: finding the trails, finding trailheads, and signage on trails being very old and sometimes completely unreadable. Google Maps information can be patchy, so I got the most information from taking photos of trail guidance on arrival. When I would reach a fork on the trail, I'd be on my own. I have also completely gone off track before and had to blindly retrace my steps and find the trail again. Not recommended.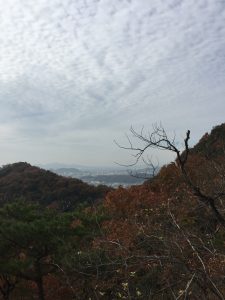 I found a solution to this time-consuming activity after a quick Google. I found a Japan-based application called YAMAP—a social trekking GPS application available free for Apple and Android. I think that the social aspect of this app can be quite neat as it tells you how many users you've passed during your trek. Other users can also upload their trekking journals, which is helpful for future adventures.
The app is summarised like this: "YAMAP does not require a mobile signal to track and log your outdoor activity. Our detailed outdoor maps provide information you need like elevation, parking and trailhead locations. YAMAP lets you build an online outdoor journal easily so you can share your love of the outdoors!"(1). The features I liked about this app were that it helps you find mountains in your area and download up to five maps (more if you purchase the premium version), it shows parking and water sources available nearby, and at the end of your trek you are able to see the visualization of the summits you tackled. It has everything you need in one place and more features that I haven't even explored yet! Another feature of the premium version is safe watch where you can share your location to friends and family.
Before heading out on your trek, make sure you've downloaded the TEPCO radiation map, told a friend where you are going, packed a sustaining lunch, and downloaded your favourite music or podcasts (My favourite podcasts can be found here. I recommend putting your phone on flight mode so your battery and your mind can enjoy the experience to the fullest.
This slideshow requires JavaScript.
Alice Ridley is the Head Editor of CONNECT. She soon will be returning to her home of New Zealand and, like most, isn't sure what 2021 will bring. She hopes to relocate to Tainan, the cultural capital of Taiwan, to study Chinese. She likes podcasts, mountains, and quiet art galleries.
Sources: (1) Play store