This article originally featured in the January 2020 issue of Connect.
Fashion and Beauty Editor: Devoni Guise (Saitama)
It is shaping up to be my last year in Japan. As I reminisce about my time in Japan, I can't help but to look forward and start planning, in no specific order, for the last few items on my list of things I want to do before I leave.
A solo trip to Hiroshima
I've done trips to different parts of Japan, but usually as a part of a group. I want to experience traveling alone, only me and my thoughts to keep me company. I also want to stay somewhere nice. I'm tired of hostels: bunk beds, shared toilets, and small lockers for my big luggage—I want more. I'm going to stay at a fabulous ryokan with a spectacular onsen, and enjoy a delicious kaiseki (Japanese dinner) meal while I'm at it.
Perfect my own version of a traditional Japanese dish + miso soup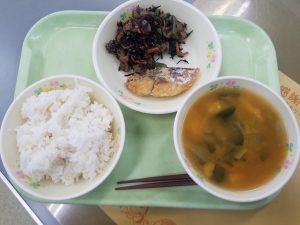 Like many ALTs, I eat school lunch every workday. Personally, I really enjoy the food. I aspire to one day be competent enough in the kitchen to recreate some of the meals I have eaten. So far, I can fry up sanma and make the sauce almost identical to my school lunch's, but I still have a long way to go to master the petite gratin so commonly found on the menu in Japanese schools. This goal is testing my mettle, because I truly hate cooking, but the thought of being able to recreate some of the dishes I had in Japan back home in the States keeps me going.
My first time experiencing miso soup, I didn't like it at all. It flowed over my tongue in a way I would imagine old dishwater would have. Over time, repeatedly forcing myself to gulp it down in hopes of being a good role model by showing students to eat all of their food, I started to acquire a taste for miso. I realised that mami isn't just a euphemism for bland, but an actual taste as real as sweet, sour, salty, etc. Now, on my second year, after mastering enjoying miso soup, I hope to be able to recreate my own. I have a very active account on Cookpad and am constantly stalking my city's school lunch account in hopes of them one day releasing the full recipe for their sweet potatoes miso soup—my favorite!
Visit every major art museum in Tokyo (including Studio Ghibli)
I've been light on my museum visits. Every time I travel, I make it a point of visiting a few museums. But oddly enough, I haven't ventured out to one during my time in Japan. Before I make my leave, I have to visit some—actually, I have to outdo myself and visit every major one in Tokyo. And yes, I'm including Studio Ghibli in my 'art museum' list.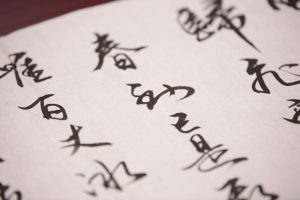 Pass the JLPT N3
I studied Japanese in high school for 4 years, and picked it back up after being accepted as an ALT. During my time in Japan, this is my best chance to immerse myself in the language and make real progress. Back home, I fear that because Japanese has no career relevance for me (there's only a small Japanese community), and the intricacies of life just pulling me away, if I don't buckle down and study now, I may never improve my Japanese. With a newfound level in Japanese, I really hope to one day be able to watch and understand all the interesting Japanese shows that Netflix decides not to sub.
Get even more involved with my students
I must admit I'm lucky. When I first found out I was going to be an elementary school teacher, I was confused. Why would I be working with elementary school students when I said I had experience with high schoolers and college students? How did they figure out my placement? While I really like kids in general, nowhere on my application did I say that . . . but anyhow, I truly lucked out with my students and placement. I enjoy my students, even the ones with a bratty streak; they try in class, are respectful, and we have a good time together, even with my limited Japanese. They try to talk to me, and I try to piece together an answer in Japanese. I really appreciate the effort we mutually put forth to better communicate.
During my first year teaching, it was hard to really settle down and just enjoy being a teacher in Japan. It was hard for the second half of 2019 too. Now, heading into 2020 and being a second-year ALT, I feel more at peace, and stable enough to take that breather and create more out-there activities for my students. For instance, I have made it a point to do more culture days in class. So, for American holidays, I prepare a special lesson and media to present to the class. Just recently in December, we celebrated my birthday with a Christmas-themed party. We learned some relevant vocabulary, played some common games, and broke a pinata I made. It was a great time. For my last year in Japan, I hope to do more with my students outside of the regular.
Visit at least two place off the beaten path in Japan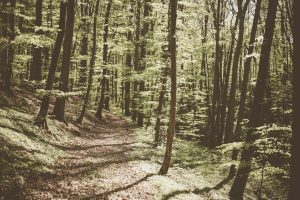 Japan is a small, but big country. Small, because the landmass is small. But big, because there is so much to see but can feel very daunting to get to. I don't have nor want a car in Japan, so this goal is my 'reach' goal. But I would love to go to locations in Japan that isn't featured that often in tourist books. Sometimes, being the frugal person I am, I find this a little daunting. For instance, I planned a trip to Tokamachi to see the art installations there from their triennial art festival. But, it was too expensive for a weekend trip! For two days it was going to be around 70000 yen. And the main culprit for this exorbitant price was transportation.
This is a common problem for places off the beaten path in Japan. It's pricey to get to these places that overnight buses won't take you to, shinkansen tickets are prohibitively high, and car rentals moreso. When planning day trips, you really must plan it by how easy they are to get to from your location, but that makes it hard for those in the countryside. But I won't give up on seeing something uniquely Japan. To make this trip possible I have started saving, looking at Japan-specific sites for inspiration, and stalking Japanese travel deal sites, like Rakuten or JTB for deals on train tickets or accommodations. Hopefully I can find something that won't break the bank.
I have a bit on my plate that I plan to do, and while I may not be able to cover it all, I am hoping to try my best and at least leave knowing that I did all that I can to have made my stay in Japan wonderful.
Devoni Guise is a second-year ALT living in Saitama-ken. For her first year and six months living in Japan she spent her time daydreaming, reading, and studying Japanese. She now finds herself drifting into deep meditations on her life and what is next upon her return to the US. She still finds time to study Japanese when she can break free from the anxiety.