This article originally featured in the January 2020 issue of Connect.
Sports Editor: Rashaad Jorden (Kochi)
The end of the year is frequently a time for reflection, but it is also a chance to look ahead to a (hopefully) more enjoyable year.
As much of the country is off during the New Year's holidays, it's an opportunity for relaxation. I certainly intend to get my share of doing absolutely nothing in as I look forward to not having to see the inside of the teachers' room for several days.
But more importantly, the New Year's holidays provide me a very fruitful opportunity to prepare for a memorable several months. I have a lot to look forward to in 2020, including Kochi City's Ryoma Marathon in February. The 2019 edition was one of my year's biggest disappointments. Already behind in my training, while running not too far from my apartment one month before the main event, I foolishly put myself in a position where I could easily get myself injured—and I did. I twisted my right ankle and could barely run afterwards.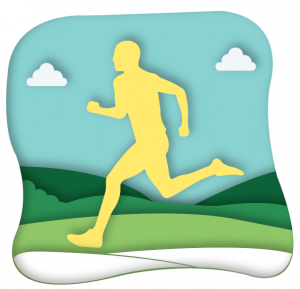 Despite the injury, I participated in the Ryoma Marathon anyway, and somehow willed myself across the finish line after having walked the latter half of the race. Although I was cleared by a doctor, it wasn't the wisest decision to participate. Making sure I don't foolishly get hurt while training is a major goal of mine during the New Year's holidays.
Speaking of training for the Ryoma Marathon, it can actually be fun. Through a long run or two, I might discover a new bit of Kochi Prefecture. Not too long ago, I was on one of my normal running routes, but instead of stopping at an onsen, which often represented the "It's time to head back home!" point, I decided . . . why not keep going and going? Sure enough, I ended up in a city I forgot existed— not that I discovered anything really amazing. But I might on a new route.
Also, I look forward to more time for Japanese study. Theoretically, it should be easy to improve quickly in Japanese if you are willing to put the work in. But generally, my time in the staff room is devoted to lesson planning so that puts a dent in study time. Being at home, however, should provide a more relaxed setting for studying.
Finally, as I will not renew my contract, I'm entering my last several months living in Japan. But the end of my JET stint is not a cause for sadness. It's actually a spur to accomplish what I want in Japan before going home. Improving my Japanese is one of those goals—as well as making plans for my Olympics experience. The great news is I got tickets! Of course, I have several months until the fun in Tokyo starts, but it's never too late to start planning.
The New Year's holidays . . . a time to do absolutely nothing but plan for bigger and better things.
Rashaad Jorden is a JET Program ALT in Kochi Prefecture. He is excited about 2020 because he is eager to finish the Ryoma Marathon running instead of walking. While the Tokyo Olympics is obviously the 2020 event Rashaad is most looking forward to, the new year will hopefully bring forth more opportunities to do taiko, show visitors around Kochi City as well as meet more people.