What have I come here to do with the rest of my life?
Lindsay Mack (Oita)
For many JETs or foreigners living in Japan, they might wonder, "what have I come here to do with the rest of my life?" For me, it wasn't until I came back to Japan, two years after completing the JET Programme, that I got that calling and decided to pursue a profession in teaching English at the University level. However, many JETs decide while they are on the JET Programme to stay in Japan, or some just never end up leaving. There are no official numbers on the JET website about how many JETs stay in Japan, but from my own Oita JET cohort in 2002, around 10-20% stayed in Japan. Of course, love affects this decision, myself included as I married a Japanese man I met while I was an ALT in Oita City.
If you decide to stay in Japan because you received a "calling", or for love or any other reason, what kind of career can you have? Limited by our Japanese ability and not going through "Japanese job hunting" in college, for many of us, a career as an English teacher is one of the only jobs we qualify for in Japan. Furthermore, Japanese Universities offer great salaries, in comparison to other Universities outside of Japan, and working conditions for professional academics. In general, contracts usually include relocation costs, subsidized housing, annual bonuses and a research allowance. In addition, most jobs only require 10-15 teaching hours per week. A permanent full-time position in a Japanese university can set one up for the rest of one's working life.
Of course there are other paths to turning your job as an ALT into a career, such as starting and owning your own language school, or becoming a permanent ALT. My experience is in academia and therefore this essay comprises of advice on how to become a university teacher.
If you want a career in Higher Education, the following is some advice:
Get a Master's Degree — You need a master's degree to teach at University in Japan. There are some exceptions and part time work available without your master's degree, but more and more you need this qualification to teach. Universities hiring English lecturers typically insist the instructors have a master's degree in TEFL (Teaching English as a Foreign Language) or a related field and prior teaching experience (preferably in Japan). I received my master's degree in America as a full time student and spent a lot of money on it. There are a number of affordable distance programs that offer good Master's programs through British universities. You could even get your degree while doing the JET Programme. Some programs I have heard positive reviews about include:

University of Birmingham

University of Leicester

University College London

University of Nottingham

University of Lancaster

University of Manchester
Get experience teaching college students — Usually you need some experience teaching college age students. As you are a JET now, see if you can tutor at the local university. Any experience teaching college students will help your resume stand out against the rest.
Learn Japanese — Although not necessary, most universities prefer that you have at least conversational Japanese ability. It depends on the position, but speaking Japanese is definitely preferable.
Think about getting your PhD — Unfortunately, the major issue teaching at a university in Japan is the high rate of turnover and uncertainty of contract renewal. The reality is, the vast majority of foreign university teachers in Japan work on renewable, fixed-term temporary contracts. Therefore, it is in your best interest to become tenured. Becoming tenured can sometimes be quite arbitrary and depends a little on luck — working at the right job at the right time. But if you have your PhD, or are working towards your PhD, you will be more likely to become tenured. If you don't have your Master's degree yet, the thought of doing your PhD can sound very overwhelming, but if you start your master's and you realize you enjoy conducting research, then it is definitely something to consider. Otherwise, without a tenured position, as a university lecturer you will most likely spend your time changing positions from one university to the next.
In closing, I have found teaching English at a Japanese university a very rewarding position. If you are a passionate educator with an inclination towards academic research, then teaching at a Japanese university might be the perfect fit for you.
Image: Rachael Booth (former ALT in Oita)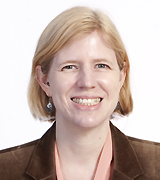 Lindsay Mack is a former ALT in Oita City, Oita, Japan, from 2002-2005. After the JET Programme she moved to Boston where she received a Masters in Education from Harvard University. In 2014 she received her EdD in TESOL (Teaching English to Speakers of Other Languages). Currently she is an Associate Professor in the Center for Language Education at Ritsumeikan Asia Pacific University.