21 years of bringing the community together for song and dance 
By Samantha Haley (Niigata)
The Niigata Charity Musical has a long history of connecting the diverse cultures and foreigners living in Japan to their local community through song and dance.
Back in 1998, a group of Niigata Prefectural JETs decided to put on the show Grease to raise money for charity, not knowing that they'd begun an annual tradition which was to continue for more than 20 years.
There is a strong sense of respect for the history of the Niigata Charity Musical that is shared among the JETs, JET alumni and non-JETs alike who choose to participate, along with the pride of being able to share our joy for performing with our prefecture.
By now, the musical is a well-oiled, tried-and-tested machine for Niigata JETs, and the knowledge and contacts are passed down over the years so that they can continue the show in future if they so choose.
This year sees Niigata AJET Charity Musical hit its 21st annual performance, featuring a 2018 musical based on the story of The Three Musketeers.
Our humble cast and crew of 14 JET ALTs and alumni have been working hard since September of 2017 to put together a comedy musical that was handwritten by the cast of last year's show.
The setting is a Japanese high school; a new transfer student, D'Artagnan, wishes to join the school's prestigious Musketeers after-school club. It follows D'Artagnan's story as he loses his letter, gets it back and eventually becomes a member of the Musketeer's Club.
Using popular songs from the 90s and re-writing the lyrics, our cast has been working hard to make an entertaining show for English natives and beginners alike.
Our audiences usually consist of a wide range of ages and nationalities, so we also include Japanese narration to make sure everyone is able to enjoy the show.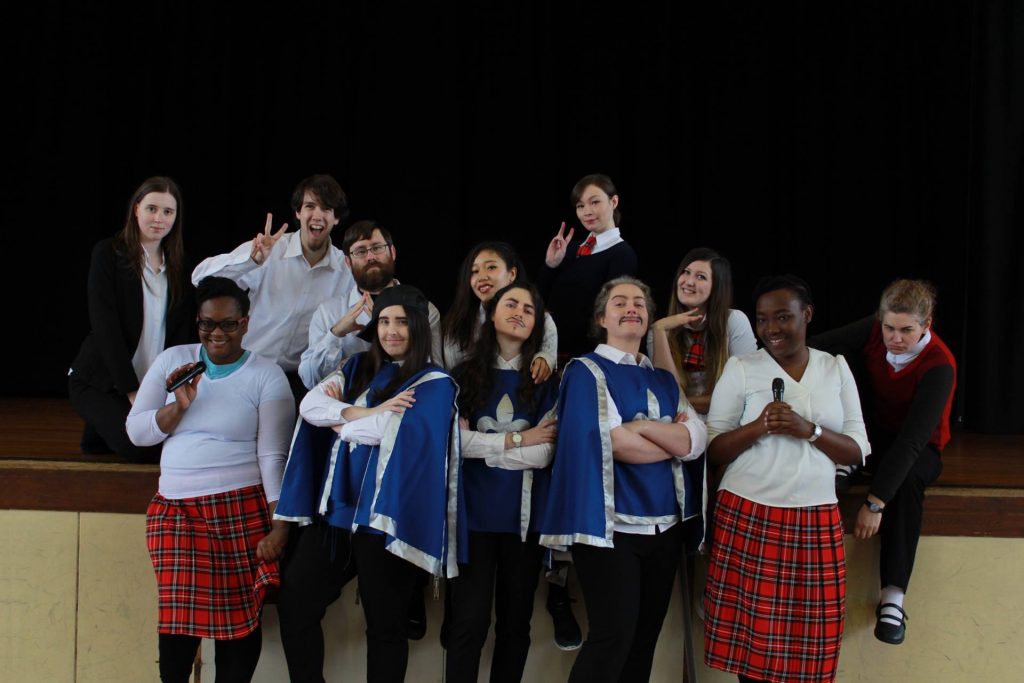 The end-goal being to raise money for charity, we spend a lot of our time rehearsing in the cast members' school gyms and making our own costumes, props and set pieces – we have to be careful to keep our costs to a minimum. We all chip in, beginners and experienced musical vets alike, to create the final product which we will put on stage throughout February and March in six locations all over Niigata prefecture.
The musical has raised a large sum of money for many charities over the years, including local causes such as the fire that damaged 140 buildings last year in Itoigawa, to international causes like Habitat for Humanity Philippines. For The Three Musketeers, Niigata AJET has selected the Japan Red Cross Niigata Chapter to which we will donate our proceeds from the musical and other AJET events.

I've been honoured to be a part of such a fun tradition, participating as a cast member for two years and becoming director for the 2018 show. It's a fantastic way for foreigners to meet, make new friends and explore more of our prefecture beyond the areas we were placed in. Everyone puts in their best effort as we share the workload together, and the response we receive from the audience makes all of the travelling in the crazy Niigata prefecture snow worthwhile! As we prepare to hand over the reins to next year's cast and director, I hope to see the musical continue to bring people together in the future.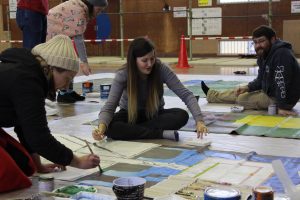 Samantha Haley is a third-year ALT living in Tokamachi, Niigata Prefecture and director of the Niigata AJET Charity Musical 2018