Aquarium art, Indian food, and Coffee! 
Vincent Bickhart (Tokyo)
Art Aquarium 2017
The Art Aquarium is an annual exhibit held in the Nihonbashi District of Tokyo. While this area is typically known for fine dining and shopping, the aquarium is tucked away nicely in the historic Mitsui Memorial Museum. Each year, ecological artist Hidetomo Kimura attempts to outshine his previous exhibits by blending aquatic life, glass sculptures, music, and lights into a unique form of art. This year's exhibit paired small, simplistic arrangements, reminiscent of the Edo Period, with complex sculptures akin to modern Tokyo. Despite the mesmerizing designs and lighting, the stars of the show were the goldfish that let their personality shine in each display. After spending a few minutes here, visitors quickly realize why the Art Aquarium brands itself as the "most unique aquarium in the world."
Namaste India celebrated its 25th Anniversary at the Yoyogi Park Event Square on September 23rd and 24th. Recently, the Indian government acknowledged that this is the largest annual celebration held outside of India for it's citizens. Over 300 dancers, singers, and Bollywood personalities took over the event stage to share with everyone the diversity of Indian entertainment. Workshops were offered to let visitors experience Indian tuk-tuks, traditional instruments, henna, and traditional painting techniques. Perhaps the most exciting part of the Namaste Festival was the opportunity to try authentic foods that aren't common in the Indian restaurants around Japan. Masala Dosa, Bonda, Chaat, and Panipuri were some of the best sellers at the food stalls. Classics like Lassi, Curry and Naan, Samosas, and Tandoori chicken were available in abundance as well. Like many cultural events held at Yoyogi Park, Namaste India had a friendly atmosphere that left guests with a positive impression of India.
Each season, the United Nations University hosts the Tokyo Coffee Festival in their events courtyard. Autumn's festival was held across September 23rd-24th and featured over thirty coffee roasters from all over Japan and around the world. For ¥1,500 guests received a special edition coffee mug and their choice of 4 coffees. The most popular choices were REC Coffee's domestic blend from Fukuoka and 27 Coffee Roasters blend from Honduras. In addition to the wide variety of coffee to try, there was also a book van specializing in books about coffee, live musical performances, coffee flavored ice cream, meet the roasters sessions, and the 2017 Japan Aeropress Championship. Although most people left the festival with some serious caffeine overload, the experience was a relaxing way to start off a Saturday.
Author Bio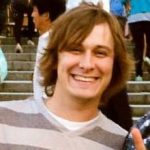 Vince Bickhart is an ALT and Prefectural Advisor residing in West Tokyo. Although his original plan was to teach in Japan for one or two years, the connections he's made with his students and friends have inspired him to stay for all five. In his spare time he enjoys traveling abroad, cheering for the Yakult Swallows, following the NBA, exploring the city, and grabbing some drinks with his friends.