Ben Holschuh, husband of ALT in Oita Prefecture
As I'm getting ready to leave, I've had a lot of "lasts" for me. During my last week, I've had my last Monday morning team meeting and my last lunch with my colleagues, all leading up to what would be my last day of employment at my now previous job. As the list of "lasts" has grown and more of my possessions have been donated or sold ahead of our move, the realization is starting to set in that I'm just one short month away from moving to Japan as part of the JET Program. While the planning and preparation phases have generally gone smoothly so far, I would like to share some of my experiences in the hope that maybe they can be useful to someone in a similar situation. Especially to those with family who will be joining them later on in the year.
My wife took care of most of the JET paperwork since she was the one accepted to be an ALT. While she handled all of that paperwork, I managed preparations for our physical move. The plan was always to sell or donate most of our belongings, since we don't know how many years we will end up staying with the program, and storage prices are absurd in California.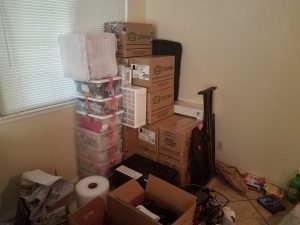 Unfortunately, I have come to learn that you have no idea how much stuff you actually own until you suddenly have to DO something with all of it. Most of the stuff that we pulled from the forgotten corners of our closets was effectively junk that could be tossed or given away, but we were both surprised how much of that same stuff we actually wanted to keep for when we returned to the US. If you're wondering how much of that stuff there was, the answer is "too much to fit in our car for our drive back home." I eventually managed to find a carrier that didn't charge an arm and a leg (most of them did), and all I can do now is hope that everything makes the journey in one piece.
All of that work has seemed easy compared to the Yakkan Shoumei application. Due to a pre-existing condition, it is fairly important that I am able to bring my heart medication with me when we move, and the Yakkan Shoumei is the application that would allow me to do that. Despite meticulously double checking the data we entered on the application, we received an email notifying us that there were errors on my form. For some reason or another, instead of informing us what those errors were in the email, we were told that they had mailed the forms back to us with the errors noted. The forms would then have to be filled out again and mailed back to Japan with the corrections made. We have since done this and are waiting to hear if the new forms are satisfactory, but to say that I'm nervous about not knowing how much of my medicine I'm going to be able to bring with me to Japan would be an understatement. If you or a loved one you are travelling to Japan with has any kind of condition that would require their medication to go uninterrupted, I would advise that you start sending questions to your JET Program contact and get the Yakkan Shoumei application process started as soon as possible.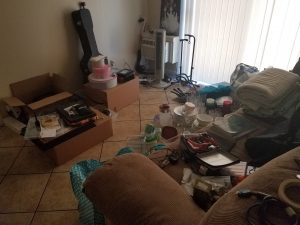 Though the pre-departure preparations have been taking their toll, arrival preparations have been a breeze. We were able to work with a travel agent to book seats for me on the same planes as my wife both to Tokyo, and to our new home in Oita Prefecture. We also would have been able to book me in the same hotel as my wife, but to save some money I've decided to book my own hostel or AirBnB for a couple of nights. In my experience, hostels in Japan are clean, have friendly staff, and will give you a room for between 3000-5000 yen per night. While I haven't used AirBnB myself, many of my friends have had nothing but good things to say, and you can save about half of the cost of a hotel room by booking one. Naturally, if you are traveling with children, then staying in the same hotel as your spouse makes a lot of sense. If you are not, however, I would highly recommend taking a look into alternatives if you're trying to save some money.
Despite these difficulties, I'm still filled with optimism and excitement about the move to Japan. I have been fortunate enough to travel to Japan numerous times for school, work, and leisure, but I'm confident that this experience will exceed my expectations in all of the best possible ways. While my last week was a week of "lasts," I know that they're all leading up to a year that is bound to be full of "firsts."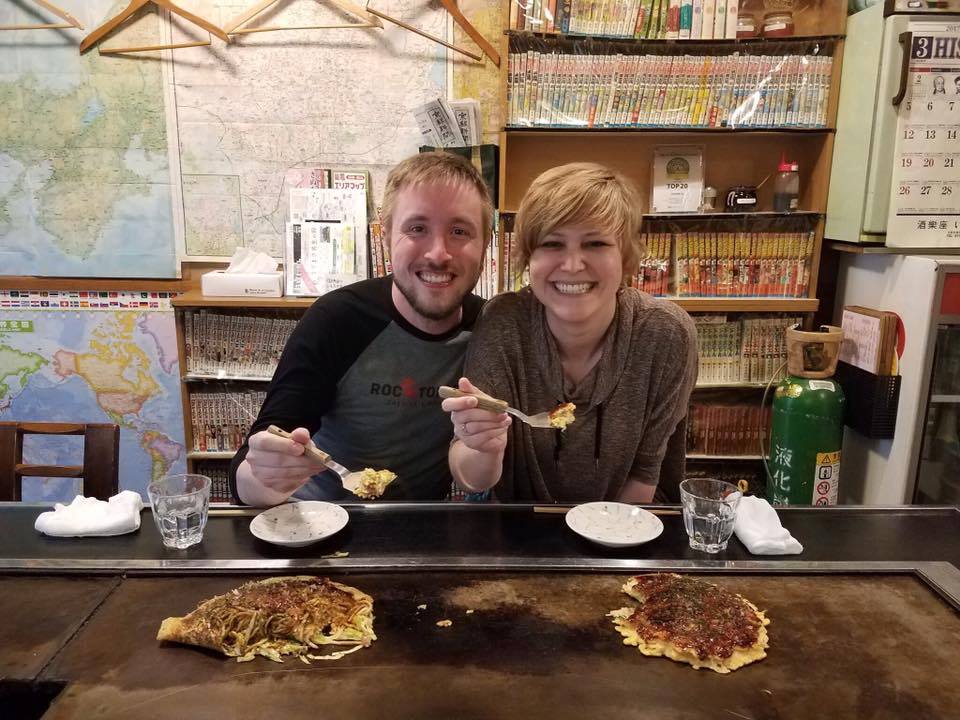 Ben Holschuh is the husband of a first year JET residing in Hita, Oita. Before becoming an expat he worked in video game production for 5 years in northern California. He is a video game and music enthusiast, and you can follow his assorted musings on Twitter @TheWholeShoe.