This article originally featured in the December 2019 issue of Connect.
An Interview With Armando Duarte, President of Kobe JALT
Rebecca Ruth (Hyogo)
About the Japan Association of Language Teachers
Why does JALT exist?
It exists to create community for language teachers in Japan, not just for English teachers. It exists to improve practice as teachers and to provide opportunities for leadership and for conference participation.
What have people accomplished through JALT?
"I'd like to talk about what is possible through JALT, rather than discussing specific people's trajectories.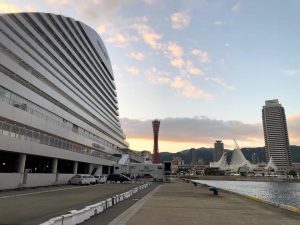 JALT is a great opportunity for networking and opportunities within the teaching community in Japan. There are opportunities for leadership within JALT, which can be geographically based (Kobe JALT, for example) or in SIGs, special interest groups, which are not geographically based.
There are opportunities for professional development throughout Japan, doing things like editing and planning, designing, and finding speakers for events."
Why should ALTs want to join JALT?
There are perks that come with JALT membership- membership in any regional chapter would gain you free entry to events in other regions, as well as reduced pricing for the national conference. JALT also has international ties, so you can take what you learn in Japan overseas with you. He mentioned especially strong ties with Cambodia, for example.
"It's important to see the opportunities…Opportunities are abound within Japan."
His personal experience was of working as an ALT for a dispatch company. He got fed up with uncertainty and low pay and researched ways to move out of the entry-level industry positions, which ALT positions usually are. One of the things he did was join a Master's program in the winter of 2015, which he did while working as an ALT and finished in the winter of 2016. He did an online course from the University of Southern California. He said, "I got very little sleep, but it was the best way to go about it. I'd read about something on Monday… and apply it on Tuesday."
"Put theory into practice ASAP."
For him, JALT was a way to get out of entry-level teaching. Armando said that when he went to JALT events, "a fire was lit under [him]." He joined JALT events under one-day membership, and saw that "everybody there was doing the job [he] wanted to do." He says that, "for anyone who wants to go beyond the entry level of education in Japan, JALT is a way to do that."
What does the membership body look like?
The majority are teachers at the university level, who are non-Japanese. There are Japanese university teachers, and teachers from the K-12 levels. He has never met a university student in JALT, but he thinks there's opportunities for them. He says that lack of diversity is one of the current weaknesses of JALT. JALT needs to recruit people from the K-12 levels and from eikaiwa backgrounds.
When I asked if he thought that eikaiwa teachers should join JALT, he stressed that JALT membership could benefit eikaiwa teachers, and that the JALT community would benefit from having more eikaiwa teachers in it. "I've met people who have very lucrative careers in eikaiwa… those teaching experiences are also important."
What have you done as Kobe JALT President and in JALT before that role?
"Getting new people in, that's what I'm really proud about."
In 2018, he was co-chair of the program. In 2019, he became chair of the program and president of Kobe JALT. He says that he is proud of bringing less experienced speakers to JALT, reaching into a broader pool of talent. The big thing he's done has been starting a journal, which published their first edition in September. It has things like a career advice column and articles about research. It is a way to provide a platform for members to show off their work. October's event's focus was PhD students, who are passionate.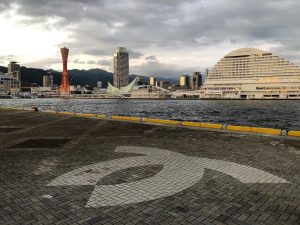 Could you tell me a little more about leadership opportunities within JALT?
They're accessible, even if you don't plan on being in Japan for the long haul. Most positions are only for a year term. They're decided by elections. So an ALT who is only here for 2 or 3 years could gain a lot of professional development by joining JALT and getting leadership experience.
What events does JALT have coming up in December and January?
In December, there's a big event that will feature a speaker from the US. Information about that will be coming to the Facebook page soon. In January, there are no conferences, because the officers will meet to set the year's agenda.
How can ALTs get involved?
He recommends that you get started by going to an event that interests you. If you show up, you can pay a small fee, usually about 1000 yen, and join as a 1 day member. If you go to a couple of events, you can think about joining as a 1 year member.
Armando Duarte is the current President of Kobe JALT, and a professional English teacher in Japan. He is relatively new to JALT, having joined in 2016. He came to Japan in 2011 and worked for a dispatch company. He got his Masters Degree while working as an ALT.