This article originally appeared in the October 2023 issue of Connect.
Justin Urso (Tokushima, 2006-2007) interviewed by Kimberly Matsuno (Niigata, 2019-2022)
As is tradition with every JET Program participant, we must ask the questions: Why JET? Why Japan?
I got my bachelor's degree in International Business Economics from the University of Arkansas. So there was always an interest in international business and working with people from diverse backgrounds. As part of my degree program, I actually went to Japan for a study abroad trip where we visited the corporate headquarters of companies like Sharp, Mazda, Toyota, and Shoyeido. So I had a bit of an introduction to Japanese culture, specifically business culture, from that experience.
I also had a dream of being in the Foreign Service someday. So I thought the JET Program would be a great experience that would lend itself well to the career trajectory I saw for myself at that time.
Tell us about your business, Big Box Karaoke. Am I correct in assuming it was inspired by your time in Japan?
Absolutely. When my wife and I were in Japan, we had plenty of opportunities to go to karaoke, and we just fell in love with it. That love for karaoke turned into a business plan as we wanted to share our experiences with more and more people, and that's when we developed the plan for Big Box Karaoke. 
In Japan, we saw that karaoke is a place for everybody. Being in a karaoke room is a safe place of sorts for so many people. It's a place where you can just relax and be comfortable. And that is something my wife and I tried to emulate with Big Box Karaoke. 
We actually tried to open a karaoke place in Chicago right after we got back from Japan, but the timing just wasn't right. However, Big Box was a passion project of sorts, so we kept the business plan updated while waiting for the right opportunity.
Then one day, after we had moved back to Northwest Arkansas, we were walking around downtown Fayetteville and we saw the perfect location. So we put our plan into action, and we were able to open in 2018 six short months later!
Our location has seven private karaoke rooms that can accommodate anywhere from 2-25 people—perfect for birthday parties, private events, or even just solo singing practice. And our music selection offers over 71,000 songs for people to choose from. We also have a full food and drink menu, which is mostly Asian fusion—featuring rice bowls, soba, and plenty of Japanese sake. At one point in time, we were the largest seller of sake in the state of Arkansas!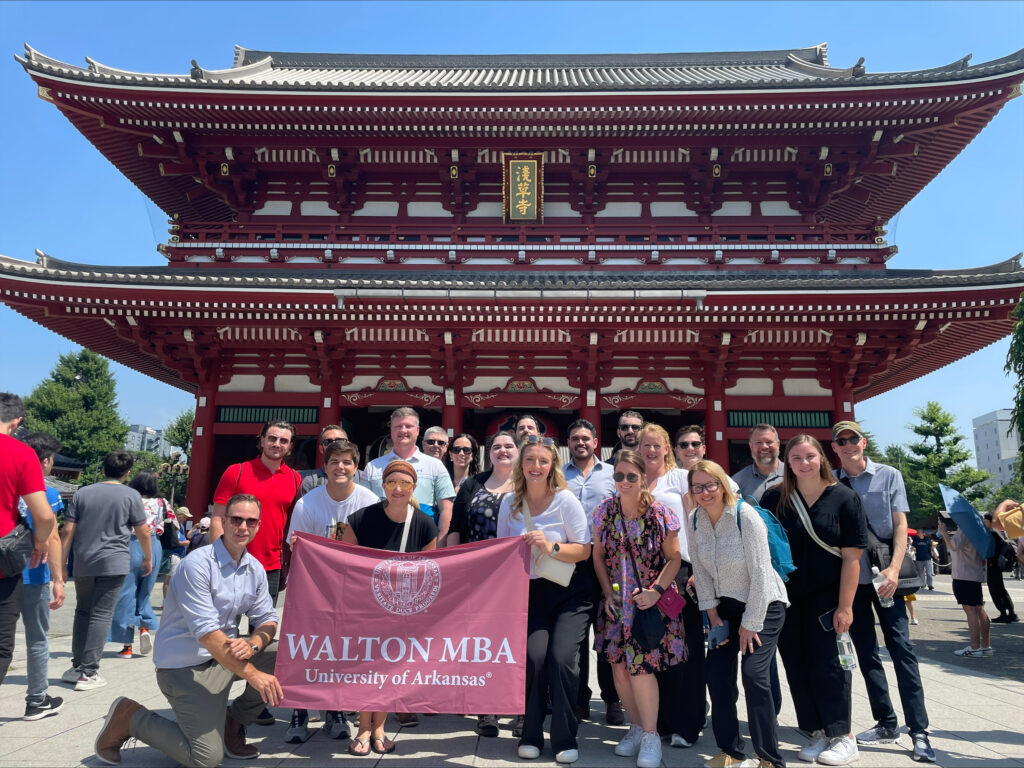 Your business sounds incredibly fun; however, starting a business from scratch sounds like a daunting task for many. What gave you the courage to be able to take the leap and open Big Box Karaoke?
It's actually not as hard as it sounds to open a business. In fact, it's incredibly easy. Just about anyone can go online and fill out a business application. 
What can be daunting is the point at which you quit a full-time job and support yourself and your family solely through your business efforts. But that's where having a solid business plan, financing, and going through the process of market research and testing is so important—so, too, is having a network of people to support and advise you. 
There are so many resources available today for people who wish to open their own businesses. Most states and cities have some sort of business incubator or assistance program like the Arkansas Small Business and Technology Development Center. These types of places offer one-to-one confidential consulting and cutting-edge market research often at no charge. 
That said, there is a lot of benefit to going to business school, too. My time at the University of Arkansas certainly laid the foundation for my success, and so many of the connections I've made from my MBA program are still playing out today. My wife and I are so grateful to have such an incredible community supporting us, many of whom were my former classmates and advisors.
You seem to be really passionate about running your own business—to the point where you've become Director of McMillon Innovation Studio at the University of Arkansas. What do you like most about being an entrepreneur?
I think it would have to be the community aspect of it all—both within the small business owner community and the greater community of Fayetteville. 
When I'm at Big Box, I get to see the results of our efforts immediately. I get to see the smiles on people's faces and hear comments—especially from people who have lived in Asia—about how happy they are that a private karaoke establishment exists in their community. And I get to read reviews like "This is the best place to host a birthday party," or "We loved the fact that we had our own room and could be as loud and silly as we wanted to."
Another great aspect of being a business owner is the ability to innovate and try new things. When the pandemic hit and the first wave of shutdowns occurred, we were one of the very first businesses to do online events. We held an online sake-tasting event with Brooklyn Kura on the very first weekend of the shutdowns. And people loved it! We ended up doing six more throughout the pandemic. 
How has being a part of the JET alumni community helped you?
I'm actually working on becoming more involved in the alumni community. I had a meeting last week with some of the other members of the JETAA Mid-South regional chapter. We are trying to plan some fun events for recently returning JETs. 
But in general, JET alums have been incredibly supportive of our business and frequently book rooms at Big Box. It's really fun hearing about their JET experience and how different yet similar our experiences were.
How did your experience in Japan on the JET Program contribute to your success as a business owner and entrepreneur?
As an individual, my time on the JET Program was incredibly eye-opening. I was located in the small village of Nishiiyayamamura, Tokushima, which had less than 1,000 people. One of the elementary schools I worked at was located on top of a mountain and had a class with only three students. 
Being in such an isolated environment gave me plenty of time to reflect and focus on the things that I wanted in the future. It also gave me the opportunity to return to the things I enjoyed. 
I actually started a basketball league in my town where I got together with a bunch of the local men to play basketball in one of the junior high school's gyms. . . . I learned a lot about the power of community in that town.
In fact, some of the connections from Japan and the communities I was a part of on the JET Program are lending themselves to the program I am currently working on with the University of Arkansas.
If you could go back in time to when you were a JET in Tokushima, what advice would you give to ALT-Justin?
Get out and get involved in the community more. Don't be afraid to ask questions or try something new. Because getting out of your bubble allows you to create more connections and expand your community. And as I've found, the community that you create for yourself today has a huge impact on your future opportunities and success.
Do you have any words of advice for JETs who wish to open their own business someday?
Take all the things you do and think about what problems you are experiencing. The solution to your problem is likely your business. But, and this is something I always tell my students, you can't just stop there. Don't just be a solution that needs a problem. Have a problem that needs a solution for everyone. Talk to others and put yourself in their shoes. Because at the end of the day, your business has to work for more than just you. 
Also, trust yourself. Feel comfortable designing your own life. 
Final question. . . . What is your go-to karaoke song?
That is such a difficult question as my personal karaoke playlist has over 150 songs.
But some of my go-to's would have to be "It Takes Two" by Rob Base & DJ EZ Rock, "A Horse With No Name" by America, or Lady Gaga's "A Million Reasons".
Justin Urso has been the Director of the McMillon Innovation Studio at the University of Arkansas since 2021 and has advised the university's Office of Entrepreneurship and Innovation since 2014. Before academia, he was a serial entrepreneur, founding ventures such as Skosay, a retail tech company with clients like Johnson & Johnson, and Big Box Karaoke, a popular eater-tainment concept in Fayetteville, Arkansas. During the COVID-19 pandemic, he and his wife also founded Concord Adams, a marketing agency serving over 50 clients, primarily small businesses. Previously, Justin worked in global roles at consumer packaged goods companies and is passionate about education, innovation, and community service, including being a founding member of the family-friendly BeAware Halloween event.
Kimberly Matsuno is a JET alum currently serving as USJETAA's Programs & Communications Coordinator. She was an ALT in Niigata from 2019-2022, during which time she contributed to CONNECT Magazine as both a writer and a section editor. She is excited to continue contributing to CONNECT and to assist in fostering relations between current JETs and the JET alumni community.