This article originally appeared in the February 2023 issue of CONNECT.
Alexandra Crombie (Gunma)
You feel rotten. You get yourself to a test centre or have some rapid tests hanging around at home. The results come in: positive. What next? Having just spent a week alone in my Japanese apartment thanks to that dreaded positive result, I can offer some words of wisdom. 
Rest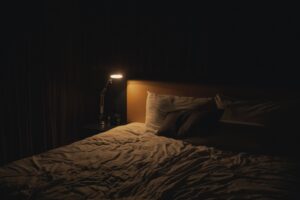 First of all, rest. This is of paramount importance. This looks and feels different to everybody: it could include sleeping, scrolling through TikTok, or dozing with your favourite TV show in the background. Resting during isolation will likely consist of a mixture of all these activities in alternating order. It certainly did for me. I am lucky enough to have suffered relatively minor symptoms both times I have had COVID-19, so I want to stress that if your body needs complete bed rest for an elongated period of time, this is absolutely okay and not something you should feel any amount of guilt or frustration about. 

Reach out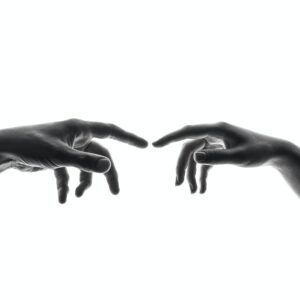 Please, please, please reach out to friends and family virtually. Forced isolation is tough in your home country when you are familiar with your surroundings, let alone abroad in Japan. If you have friends that live close by, let them know that you are isolating and ask for any essential items you might need delivered. Please don't feel like a burden. Imagine the situation was reversed. It is also essential that you are in touch with someone in your immediate vicinity should you start feeling considerably worse or need external medical attention. A contact at your workplace should be aware of how you are doing at regular intervals throughout isolation. 
You should also let people at home know about your situation. This can be a great time to communicate because you can be flexible in the times you are available to chat. With time differences often making this difficult if both parties are working or studying in different time zones, your isolation period could make it easier to catch up. 
Take a bath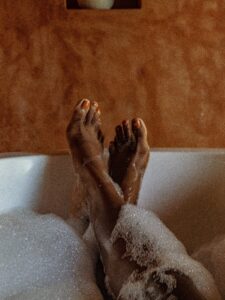 If there is one thing I adore about Japanese apartments, it is that even the smallest tend to have baths. The common wet room situation here might not be the most aesthetically pleasing, but it more than makes up for this in practicality. COVID-19 can wipe your energy reserves, and leaving the taps running to fill the bath as opposed to standing in the shower is easier on your body. 
Order your favourite meal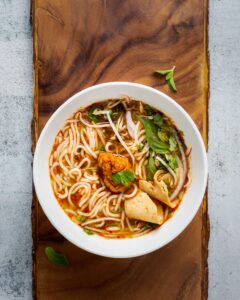 Uber Eats comes in clutch during isolation. It is likely that you won't feel particularly hungry for the first few days; COVID-19 dulled my appetite both times I came down with it. You might not feel like you need food when people are first dropping things off. It might also be the case that you think you have enough food, but as day five comes around, you realise you're running thin on the ground. Either way, when you're feeling up to it, don't deny yourself that online order. It is super COVID-19-friendly now that you can request that the food be left outside the door. You can wear a mask as you open the door and avoid endangering anyone else. You can even get deliveries from the local conbini which can be extremely useful if nobody has been able to drop off supplies. You can order food, drinks, and even amenities like soap or toothpaste. 
Listen to the radio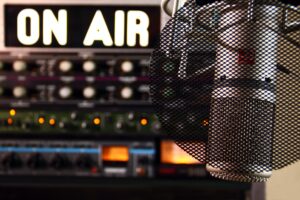 This might seem like strange advice, but locking into radio stations online really helped me feel less alone. You might not be able to listen live if you are using ones located in your home country, but most larger stations now have their own online archives that you can access at any time. Listening to British people chatting about nothing in particular and finding some great new music helped me tackle the anxieties that came, for me, with spending so much time alone.  
Overall, make sure to stay in contact with friends and family, even if it's just over text. If you feel up to it, find an activity that makes you feel connected with the world. This could be watching your favourite YouTube channel, listening to the radio, or reading your favourite book. Don't put pressure on yourself to be up and about, and make sure you get all the rest you need.
Feature image photo credit: Emma Simpson on Unsplash
Alexandra Crombie is a first-year JET living in Gunma Prefecture. Her favourite colour is a dark, muted blue, and she likes to spend her free time camping or exploring with friends. She also enjoys watching copious numbers of films.