This article originally appeared in the December 2022 issue of CONNECT.
Dustin Goodwin (Ehime)
As a "Corona-era" ALT in the inaka (countryside), I haven't had many chances in the past few years to experience the hustle and bustle of Japan's more populous areas. Last year, I finally had the opportunity to travel to Fukuoka with my significant other during the winter break. I'm happy to have a little space to share some photos of my trip with a few notes about what I enjoyed in Fukuoka from a visitor's perspective.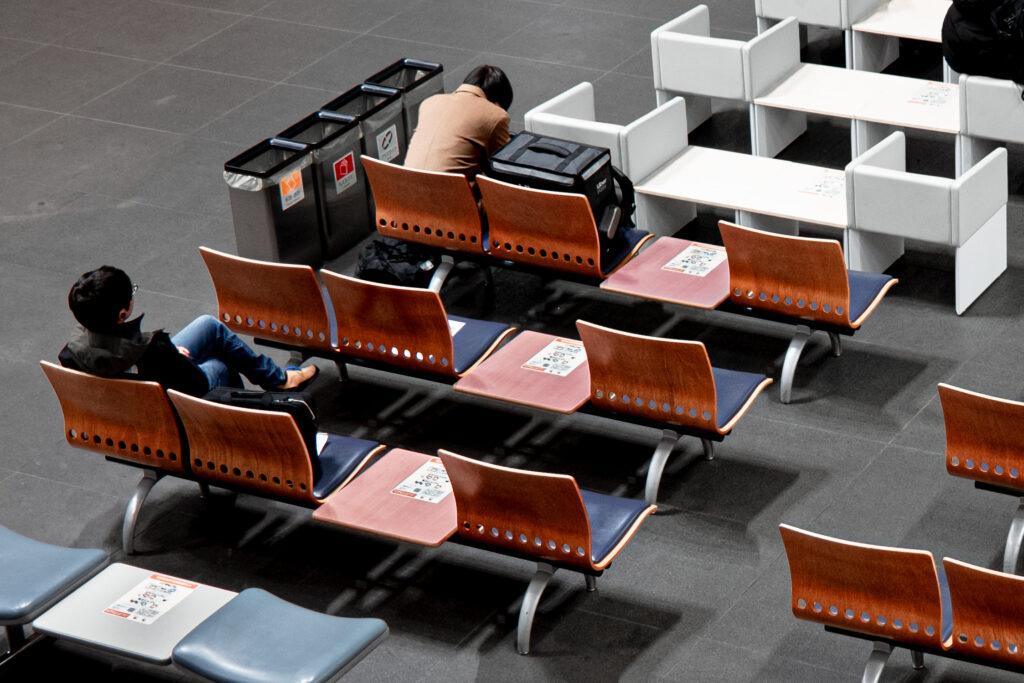 Taking the overnight ferry from Matsuyama to Northern Kyushu guarantees sleepy passengers. After entering the ferry from outside on a crisp December night, passengers can finish their day by enjoying snacks from the shop in the lobby at their convenience until a certain hour.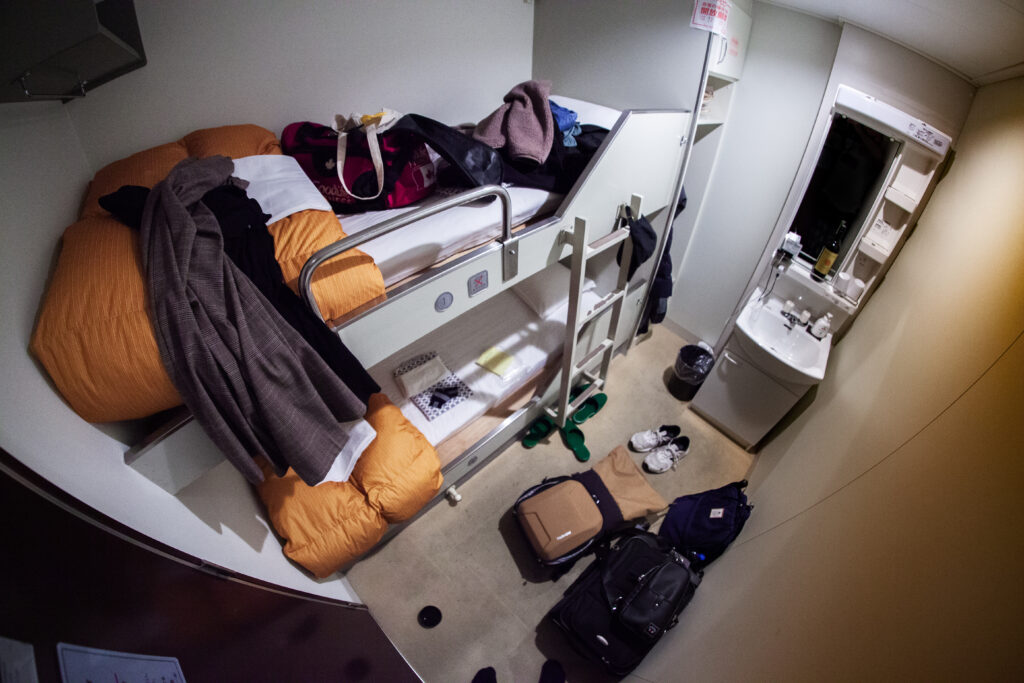 There are a variety of rooms, each a different size. We went with the utilitarian (A.K.A. cheap) option and slept in the smallest available room with a bunk. As you can see, it's quite compact. Having a sink was very convenient. No private lavatory, but there was a public restroom a short distance from the rooms that was available for the duration of the trip.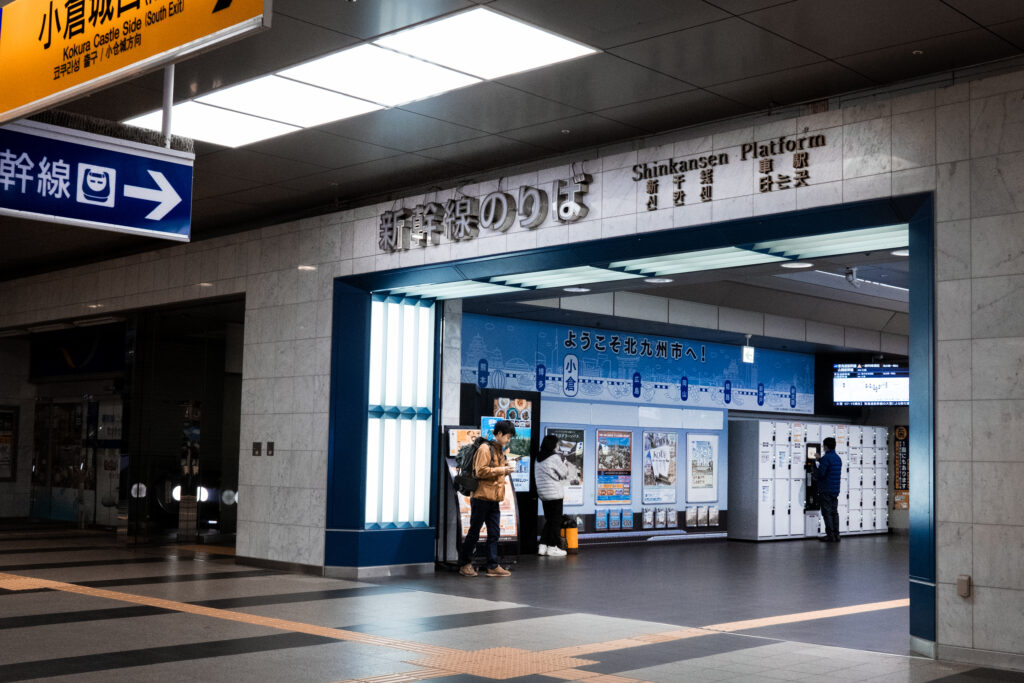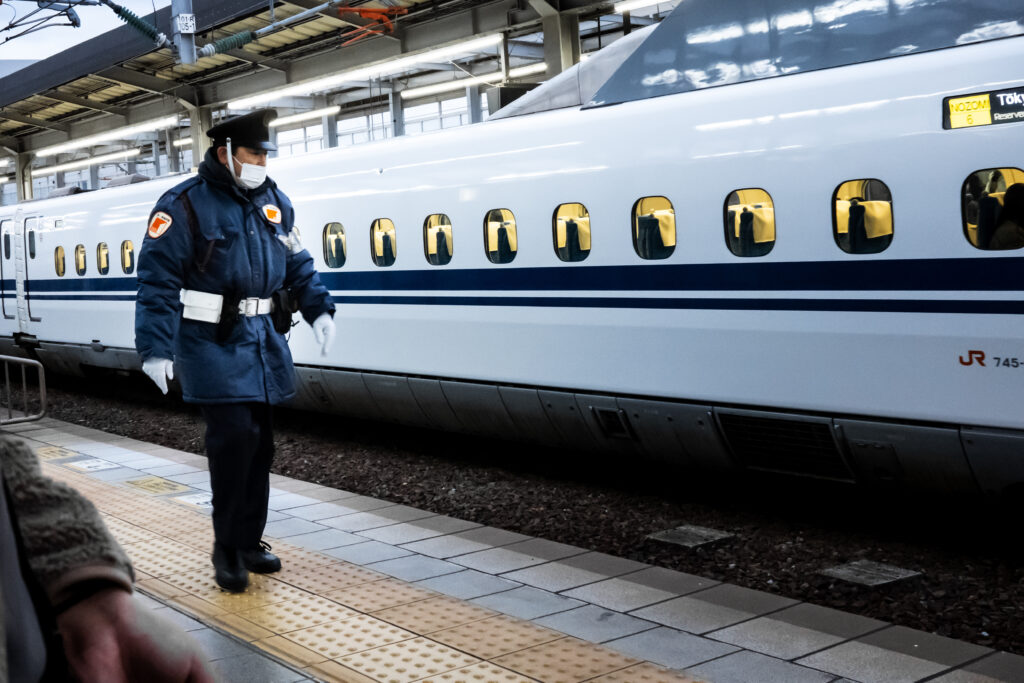 After arriving in Kyushu, the preferred method of getting to Fukuoka had to be the shinkansen. Viewing Japan from out the window at hundreds of kilometers per hour is the equivalent of rapidly scanning through the channels of a radio or television. It's a unique travel experience, and the place to experience it is here.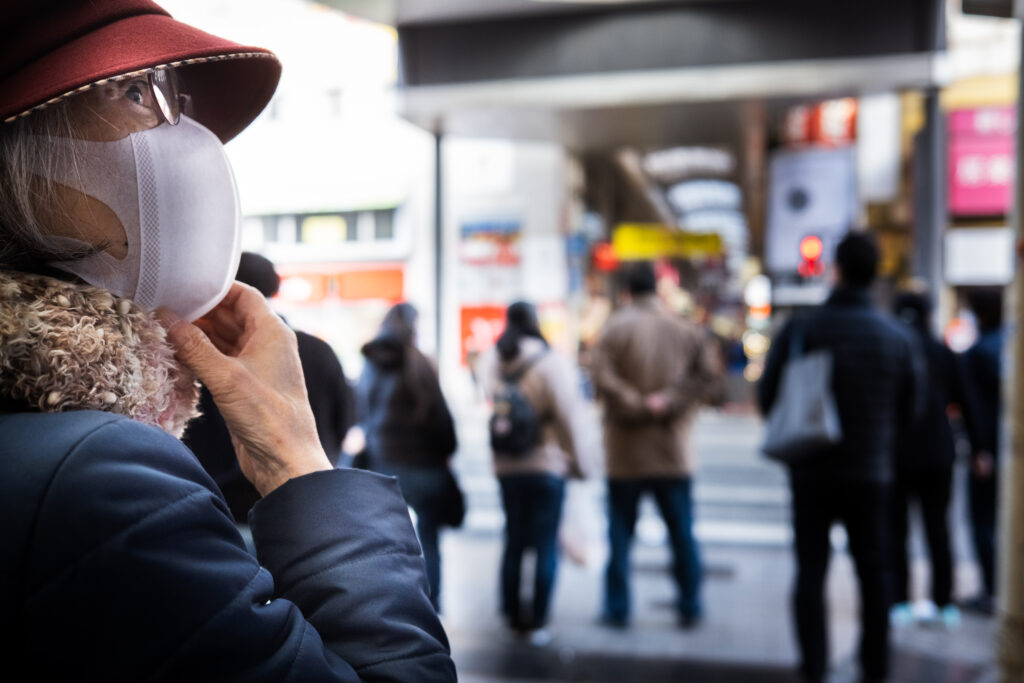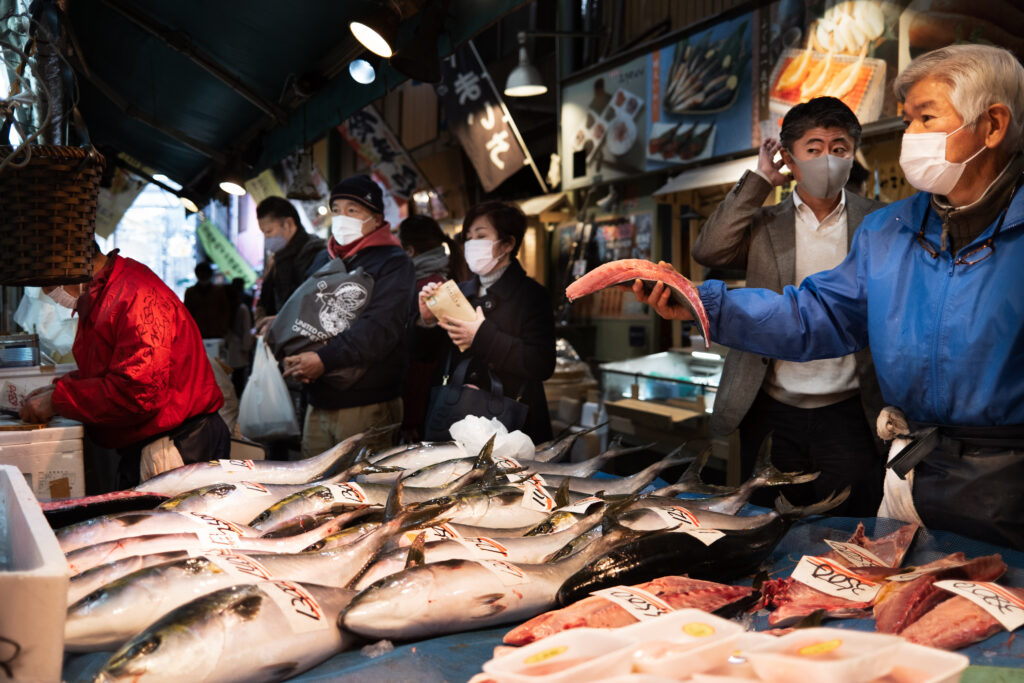 We arrive and explore. City streets. Shopping arcades. Seafood markets.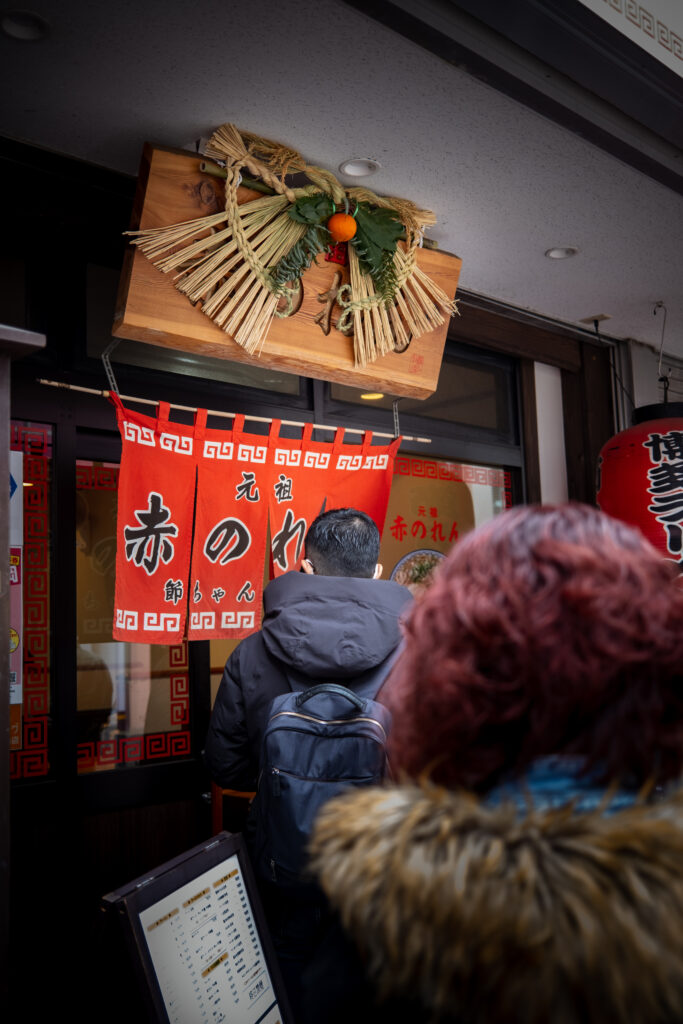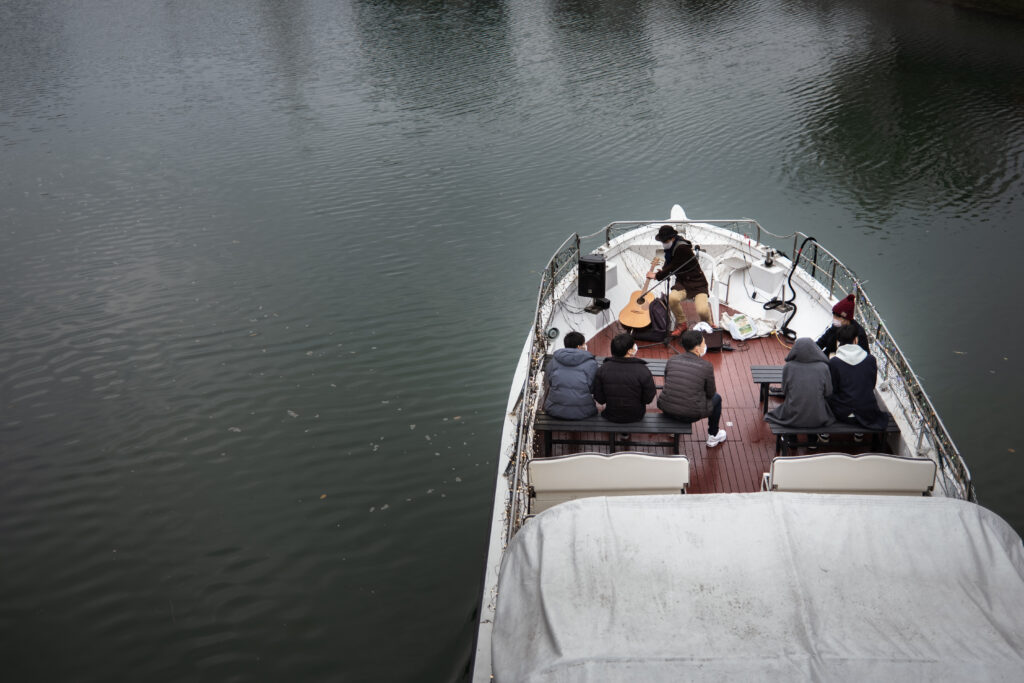 I was told Fukuoka is well known for its tonkotsu ramen. It's my favorite kind of ramen, so we had to have it. You'd be lucky to find a place to get some that doesn't have a lengthy queue before opening for lunch!
As night comes along, the lights turn on. We visited Canal City Hakata. It's a must—a huge shopping and entertainment complex. Running through it is a canal where you can watch an elaborate light show synced with a unique animation of characters from the hit series One Piece.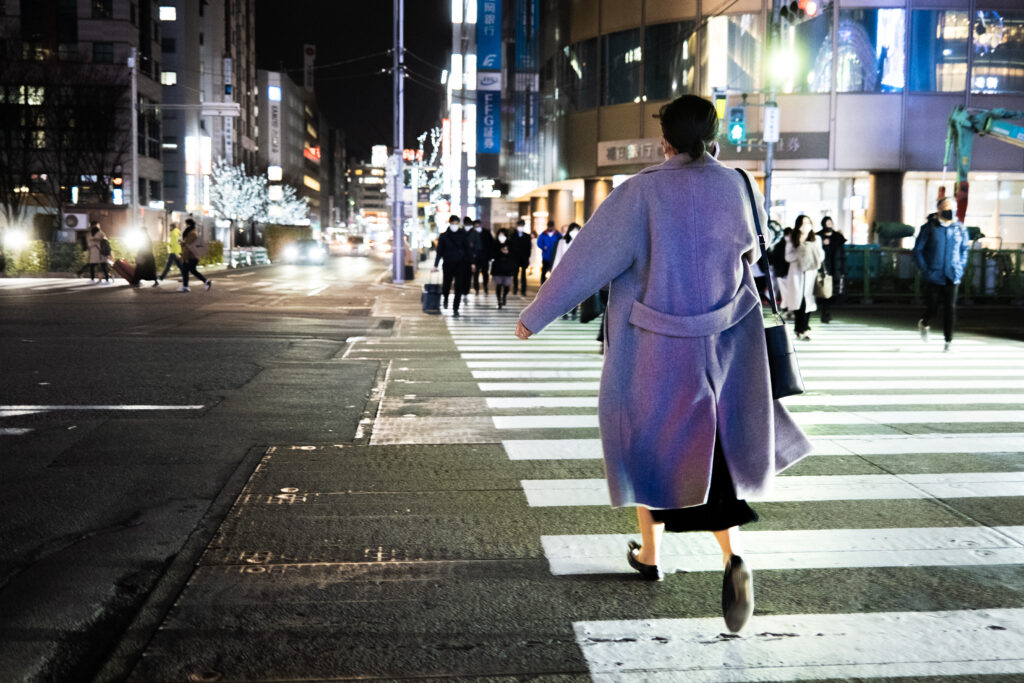 Food stands line the street downtown, and you're free to take your pick! We had a little something at several different stands, but the winner for me was a stand called レミさんち or Chez Remy. It claims to be the only food stand in Fukuoka whose owner is French. His stand is a very popular one, and deservedly so! The owner was very kind and spoke French, Japanese, and English. I recommend the quiche!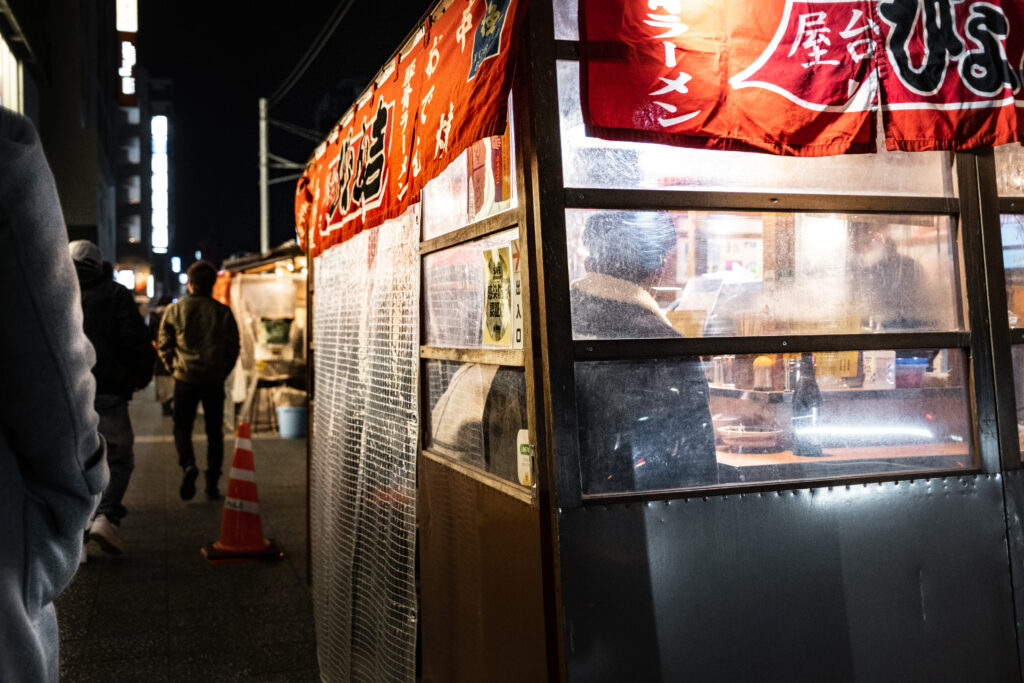 Christmas lights were on display at the station. It was a nice sight to end the day with before returning home. Fukuoka is a wonderful city with no shortage of things to do. I hope some of the words I've written and photos I've taken inspire you to see what else is out there!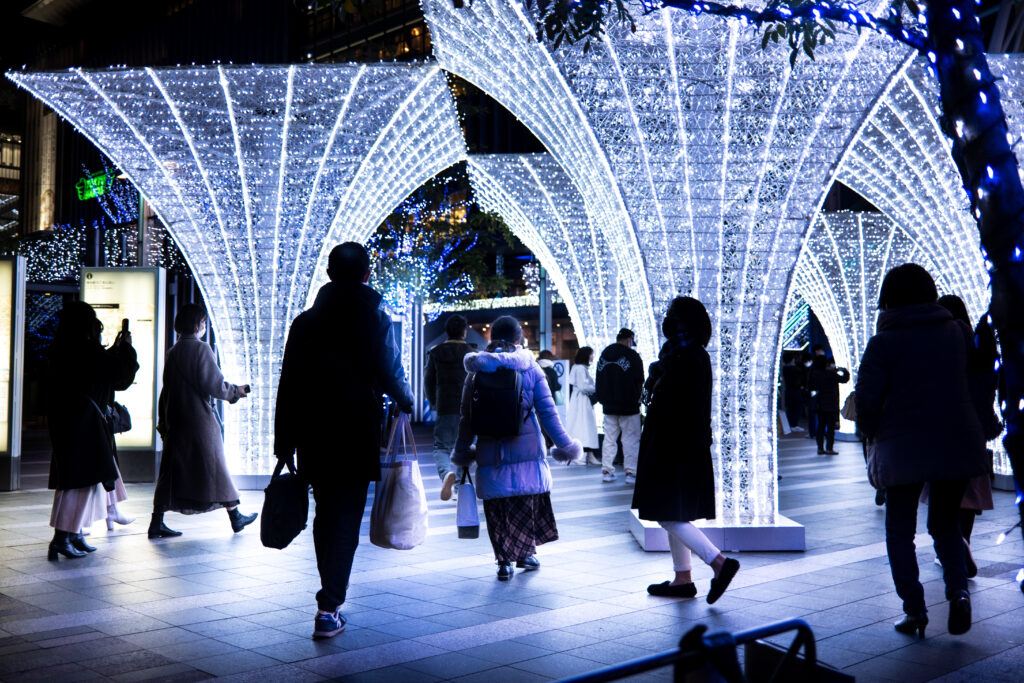 Dustin Goodwin, a lover of quesadillas and photography from America, is a fourth-year ALT placed in Ehime Prefecture. He has no children and is married to a kotatsu table.