The year 2020 has been a difficult one for all, but these amazing people work relentlessly to bring you useful, interesting content to help connect you to Japan and the community no matter where you are.
Head Editorial Team
Head Editor – Alice Ridley
connect.editor@ajet.net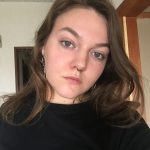 Kia ora folks! I'm Alice Ridley. I am originally from Aotearoa (New Zealand), Otautahi (Christchurch). This will be my second year as Head Editor and collectively third year working with CONNECT. I love being able to meet people from all over Japan to create this magazine for our English speaking community. I hope from reading you can learn about a more unknown Japan. Currently I am based in Gunma, which is a prefecture surrounded by four great mountains. Because of this I have become addicted to scoping out all the amazing hiking Japan has to offer. Now I want to climb a mountain in every country I visit. Other things I'm excited about are podcasts, quiet art galleries, and East Asian culture.
Assistant Editor – Damien Levi
connect.assistanteditor@ajet.net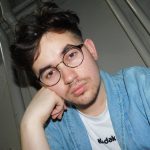 Tēnā koutou kato, hello everyone! I'm your Head Assistant Editor for the year, Damien. A third-year JET trying to stay clean and look mean on the streets of Tokyo. Although my accent may betray me, I'm from Aotearoa New Zealand, kia ora. I enjoy small social gatherings outside conbini on hot summer nights with cold beers in hand, and cold wintery weekends wrapped up in blankets playing video games. Tokyo's the intersection of art, culture, technology, fashion and food in Japan — I'm just out here trying to enjoy it all before I bounce.
Head Website Editor – Rhe Baquero
connect.homepage@ajet.net

Hey, y'all! I'm Rhe from Texas. I am a third year ALT in the great port city of Kobe. This is my third year on CONNECT Magazine. I have a M.A. in Magazine, Newspaper and Online journalism, and I worked as a reporter, editor and multimedia teacher before moving to Japan. I love reading, writing, drawing, sewing, photography, superheroes, rugby and COFFEE. I look forward to spending my time traveling and continuing to improve my Japanese.
Section Editors
General Section Editor – Sarah Baughn
connect.generaleditor1@ajet.net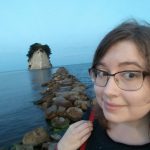 Hello there! I'm Sarah Baughn, one of your General Section Editors. I'll be supporting the other section editors by filling in stories and gaps when needed. I'm a second year ALT originally from Atlanta, Georgia in the United States who's moved to the tip of the beautiful Noto Peninsula in Ishikawa. I studied International Relations, Philosophy, and Russian in college, which understandably led to me joining the JET program in Japan.
I spend my free time studying Japanese (N2 I'm coming for you) and playing video, board, and tabletop games with friends. I'm currently eagerly awaiting the day I can travel through Japan collecting Goshuin and go to the daily summer kiriko festivals here again!
General Section Editor – Ashley De La Haye
connect.generaleditor2@ajet.net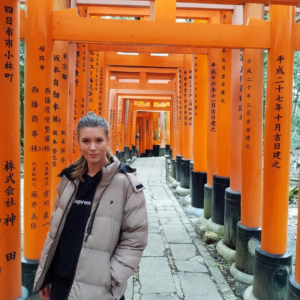 Hello!
I'm Ashley De La Haye, originally from Oxford in the UK. I'm just starting my second year in Japan, in Kobe after transferring from Hokkaido (yay sun again). When I'm not working you'll find me at the beach or  working my way through the izakayas of Japan. I look forward to reading any articles you send my way!
Arts – Jessica Craven
connect.arts@ajet.net
Hello everyone! I'm Jessica Craven and I am a fourth year JET in Saitama prefecture. Originally from Arkansas state in the US, I moved from a small town surrounded by woods in the middle of nowhere to a city just outside of Tokyo. Although I have written a few articles for CONNECT before, I am excited to spend my first year serving as art section editor. I enjoy all forms of art, reading novels, traveling, and learning about world cultures. In my undergraduate days, I double majored in visual art and theatre with a minor in Japanese language, so I'm excited to help cover the art scene in the Tokyo metro and throughout Japan for the English-speaking community through CONNECT.
Business – Derek Hurst
connect.business@ajet.net
Hey everyone, I'm Derek Hurst, the new Business SE.  I was on JET from 2008-2011 in Nagano Prefecture, and since then have worked all over Nagano and elsewhere in Japan (Saitama, Tokyo, Hiroshima).  I currently live in Hawaii but am returning to Japan as soon as COVID allows!  My background is in foreign languages and economics, and I am passionate about getting financial know-how/lifehacks into the hands of JETs so they can leverage their time to benefit their careers.  Aside from business and finance my hobbies are playing music (piano/guitar, I am a singer-songwriter!) hiking, skiing and writing.  Pleased ta meet 'cha!
Community – Cameron Peagler
connect.community@ajet.net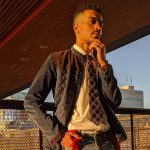 Hello, my name is Cameron and I am the new Community Section Editor for CONNECT! This will be my second year in JET. Prior to this, I worked as a Registered Nurse, traveled as a Gilman Ambassador, and was a national saber fencer in America (2018-2019). When I'm not exploring Japan, you can find me brewing pour over coffee and experimenting with different beans, teaching fencing in my community, and playing a lot more APEX than I should. You can follow my adventures on Instagram @truhiro.  
From discrimination to situations surrounding COVID-19, it seems like all you hear about in the media nowadays are negative things, enough so that it can cast a shadow of doubt on the good of humanity. I want to use my section to highlight the awesome things people are doing in their communities! In doing so, I would like to illuminate the light in human nature and bring hope to you, the reader. It is my earnest wish that you will enjoy the articles presented here.
With Love,
Cameron 
Culture – Alice French 
connect.culture@ajet.net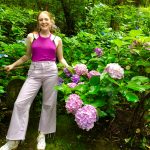 Hello! I'm Alice and I'm super excited to be the Culture Section Editor for CONNECT this year! I hail from Cambridge in the UK, and have just started my second year as a CIR at the Prefectural Office in Yamagata. I spend most of my time at work translating pretty uninspiring admin documents, so I'm hyped to have the chance to work with some more creative and thought-provoking material in the Culture Section!
When I'm not at work, I'm trying to hike my way up (and, hopefully, down again) as many of Yamagata's mountains as I can, always in search of that perfect, instagram-worthy scenic shot! I highly, highly recommend a trip up here to anyone who hasn't been; Yamagata truly is the most insta-bae place I've ever been (and the cherries are delicious too).
Entertainment – Rachel Fagundes
connect.entertainment@ajet.net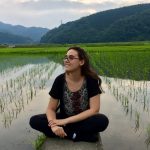 Hello! I'm Rachel, a 4th year ALT in rural Okayama. Originally from California, I was previously the associate editor of Tachyon Publications, and once taught a Lit class at UCSC. I'm very fond of comic books, fantasy novels, the Italian Renaissance, and Japanese Festivals. I'm also very excited to be CONNECT's entertainment editor for the 2nd year running! So let's dive right into the wonderful events, strange experiences, and unique entertainment of Japan!
Fashion and Beauty – Shannon Stocker
connect.fashion@ajet.net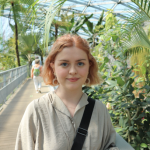 Hi everyone!
My name is Shannon and I'm a (soon-to-be) Assistant Language Teacher on the JET Programme. My hometown is Liverpool, UK – home of The Beatles. I have just graduated from a curating degree at Central Saint Martins in London, which has left me with a soft spot for a good art exhibition. This is my first experience working for CONNECT Magazine, and I'm delighted to be in the role of Fashion & Beauty Editor. I spend much of my time writing, thrift shopping and trying out all the skincare products I lay my eyes on – so this is the perfect role for me.  Please drop me an email if you have any interesting fashion and beauty stories or recommendations!
Language – Lara Yi
connect.language@ajet.net

Hi there! I'm Lara Yi, an Incoming JET from Washington, DC. This is my first experience working with CONNECT, and I'm so very much looking forward to getting back in touch with my creative spirit and learning more about Japan. Coming from a Chinese American background, I love learning about the overlap between Chinese and Japanese, and I hope to eventually become fluent enough to call myself trilingual. Aside from CONNECT and studying Japanese, you can also find me exploring my local neighborhoods, playing tennis, and cooking Asian-influenced cuisine. 
I'm always looking for new and fun ways to make the Language section the best it can be, so please feel free to send an email and say hello!
Sports – Kayla Francis
connect.sports@ajet.net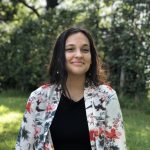 Hello everyone! My name is Kayla and I'm from London, UK. I was born in South Africa and  I'm now moving on to my second year in Tokyo, so it's fair to say I love to travel. I will be the magazine's sports editor. There has never been a more exciting time to be involved in sports with (hopefully) the Olympics taking place next year. Sports has always been fairly intimidating, but it has never been more accessible especially in a beautiful country like Japan, where you have everything available regardless of what kind of activity you enjoy. From scuba diving, skiing and scenic hikes, Japan really has it all. In my spare time, I enjoy eating my way through Tokyo, exploring Japan, reading and pilates. I hope you're as excited about learning what this country has to offer as I am! If you would like to read more from me then feel free to check out my blog: https://passportsandcookbooks.com/
Travel – Clarissa Combe
connect.travel@ajet.net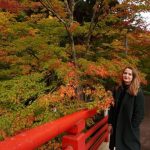 Nice to meet you everyone! My name is Clarissa Combe, and I'll be taking over as the Travel Section Editor for the next year! Although I grew up in the metropolis that is London and spent a year studying abroad in Kobe, I am now fully converted to the inaka life as I start my third year as a CIR for Aomori Prefecture. Having fallen in love with Tohoku and rural Japan myself, I hope to shine a spotlight on some of the lesser-travelled regions of Japan over the next year. When I'm not translating my days away in the office, I spend my time horseback riding, studying Korean, reading, and longing for the day COVID calms down so I can travel and jump in the Nebuta Festival again!
Wellness – Clare Braganza
connect.wellness@ajet.net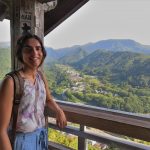 Hello! I'm Clare, a JET based in the misty mountains of Fukushima, a.k.a. Lucky Island. I hail from the rolling hills of England, but I also lived in Germany before coming here – if you speak German, sag mir Bescheid! This is my second year in Japan and with CONNECT, so I've been through a rollercoaster of amazing highs, the odd low, and bouts of homesickness over the past year. Our own well-being is always important, but we need to take extra care of ourselves when we're abroad! My ways of coping were signing up for events outside my comfort zone (canyoning is scary), trying a new hobby (gospel choirs are awesome), and going for runs after work. Also writing. Lots and lots of writing. What cheers you up? What keeps you motivated even on a bad day, or has helped you settle into Japan? Send me an email, and let's work on that article together! P.S. Sometimes I write about my adventures on this blog.
Design and Layout
Head of Visual Media – Megan Luedtke
visualmedia.connect@ajet.net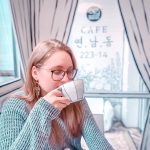 Hello Lovelies! I'm Meg, a second year JET living large and enjoying the beautiful coastal prefecture of Fukui. Originally from West Des Moines, Iowa in the US, I moved from one hot summer state to another (though Japan takes summer heat to the next level)! This is my second year working for the wonderful AJET Connect Magazine, but this year I was gratefully promoted and now get to sit at the metaphorical "big kid" table with the rest of the hot shots as the Head Designer! I enjoy all forms of art, designing, traveling, and anything remotely related to Japan. In college, I had a major in Digital/Media Design and a minor in Asian studies, and I love being able to combine my two lifelong interests (more like obsession, let's be real) though CONNECT!.

Assistant Designer – Rhiannon Haseltine
connect.assistantdesigner1@ajet.net

Hi there! My name's Rhiannon and I'm a third year JET in Hyogo. I'm originally from York, UK – the birthplace of KitKat and home to the only shinkansen in the world outside of Japan. I studied a BA in Costume Design & Making, but it turns out that I'm actually pretty rubbish at sewing and Photoshop is a lot more fun, so I ended up falling into graphic design instead. When I'm not getting square eyes in front of my computer, you'll probably find me drawing, riding my bike, or spending hours (and most of my paycheck) in Osaka thrift stores.
Assistant Designer – Lily Berthon
connect.assistantdesigner2@ajet.net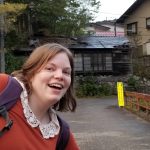 Hi! I'm Lily, from Sydney, Australia. This will be my fourth year as a Tokyo JET, but my first year working with the CONNECT magazine. I worked as a graphic designer for a couple of years before coming to Japan so I'm looking forward to working with the team as an assistant designer. I also enjoy art, languages and cooking, which Tokyo has offered me plenty of chances to explore during my time here!, .
Assistant Designer – Nate Ryman
connect.assistantdesigner3@ajet.net
Well hello there! 
I'm Nate, your prototypical midwest American white boy and second year Tokyo JET. I worked in architecture previously, but am currently in the midst of self imposed exile. Therefore, I'm excited to dip my toes into editorial design this year! Jake, if you are reading this, Solomon ratted us out. I left your cut buried under the Dogwood tree. You know which one. Take it and keep your head low. I look forward to working with the team this year, and I hope you all enjoy reading!
Copy Editors
Natalie Andrews
connect.copy1@ajet.net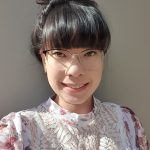 Hey there! I'm Natalie and this is my second year as a Tokyo JET ALT, and my second year on the CONNECT team! This time around I'm a copy editor, the perfect position to flex my "it's 'there' not 'their'" muscles. Jokes aside, I'm excited to be reading and editing all kinds of submissions! Having majored in Japanese and Professional Writing & Publishing, I'll be continuing to put those learning experiences to good use this year.
In my free time I can be found either buried in a good book, fiddling away on my Switch, or trying my best to eke out a short story on my laptop. On the less-nerdy other hand, I also enjoy badminton and hiking. During my time in Japan I'm planning to explore as much of it as I'm able!
Day Bulger
connect.copy2@ajet.net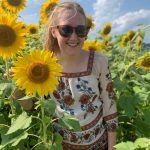 Hey there! My name is Day, and I hail from Alberta in Canada. This will be my second year working as an ALT in Gunma Prefecture. Playing instruments and learning languages are my passions, and I am beyond thrilled to have this opportunity to live in Japan while pursuing the things that I love. I am honored to serve as one of the CONNECT team's copy editors for 2020-2021. While I am off exploring Japan, I am always on the lookout for beautiful views and plant-based eateries. So, I am looking forward to reading all about the wonderful hangout spots scattered across Japan in the near future!  
Dianne Yett
connect.copy3@ajet.net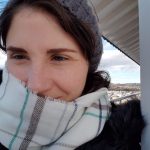 Heya how's it going, I'm Dianne! Currently a second-year ALT in Gunma Prefecture, I hail from a part of Southern California where you can count on one hand how often it rains in a year, but you don't have enough fingers and toes to count all the wildfires, ha ha (cries). Before living in Japan, I slowly but surely got a BA in English and a TESOL certification at University of California, Riverside. Along the way, I worked a hodge-podge of education-related jobs, including peer college writing tutoring, ESL student teaching, and teaching assistant jobs, for a collective span of about 6-ish years. When I'm not sitting for hours like a weird little hermit writing fantasy romance plots in my apartment, I'm out long-distance cycling all over Gunma (slowly working my way beyond), hiking, studying at a cafe with friends, and sketching cute drawings. I'm really excited to be here!
Social Media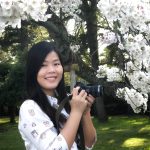 Hello! Shao Ting here, and I'm from the Little Red Dot, Singapore. I'm a multilingual language enthusiast who majored in Linguistics, moving on to my second year as an ALT in Ueda City, Nagano. When I'm not busy preaching about how amazing Language is, you can find me planning my next trip or blogging about my previous ones – I am happily crossing off my bucket list dedicated to the different parts of Japan by season. Follow my adventures @inSakuraLand !